Title
There There
Author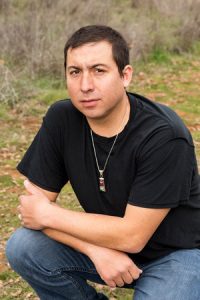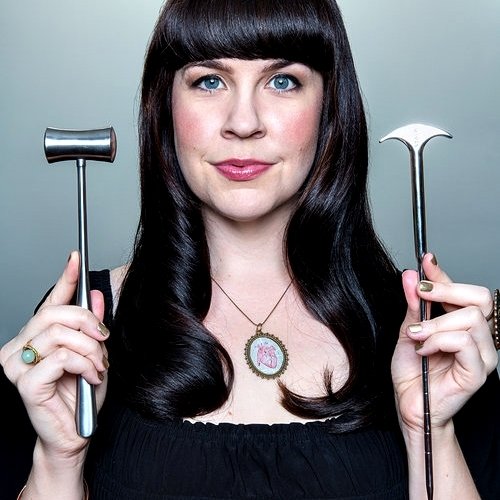 Tommy Orange is a recent graduate from the MFA program at the Institute of American Indian Arts. He is a 2014 MacDowell Fellow, and a 2016 Writing by Writers Fellow. He is an enrolled member of the Cheyenne and Arapaho Tribes of Oklahoma. He was born and raised in Oakland, California, and currently lives in Angels Camp, California.
Connect with Tommy on Twitter.
Book Details
Publication Date: June 5, 2018
Publisher: Knopf
ISBN: 9780525520375
Book Description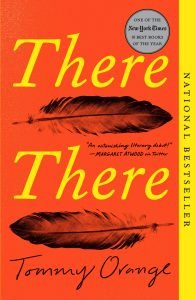 Tommy Orange's wondrous and shattering novel follows twelve characters from Native communities: all traveling to the Big Oakland Powwow, all connected to one another in ways they may not yet realize. Among them is Jacquie Red Feather, newly sober and trying to make it back to the family she left behind. Dene Oxendene, pulling his life together after his uncle's death and working at the powwow to honor his memory. Fourteen-year-old Orvil, coming to perform traditional dance for the very first time. Together, this chorus of voices tells of the plight of the urban Native American–grappling with a complex and painful history, with an inheritance of beauty and spirituality, with communion and sacrifice and heroism.
Hailed as an instant classic, There There is at once poignant and unflinching, utterly contemporary, and truly unforgettable.
My Thoughts & Takeaways
I think first discussing the meaning of the tile will give you just about everything you need to know about this debut novel by Tommy Orange.
"There There" refers to a much-debated passage in Gertrude Stein's Everybody's Biography, in which she wrote, upon visiting the site of her childhood home in Oakland and finding it different than she remembered: "There is no there there."
The novel weaves through time and through the voices of 12 narrators, but if there's one constant – it's Oakland. These voices are those of "Urban Indians" each with their own interwoven, alternating chapters. Their novels interconnect as they prepare for the first Big Oakland Pow Wow.
The heavy topics move swiftly thanks to the short chapters and ever-changing viewpoints.