I received a copy in exchange for my honest review. All opinions are, of course, my own.
I'd like to thank Rachel's Random Resources for including me on this tour.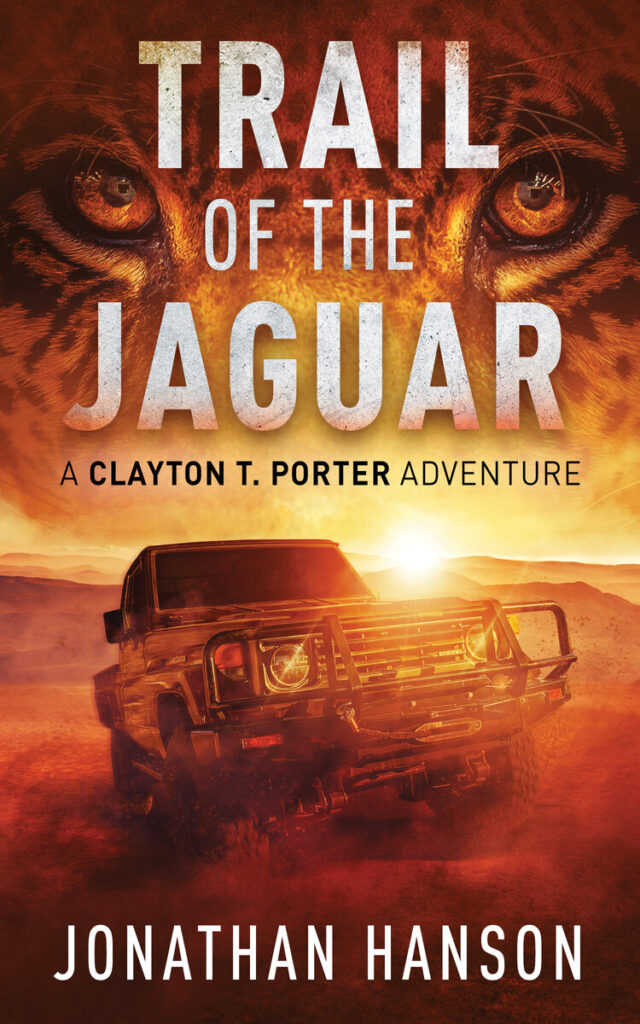 Title
Trail of the Jaguar
Book Details
Genre: Thriller
Publication Date: March 1, 2021
Length: 398 pages
Publisher: Hanson Creatives
ISBN: 978-0991001958
Book Description
Biologist and wildlife photographer Clayton Porter witnesses what appears to be a routine drug-smuggling flight across the Arizona-Mexico border. Instead, he uncovers a sophisticated operation involving a secret lodge high in the Sierra Madre, canned hunts for endangered jaguars, a ring of opioid-dealing doctors in the U.S., and a string of cartel victims partially consumed by a large predator. After he unwittingly throws a wrench into the works, Porter becomes a target of revenge and resorts to skills from his military service to save himself and those close to him.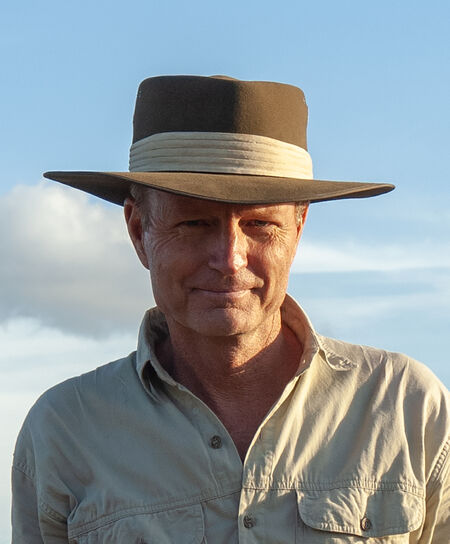 Author
Jonathan Hanson grew up northeast of Tucson, Arizona, with Sabino and Bear Canyons as his backyard, providing him with years of desert expeditions, hunting like the Apaches and building wickiups (which failed spectacularly).
He has since written for a score of outdoor and adventure magazines including Outside, National Geographic Adventure, Nature Conservancy, and Global Adventure, and has authored a dozen books on subjects including natural history, sea kayaking, wildlife tracking, and expedition travel.
Jonathan's exploration experience encompasses land- and sea-scapes on six continents, from the Atacama Desert to the Beaufort Sea, from the Rift Valley to the Australian Outback, and modes of transportation from sea kayaks to sailboats to bicycles to Land Cruisers.
He has traveled among and worked with cultures as diverse as the Seri Indians and the Himba, the Inuit and the Maasai. Jonathan has taught tracking, natural history writing, four-wheel-driving techniques, and other subjects for many conservation and government organizations.
He is an elected fellow of the Explorers Club and the Royal Geographical Society, and a charter member of Backcountry Hunters and Anglers, and lives in Southern Arizona with his wife of 37 years, Roseann Beggy Hanson.
You can follow Jonathan's Overland Tech and Travel blog and order signed books at ExploringOverland.com.
My Thoughts & Takeaways
What an entertaining book! This is not my typical kind of read but when I learned the synopsis included anti-poaching, I was all for it. There's nothing I hate more than animal cruelty, especially for sport.
I can't speak on the accuracy of everything as I'm not an expert, but everything felt like it had been researched a lot in terms of biology, geography, and so on. Even if a book is fictional, I appreciate that in a book.
I would recommend this book to anyone who loves action, adventure, thrillers, or is just looking for something new!