Title
Bloodline
Book Details
Genre: Thriller
Publication Date: January 1, 2021
Length: 348 pages
Publisher: Thomas & Mercer
ISBN: 9781542016315
Book Description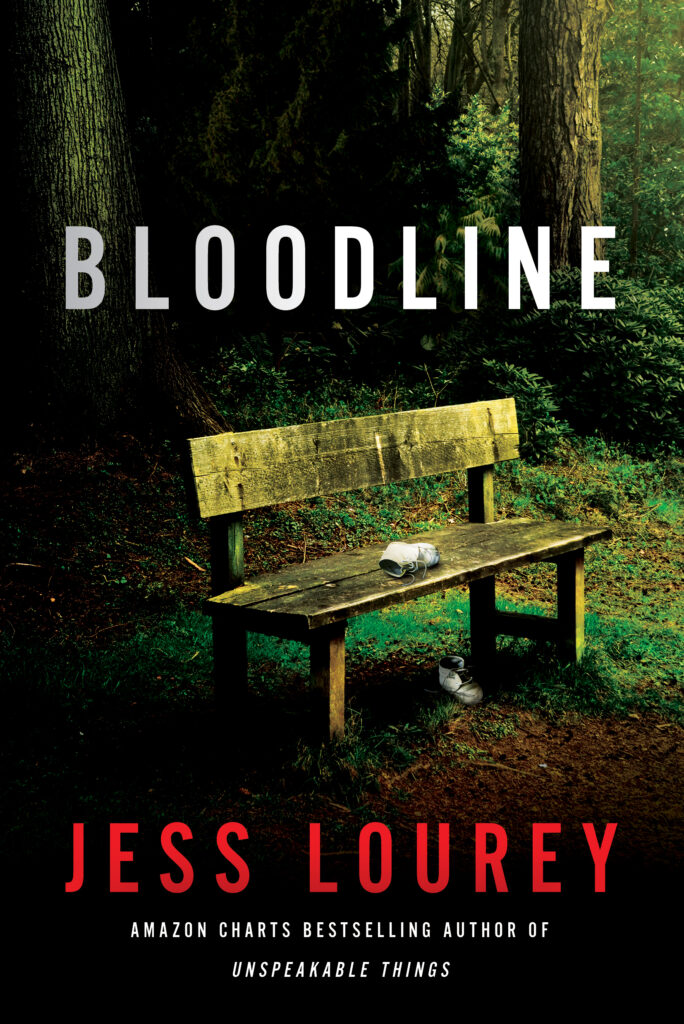 Perfect town. Perfect homes. Perfect families. It's enough to drive some women mad…
In a tale inspired by real events, pregnant journalist Joan Harken is cautiously excited to follow her fiancé back to his Minnesota hometown. After spending a childhood on the move and chasing the screams and swirls of news-rich city life, she's eager to settle down. Lilydale's motto, "Come Home Forever," couldn't be more inviting.
And yet, something is off in the picture-perfect village.
The friendliness borders on intrusive. Joan can't shake the feeling that every move she makes is being tracked. An archaic organization still seems to hold the town in thrall. So does the sinister secret of a little boy who vanished decades ago. And unless Joan is imagining things, a frighteningly familiar figure from her past is on watch in the shadows.
Her fiancé tells her she's being paranoid. He might be right. Then again, she might have moved to the deadliest small town on earth.
Author
Jess Lourey writes about secrets.
She is the Amazon Charts bestselling author of nonfiction, YA adventure, magical realism, and crime fiction. She's a tenured professor of writing and sociology, a recipient of The Loft's Excellence in Teaching fellowship, a Psychology Today blogger, a TEDx presenter (check out her TEDx Talk to discover the surprising inspiration behind MAY DAY, her first published novel), and a leader of writing retreats for women.
She lives in Minneapolis with her family and foster cats (and occasional foster puppies, but man those goobers are a lot of work).
Follow Jess on her website, Twitter, Facebook, Instagram, and Goodreads.
My Thoughts & Takeaways
Bloodline is my second book by Jess Lourey and I didn't even realize it at first. I was drawn to Bloodline just like I was Unspeakable Things last year.
This book is set in 1968 and follows Joan who is a journalist. After a mugging accident that left her seriously shook, Joan agrees to move with her boyfriend Deck back to his hometown of Lilydale, Minnesota.
Everything is cookie-cutter, Stepford Wivey. Too perfect.
I was hooked pretty immediately and there were several times I felt genuinely uneasy and creeped out which isn't always easy for me.
I also loved (well, not loved) that this was inspired partly by a true story of a six-year-old who went missing back in 1944. Then something similar happens again in 2016. The mystery surrounding all of that inspired this story.
Reading this within a week of reading Colleen Hoover's Verity has made sleeping somewhat interesting.