I received a copy of Reprobation in exchange for my honest review. All opinions are, of course, my own.
I'd like to thank Rachel's Random Resources for including me on this tour.
Title
Reprobation
Author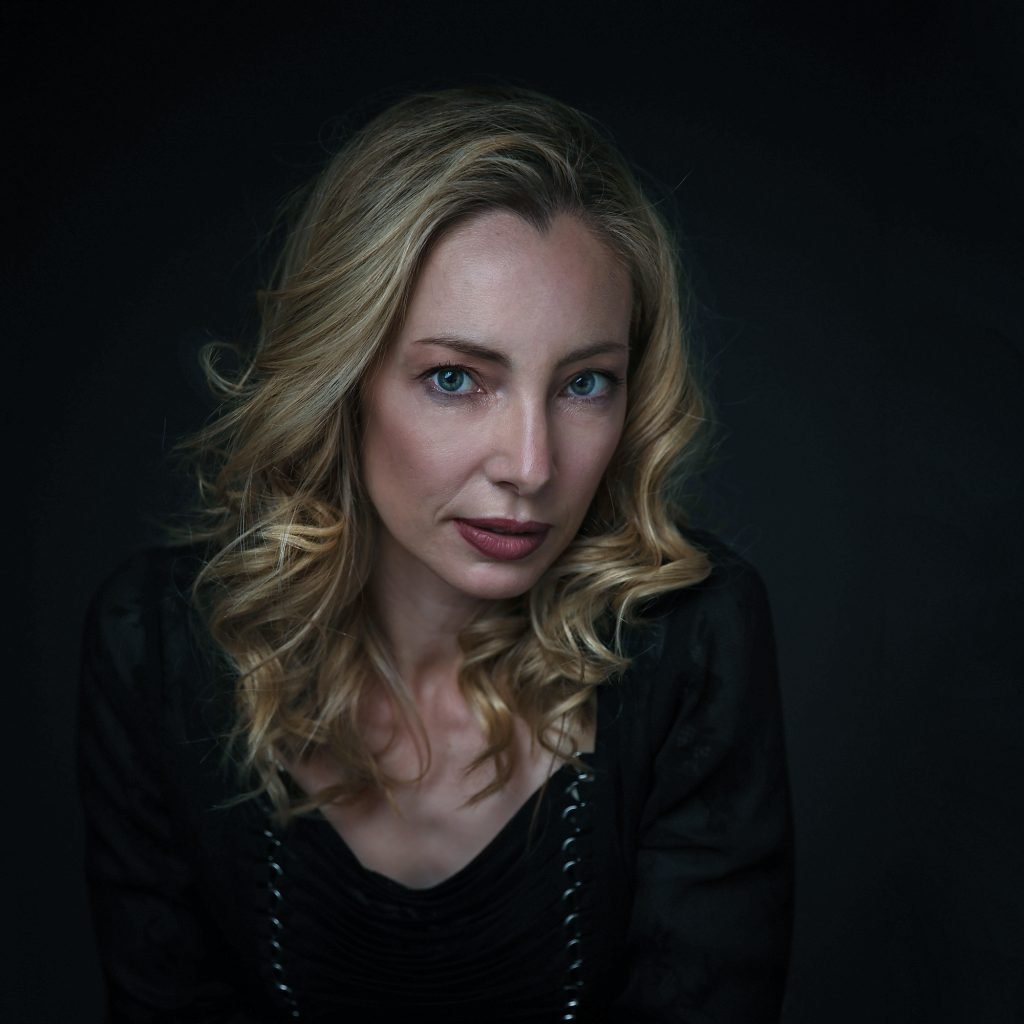 Catherine Fearns is a writer from Liverpool. Her novels Reprobation (2018) and Consuming Fire (2019) are published by Crooked Cat and are both Amazon bestsellers. As a music journalist, Catherine has written for Pure Grain Audio, Broken Amp, and Noisey. Her short fiction and non-fiction have appeared in Toasted Cheese, Succubus, Here Comes Everyone, Offshoots, and Metal Music Studies.
She lives in Geneva with her husband and four children, and when she's not writing or parenting, she plays guitar in a heavy metal band.
Connect with Catherine on her website, Twitter, Instagram or Goodreads.
Book Details
Publication Date: February 6, 2019
Publisher: Darkstroke
ISBN: 9781724763907
Book Description
Are you one of the elect?

Dr. Helen Hope is a lecturer in eschatology – the study of death, judgment, and the destiny of humankind. She is also a Calvinist nun, her life devoted to atoning for a secret crime.

When a body is found crucified on a Liverpool beach, she forms an unlikely alliance with suspect Mikko Kristensen, lead guitarist in death metal band Total Depravity. Together, they go on the trail of a rogue geneticist who they believe holds the key – not just to the murder, but to something much darker.

Also on the trail is cynical Scouse detective Darren Swift. In his first murder case, he must confront his own lack of faith as a series of horrific crimes drag the city of two cathedrals to the gates of hell.

Science meets religious belief in this gripping murder mystery.
My Thoughts & Takeaways
So I have to admit, the covers of this trilogy are what made me immediately want to read these. But, now, I'm pretty mesmerized by author Catherine Fearns. She just seems incredibly and effortlessly cool. Not only is she an author, but also a music journalist and plays in a heavy metal band. Oh, and she has four kids and is beautiful.
Anyway.
This book was so unique and just not what you'd expect. And, I like that.
Simplified, Reprobation is a murder mystery. But, it's not that simple. Because the trio working to solve the murders includes Sister Helen Hope a Calvinist nun and a lecturer of Eschatology (the study of death and afterlife), a Norwegian heavy metal singer, and the newly appointed Detective Inspector (DI) Darren Swift.
The book is not huge and therefore, the pace is fast and the writing keeps you interested and engaged easily. The science vs religion argument hasn't been this unique as far as I've seen.
See my review on Consuming Fire and Sound, the rest of the trilogy.