Are you headed to Maine on a trip or just love a good book set in New England?
Here are the best books set in Maine –– a wide variety!
Are you headed to Maine soon? Or, just love a good New England setting? Or, curious about the place that Stephen King calls home? There's a lot of magical qualities about Maine so it's no wonder that there are some great Maine books –– both books set in Maine and books by Maine authors and a combination!
After spending time there last year, I can absolutely understand the appeal and pull that Maine has over writers and really, everyone. The unforgiving sea, the isolated beauty, small sleepy coastal towns –– Maine practically means inspiration. 
Novels to memoirs to horror, from rugged mountains to rugged coastline, these are some of the best books set in Maine.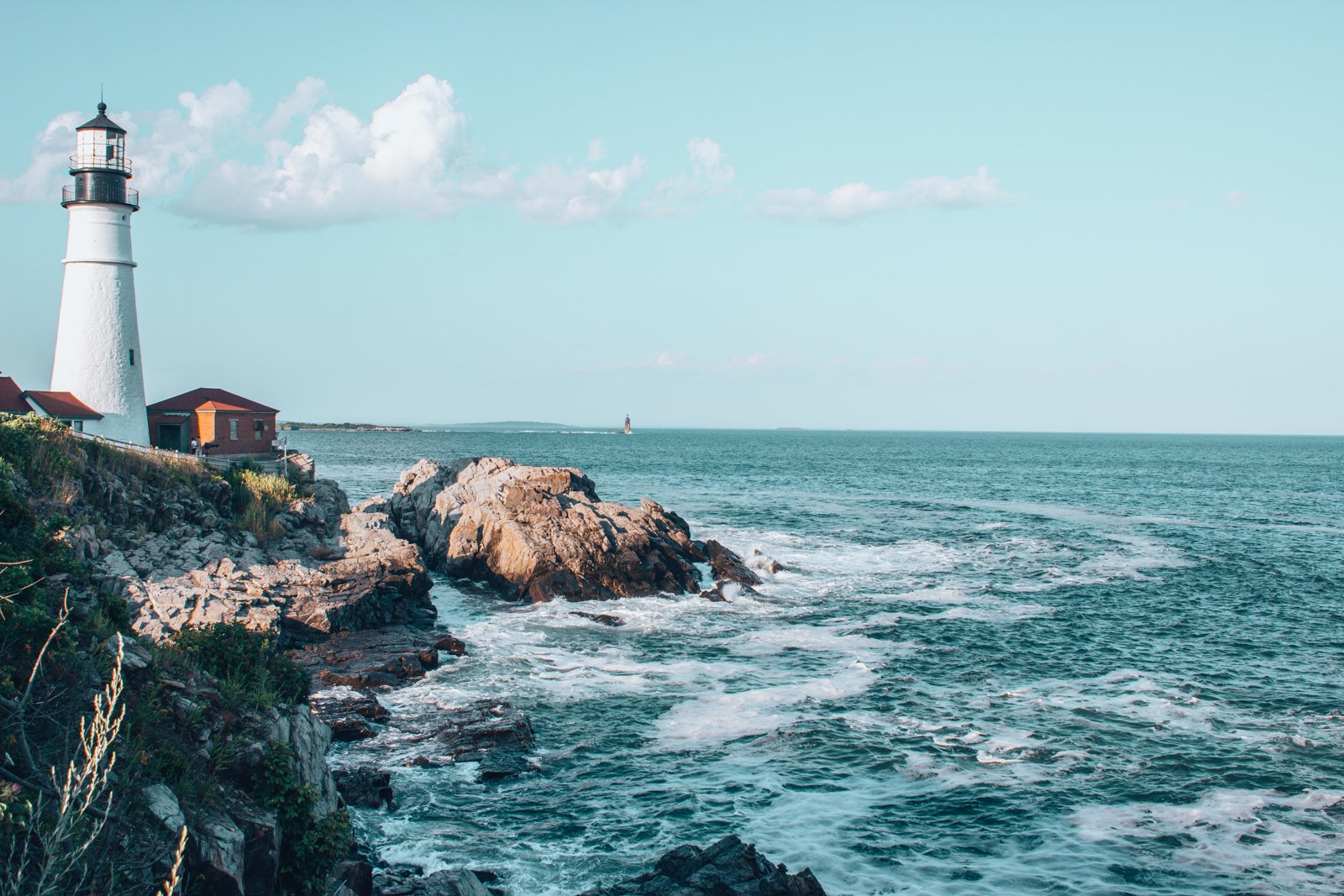 You've probably heard the title of this Maine book at the very least. The Cider House Rules is set in a fictional Maine town on the coast amongst a storyline of early 20th century abortionists and orphans. 
One of the most hot topic issues even now, the reader is confronted with the moral ambiguity involving the 'right' choice. 
The Maine Woods by Henry David Thoreau
Published posthumously in 1864, In the Maine Woods explores Thoreau's adventures in the rugged wild. As per usual, Thoreau expands on his philosophical thinking about man and nature.
Lost on a Mountain in Maine by Donn Fendler
If you've read my review on The Cold Vanish, you'll know that people disappear in the wild way more than is comfortable.
Well, this is a story like that. In 1939, Donn Fendler wandered off on Mount Katahdin when he was 12 and got lost. For nine days, he struggled to survive, but unlike many of those missing, he did. 
The Stranger in the Woods by Michael Finkel
In 1987, Christopher Knight walked straight into the woods at 20 years old. For the next 27 years, he lived alone, surviving brutal winters and more. 
Carrie by Stephen King
You can't mention Maine without mentioning Stephen King. Not all of his books are set in Maine, but it's clear that he is utterly inspired and in awe of Maine.
Carrie was King's first published novel. It may be short, but it's powerful and a must-read. The story of misunderstood high school girl Carrie White, her extraordinary telekinetic powers, and her violent rampage of revenge, remains one of the most barrier-breaking and shocking novels of all time.
The Delirium Trilogy by Lauren Oliver
I wouldn't describe this as groundbreaking as some of the other books on this list, but I really enjoyed this trilogy by Oliver. 
In an alternate United States, love has been declared a dangerous disease, and the government forces everyone who reaches eighteen to have a procedure called the Cure. Living with her aunt, uncle, and cousins in Portland, Maine, Lena Haloway is very much looking forward to being cured and living a safe, predictable life. She watched love destroy her mother and isn't about to make the same mistake.
Empire Falls by Richard Russo
Welcome to Empire Falls, a blue-collar town full of abandoned mills whose citizens surround themselves with the comforts and feuds provided by lifelong friends and neighbors and who find humor and hope in the most unlikely places, in this Pulitzer Prize-winning novel by Richard Russo.
On Writing: A Memoir of the Craft by Stephen King
Whether a writer or not, this book is a great read. While it's helpful for writers, King also shares the experiences, habits, and convictions that have shaped him and his work –– much of which occurred in Maine, of course.
Here are 10 spots every Stephen King fan should visit in Maine!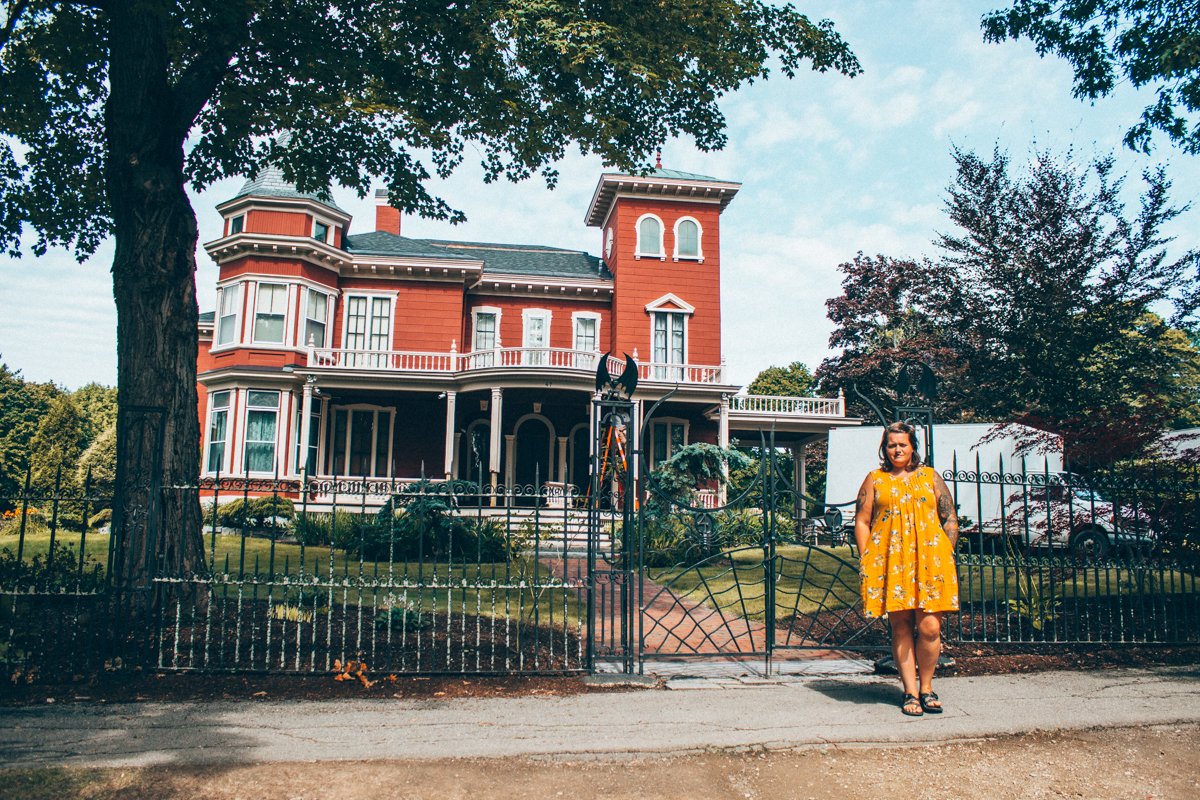 IT by Stephen King
Welcome to Derry, Maine [it's fictional]. It's a small city, a place as hauntingly familiar as your own hometown. Only in Derry, the haunting is real.
Readers of Stephen King know that Derry, Maine, is a place with a deep, dark hold on the author. It reappears in many of his books, including Bag of Bones, Hearts in Atlantis, and 11/22/63. But it all starts with It.
They were seven teenagers when they first stumbled upon the horror. Now they are grown-up men and women who have gone out into the big world to gain success and happiness. But none of them can withstand the force that has drawn them back to Derry to face the nightmare without an end, and the evil without a name.
A Walk in the Woods: Rediscovering America on the Appalachian Trail by Bill Bryson
The Appalachian Trail stretches from Georgia to Maine and covers some of the most breathtaking terrains in America – majestic mountains, silent forests, sparkling lakes. 
Bryson introduces us to the history and ecology of the trail and to some of the other folks he meets along the way. Not set solely in Maine, but worth the read!
Orphan Train by Christina Baker Kline
Nearly eighteen, Molly Ayer knows she has one last chance. Just months from "aging out" of the child welfare system, and close to being kicked out of her foster home, a community service position helping an elderly woman clean out her home is the only thing keeping her out of juvie and worse. Vivian Daly has lived a quiet life on the coast of Maine. But in her attic, hidden in trunks, are vestiges of a turbulent past. As she helps Vivian sort through her possessions and memories, Molly discovers that she and Vivian aren't as different as they seem to be. 
The Last House Guest by Megan Miranda
Littleport, Maine, has always felt like two separate towns: an ideal vacation enclave for the wealthy, whose summer homes line the coastline; and a simple harbor community for the year-round residents whose livelihoods rely on service to the visitors.
Typically, fierce friendships never develop between a local and a summer girl—but that's just what happens with visitor Sadie Loman and Littleport resident Avery Greer. Each summer for almost a decade, the girls are inseparable—until Sadie is found dead. While the police rule the death a suicide, Avery can't help but feel there are those in the community, including a local detective and Sadie's brother, Parker, who blame her. Someone knows more than they're saying, and Avery is intent on clearing her name, before the facts get twisted against her.
The Guest Book by Sarah Blake
The Guest Book follows three generations of a powerful American family, a family that "used to run the world". And when the novel begins in 1935, they still do. Kitty and Ogden Milton appear to have everything – perfect children, good looks, a love everyone envies. But after a tragedy befalls them, Ogden tries to bring Kitty back to life by purchasing an island in Maine. That island, and its house, come to define and burnish the Milton family, year after year after year. And it is there that Kitty issues a refusal that will haunt her till the day she dies.