I received a copy of Forget This Ever Happened in exchange for my honest review. All opinions are, of course, my own.
I'd like to thank Ya Bound Book Tours for including me on this tour.
Title
Forget This Ever Happened
Author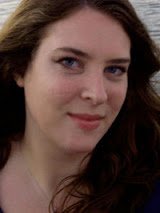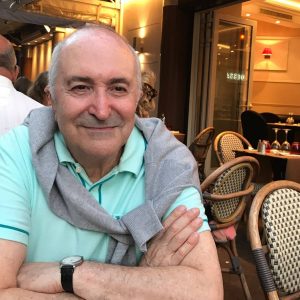 Cassandra Rose Clarke is a speculative fiction writer living amongst the beige stucco and overgrown pecan trees of Houston, Texas. She graduated in 2006 from The University of St. Thomas with a bachelor's degree in English, and in 2008 she completed her master's degree in creative writing at The University of Texas at Austin. Both of these degrees have served her surprisingly well.
During the summer of 2010, she attended the Clarion West Writers Workshop in Seattle, where she enjoyed sixty-degree summer days. Having been born and raised in Texas, this was something of a big deal. She was also a recipient of the 2010 Susan C. Petrey Clarion Scholarship Fund.
Connect with Cassandra on her website, Facebook, Twitter, or Instagram. 
Book Details
Publication Date: September 1, 2020
Publisher: Holiday House
ISBN: 9780823446087
Book Description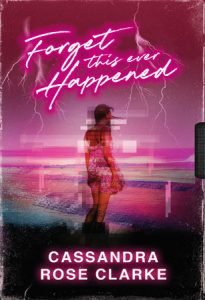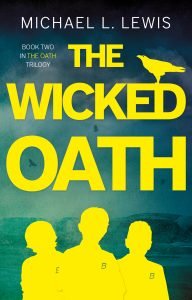 Sometimes there's a town called Indianola.
And sometimes there isn't.
Summer, 1993. Claire has been dumped in rural Indianola, Texas, to spend her whole vacation taking care of mean, sickly Grammy. There's nothing too remarkable about Indianola: it's run-down, shabby, and stifling hot, a pin-dot on the Gulf Coast.
Well, there is one remarkable thing, she discovers. Something otherworldly.
But if you leave Indianola, you forget about it… and if you stay, you have to live with it every day.
Because there's a confluence of energies at Indianola, a fissure in time and space, a gap in reality. Nothing is as it seems. And unless Claire can figure out this town–the talkative lizards under the pecan trees; the honey-sweet but terrifying girl next door; the cute daughter of a powerful family, who would answer Claire's questions if she had any answers; the pervasive sense of history coming unspooled, like a videotape–she might never leave.
Featuring a mindbending plot, heartfelt queer romance, brilliant writing, and intricate worldbuilding, Forget This Ever Happened is a lush and thrilling genre-bender perfect for the Black Mirror generation. 
My Thoughts & Takeaways
This was my first read by Clarke and I really loved it! Forced to stay with her grandmother over the summer in Indianola, Texas, Claire is about to find out there's a lot more to this little town.
Set in the 90s, this book was so nostalgic. I miss the 90s often so it was really cool to read this.
Claire and Julie's evolving relationship was adorable and amazing and I love the representation of LGBTQ. As the two join up together to figure out what the hell ism happening in town, we see their friendship evolve into a relationship. 
This book is great for fans of speculative fiction, LGBTQ+ representation, 90s nostalgia, and sci-fi/horror themes.