I received a copy of The Little Book of Big Knowing in exchange for my honest review. Reviews on my blog were not required. All opinions are, of course, my own.
I'd like to thank WOW! Women on Writing for including me on this tour.
Title
The Little Book of Big Knowing
Book Details
Genre: Self-help
Publication Date: November 18, 2020
Length: 138 pages
ISBN: 9781736168608 
Book Description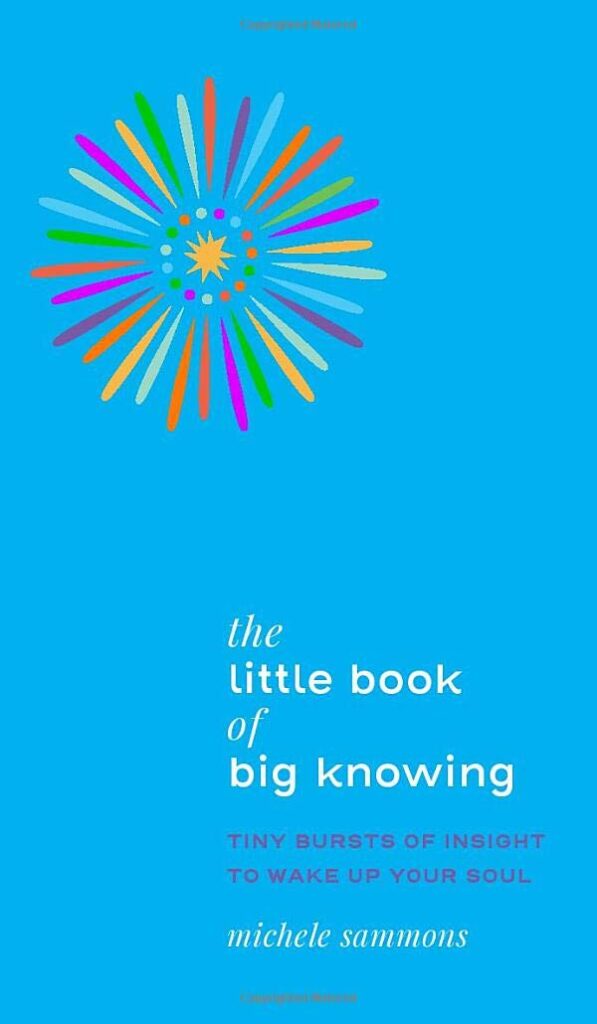 If this little book has made its way into your life, you can trust that it wasn't by accident. This happy coincidence is a nudge from the Universe to remind you that you are awesome.
Each chapter is filled with tiny bursts of insight to nourish your heart, warm your Soul, and help you to remember your true-self.
If you find yourself asking big, deep life questions like, What's my purpose? and Why am I here? then you'll want to curl up with The Little Book of Big Knowing.
Inside you'll be reminded:
Why you are here.
Who you are at your core.
Why your dreams matter to more than just you.
Can you feel the gentle tug on your heart to know more? It's time. Take a breath, and lean in.
About the Author
Michele makes her home in Memphis, Tennessee, with her husband Scott and chocolate Labrador, Dewey. The Little Book of Big Knowing is Michele's first book, but probably not her last. You can discover more about Michele's work on her website.
My Thoughts & Takeaways
I love books like this – little gems of simple resonating words. Sometimes it's not those thick self-help books we need. Sometimes it's just simpleness. Reading what you may already know even. I also think the bright blue color of the book is exceptionally cheerful, something that I'm sure was intentional.
A little like Sincero's You Are a Badass and Gilbert's Big Magic, you'll feel uplifted and encouraged after reading this one. I highly recommend this one for anyone looking for a quick read that has easy to understand guidance.