I received a copy of Abney Kelly & the Yuletide Shenanigans in exchange for my honest review. All opinions are, of course, my own.
I'd like to thank Ya Bound Book Tours for including me on this tour.
Title
Abney Kelly & the Yuletide Shenanigans (Abney Kelly #1)
Author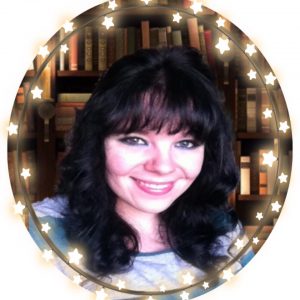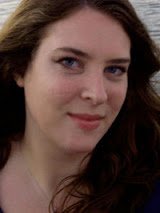 SamiJo is a first-class shenanigator, decorated coddiwompler, narrator, and author of, The Abney Kelly series. She lives in Wyoming with her dog, two cats, and four chickens. She participates in tomfoolery frequently and plans to get into waggishness in the future. Vive La Pete!
Connect with SamiJo on her website, Facebook, Twitter, Goodreads, or Instagram. 
Book Details
Publication Date: October 9, 2020
Publisher: Independent
ISBN: 9780578678283
Book Description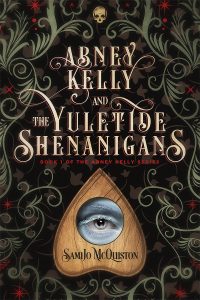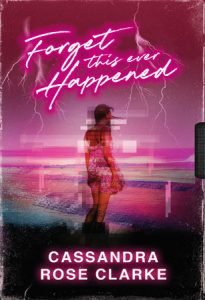 Abney Kelly seems like your typical thirteen-year-old trying to find her place in the world. She's shy, awkward, has no friends, and is bullied constantly. However things are not always as they appear, after being pushed into a clover patch, a creature who says he's her assigned guardian whisks her off to a school in Tìr na nÓg, called Yule.
Turns out she's a Changeling, and it's time she learns what that means. Between making new friends, discovering that all the monsters in her nightmares are real, and starting at a new school, Abney didn't think life could get any harder as she splits her time between the human and Fae realms.
That is until her house matron warns them about Nicholas Kringle. He is stalking his prey throughout realms and collecting the hearts of those on his so-called nice list. At a New Year's Eve party, Abney and her new gang use an Ouija board and discover that one of their friends is on Kringle's list.
Determined to stop their friend's death, Abney and company set off on a chilly adventure, to try to change fate, but only one thing is for certain… This year they'll end up on the naughty list or die trying.
My Thoughts & Takeaways
I don't typically read books based around Christmas to begin with and I definitely haven't read one this year yet, but Yule is better than Christmas anyway so I was ready to give this one a go.
Not having the best time in life, Abney is suddenly thrust into a magical world and finds out that she is actually a changeling. And with that newfound knowledge, Abney also realizes that she gets a new school with new friends and that a lot of things she thought didn't exist, do exist. Like Santa. 
But, he's not jolly. In fact he's stalking and preying on people and Abney and her new friends decided to stop him from killing their friend.
This story is full of mythology and lore and a little bit of horror.