Title
Cemetery Boys
Book Details
Genre: Young adult
Publication Date: September 1, 2020
Length: 352 pages
Publisher: Swoon Reads
ISBN: 9781250250469
CW/TW: animal death, misgendering, depictions of gender dysphoria
Book Description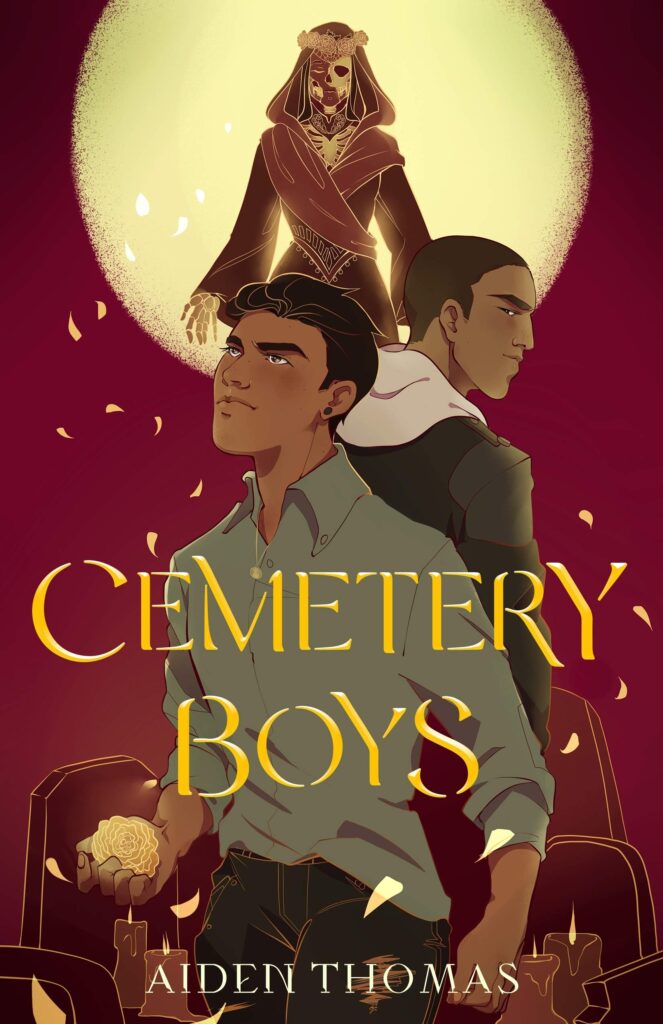 Yadriel has summoned a ghost, and now he can't get rid of him.
When his traditional Latinx family has problems accepting his gender, Yadriel becomes determined to prove himself a real brujo. With the help of his cousin and best friend Maritza, he performs the ritual himself and then sets out to find the ghost of his murdered cousin and set it free.
However, the ghost he summons is actually Julian Diaz, the school's resident bad boy, and Julian is not about to go quietly into death. He's determined to find out what happened and tie up some loose ends before he leaves. Left with no choice, Yadriel agrees to help Julian, so that they can both get what they want. But the longer Yadriel spends with Julian, the less he wants to let him leave.
Author
Aiden Thomas is a New York Times Bestselling author with an MFA in Creative Writing. Originally from Oakland, California, they now make their home in Portland, Oregon. As a queer, trans, Latinx, Aiden advocates strongly for diverse representation in all media. Aiden's special talents include: quoting The Office, finishing sentences with "is my FAVORITE", and killing spiders. Aiden is notorious for not being able to guess the endings of books and movies and organizes their bookshelves by color.
Connect with Aiden on Aiden-Thomas.com, Twitter, and Goodreads.
My Thoughts & Takeaways
"Queer folks are like wolves. We travel in packs."
I loved this book. While this was Aiden's debut novel, I actually read their second novel first, Lost in the Never Woods which was also fantastic.
I love that this book features a trans queer character as the MC (and does acknowledge the pain and trauma that can come with that), but the main focus of the story is not on that. And as a vegan, I loved the vegan aspect that I had no idea was even a big part of the book so that was a delightful surprise.
I loved the story so much and the characters were fantastic. The romance was super cute without being the main focal point of the story or overly cheesy.