I received a copy of Little Falls in exchange for my honest review.
All opinions are, of course, my own. I'd like to thank Crooked Lane Books for sending me a copy of the book.
Title
Little Falls
Author
Elizabeth Lewes is a veteran of the United States Navy who served during Operation Enduring Freedom and Operation Iraqi Freedom. An analyst and linguist by training, she now practices law in Seattle. Little Falls is her debut novel.
Connect with her on her website,  Instagram, GoodReads, or Twitter.
Book Details
Publication Date: August 11, 2020
Publisher: Crooked Lane Books
ISBN: 9781643855066
Famous First Words
"Dust: long, fat streamers of it rose from the wheels of my truck as I drove up into the hills of Jeremy Leamon's ranch."
Book Description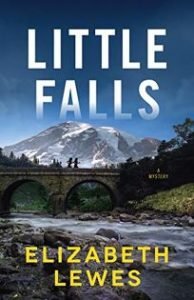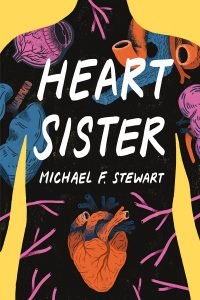 She tried to forget the horrors of war–but her quiet hometown conceals a litany of new evils.
Sergeant Camille Waresch did everything she could to forget Iraq. She went home to Eastern Washington and got a quiet job. She connected with her daughter, Sophie, whom she had left as a baby. She got sober. But the ghosts of her past were never far behind.
While conducting a routine property tax inspection on an isolated ranch, Camille discovers a teenager's tortured corpse hanging in a dilapidated outbuilding. In a flash, her combat-related PTSD resurges–and in her dreams, the hanging boy merges with a young soldier whose eerily similar death still haunts her. The case hits home when Sophie reveals that the victim was her ex-boyfriend–and as Camille investigates, she uncovers a tangled trail that leads to his jealous younger brother and her own daughter, wild, defiant, and ensnared.
The closer Camille gets to the truth, the closer she is driven to the edge. Her home is broken into. Her truck is blown up. Evidence and witnesses she remembers clearly are erased. And when Sophie disappears, Camille's hunt for justice becomes a hunt for her child. At a remote compound where the terrifying truth is finally revealed, Camille has one last chance to save her daughter–and redeem her own shattered soul. 
My Thoughts & Takeaways
Little Falls is Elizabeth Lewes's debut novel – a suspenseful mystery and crime novel that could easily turn into a series. 
The story is told from the POV of Camille Wareach and is set in her very small hometown of Little Falls, Washington. After serving several tours of duty as a frontline medic, she has returned home to try to pick up the pieces of her life, reconnect (or connect for the first time) with her teenage daughter, and get a handle on her PTSD.
The story begins with Camille finding a badly tortured dead body while doing a routine property tax inspection. This discovery triggers flashbacks of a similar scenario while she was deployed. The two victims have many similarities and her two timelines begin to merge and she isn't sure what, or who, to trust. 
The author is herself a veteran and whether or not she suffers from PTSD, she does a good job of portraying it. The book moves at a quick place with the entire book being set only over a few days (or weeks). While the novel is very character-driven, it is definitely not lacking on action and plot either. 
I'm still processing the end and was a surprise but at the same time, not a surprise? A bit hard to explain but I give a book and an author a lot of credit if they can do that because it's not the easiest thing to do.