I received a copy of Living Off the Land in exchange for my honest review. All opinions are, of course, my own.
I would like to thank Love Books Tours for including me on this book tour.
Title
Living Off the Land: My Cornish Smallholding Dream
Author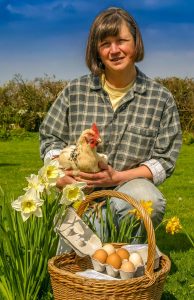 Lorraine Turnbull was born in Glasgow where she lived until 2015 when she and her family moved to a tired bungalow and an acre of land with an Agricultural Occupancy Condition on it in Cornwall. She started a smallholding from scratch, retrained as a horticultural tutor, and also worked as a Skills Co-ordinator for The Rural Business School. She began commercial cider making in 2011 and until recently ran a profitable small craft cider business.
In 2014 she was recognized for her contribution to sustainable living by winning the Cornwall Sustainability Awards Best Individual category.
After removing the Agricultural Occupancy Condition on her home she relocated to a smallholding in France.
Connect with her on her Instagram and Twitter.
Book Details
Publication Date: June 2, 2020
Publisher: Fat Sheep Press
ISBN: 9781916389021
Famous First Words
"In my head I've been a farmer since I was five years old."
Book Description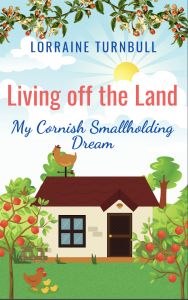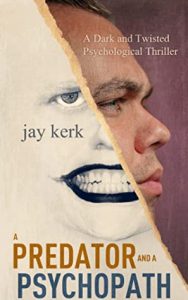 To make her dream come true Lorraine Turnbull dragged her new husband and reluctant children away from Glasgow to live the 'Good Life' on a smallholding in Cornwall. Sheep wrestling, making cider, dealing with maggots and a demented mother and all under the pressure of the dreaded Agricultural Occupancy Condition. Lorraine shares the story of the delights and disasters of living off the land in Cornwall and how she finally triumphed over adversity.
My Thoughts & Takeaways
Right before reading this, I learned of the new Cottagecore trend. I found this absolutely perfect because who doesn't want this aesthetic to be their life and that's basically what Lorraine Turnbull has done. 
I love memoirs and I love stories of people re-connecting to nature and the earth. As a traveler, my alter ego has always been someone with a big piece of land, a large garden, and lots of rescued animals. So, in an alternate universe, this would be me. Or, maybe in a decade or two.
Really enjoyed this well-written story of Turnbull's journey to living off the land, running a successful cider-making business, and all the other exciting adventures that occurred in her dream come true. 
Definitely worth a read!