I received a copy of Siren Song in exchange for my honest review.
All opinions are, of course, my own. I'd like to thank Love Book Tours for including me on this tour.
Title
Siren Song (Harrison Jones and Amy Bell Mystery Book 1)
Author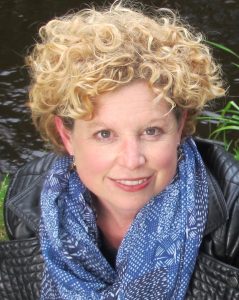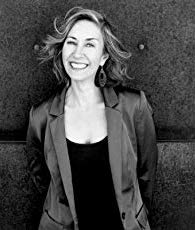 Rebecca McKinney is a writer, therapist and community development practitioner, living and working in Midlothian, Scotland. She shares her home with her husband, two teenagers, three cats, and a growing collection of musical instruments. 
Connect with her on her website, Instagram, or Twitter.
Book Details
Publication Date: August 25, 2020
Publisher: Black Cat Books
ISBN: 9781527266162
Famous First Words
"By the time Harrison Jones got to Sandy Bell's Bar, he realised he didn't want to be there."
Book Description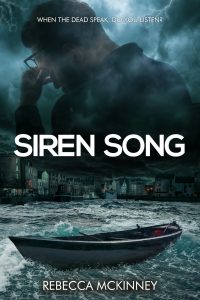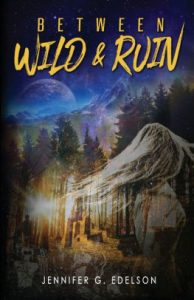 A man who glimpses other people's inner worlds, and a woman who can foresee death. Can they trace a missing girl before the worst happens?
Harrison Jones is a university lecturer with a secret: he moonlights as a psychic detective. Amy Bell is a paramedic who has the uncanny knack of knowing things are going to happen before they do. From their first accidental meeting on an Edinburgh bridge, both of their lives are destined to change.
Harrison invites Amy to help him investigate the disappearance of a beautiful young singer. The search will lead them into the murky world of human trafficking, from Edinburgh to the streets of Athens, and into the darkest corners of the human mind…
My Thoughts & Takeaways
Siren Song by Rebecca McKinney drew me in immediately because of the haunting cover. I had never heard of the author so this was a completely new experience for me and overall I was really pleased!
Harrison Jones is a professor by day and a psychic investigator by night – when does he sleep?! One day, Harrison (or Harri) sees Amy Bell on a bridge, and to make a long story short they eventually become a detective duo and start investigating the case of a missing singer. 
I felt that the characters were strong and developed nicely. Harrison's unique psychic abilities were fascinating to follow and he and Amy made a great duo. I thought this put a nice change on your typical crime fiction.
I also appreciate when fiction novels approach serious topics such as human trafficking, PTSD, and more. These are things that need to be talked about more even if it is in a fictitious setting. 
I thought this was a great first book in a new series and look forward to seeing more from McKinney.