I received a copy of Swan Songs of Cygnus: The Weight of Black Holes in exchange for my honest review.
All opinions are, of course, my own. I'd like to thank XPresso Book Tours for including me on this tour.
Title
Swan Songs of Cygnus: The Weight of Black Holes
Author
VINCENT HOLLOW is an astro-poet and interstellar storyteller living aboard the space vessel, Aquarius. Shooting from the star system to star system. Vincent spends his time gazing out into the universal abyss and the depths of himself where he hopes to find his place in the cosmos through the words he weaves in the fabric of spacetime.
Connect with him on his website or Instagram.
Book Details
Publication Date: January 8, 2020
Publisher: Writers Republic
ISBN: 9781646201167
ISBN: 9781646202294
Cover Artist: Tom Nicosia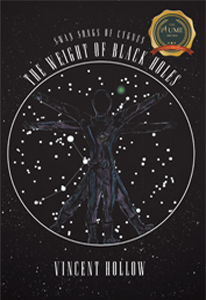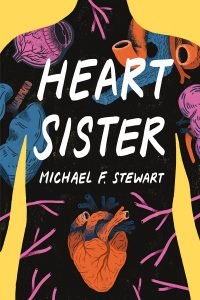 Book Description
Side A: horizon
Mourning the death of his love. A bereaved astronaut signs up for a deep – space mission to reunite with her ghost.
Even if it means becoming a ghost himself. Traveling at the speed of light. The astronaut jettisons through the solar system. Pausing only to gaze at its celestial splendor.
Cast under the grandeur of the planetarium. Seeing her apparition in every sphere…
My Thoughts & Takeaways
Swan Songs Of Cygnus: The Weight Of Black Holes by Vincent Hollow is a collection of narrative poetry in which the poet is an astro-poet. 
The book of poetry follows a storyline and is presented in a narrative lyrical structure. The story goes – an astronaut mourns the death of his beloved and in an act of grief, signs up for a mission to space to reunite with the ghost of his love. The story takes the reader on a deep and emotional journey through space.
I've never read poetry like this before with an almost book-like plot to it, with beautifully paired artwork and design. 
My Favorite Verse
threw my heart 
in a blender
set the dial to 
"Hurricane"