I'd like to thank Love Books Tours for so generously including me on this tour. All opinions are, of course, my own.
Title
Takakush: Genus Magica Book 1
Book Details
Genre: Fantasy
Publication Date: December 28, 2020
Length: 186 pages
Publisher:
ISBN: 9798587738256
Book Description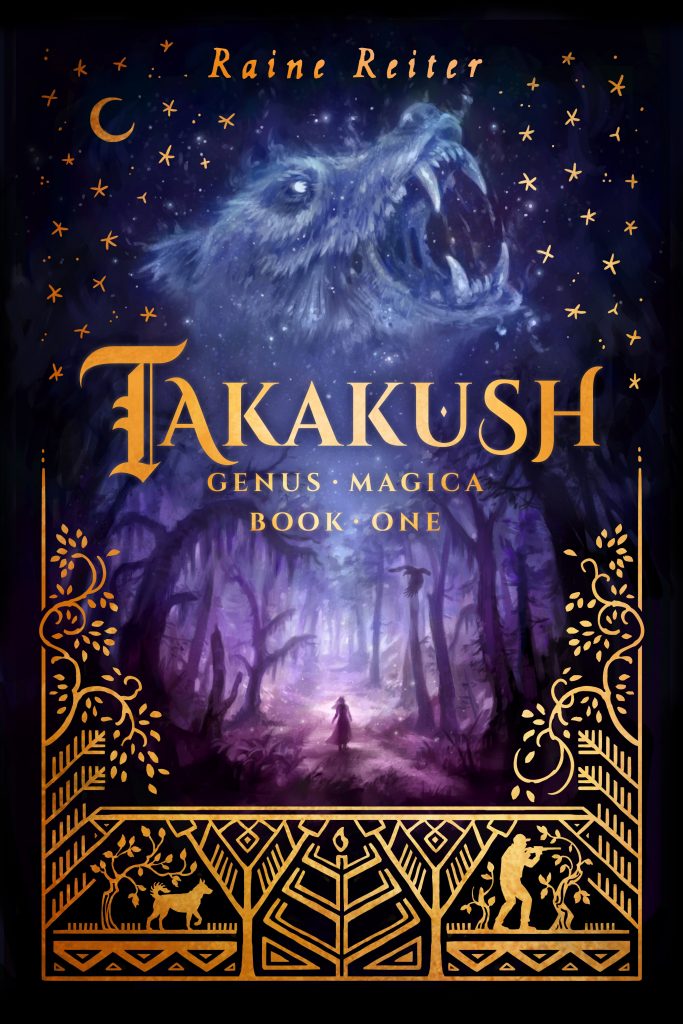 Evil stalks the rainforest.
When Professor Elena Lukas returns to her cosy Pacific Northwest hometown with a broken heart, she's plunged back into the fate she tried to escape. Like her mother and grandmother before her, Elena must now dedicate her life to a powerful ancient Lithuanian goddess. Although she is prepared to live as a priestess hiding in a contemporary tourist town, she arrives to find that a series of so-called animal attacks have terrorized her forest.
With the help of a handsome detective from the Washington Department of Fish and Wildlife, Elena uses her expertise in invasive and endangered species to identify that these are no normal animal attacks. The woods are stalked by a dark, mystical creature bent on ravaging the area in an attempt to quell its insatiable hunger. When her little sister goes missing, Elena realizes that the beast can only be vanquished if she is brave enough to face it in-person, embrace her identity as a high priestess, and expose her powers to the man she cares for.
Author
Northwest gothic author Raine Reiter is a lover of myth and folklore. Her contemporary paranormal novels weave together an empowered, female-centered narrative with rich descriptions of nature and an ever-present sense of mystery. Raine lives on Washington's Olympic Peninsula with her silly dog Luke.
You can follow her on her website, Twitter, Goodreads, and Facebook.
My Thoughts & Takeaways
Takakush by Raine Reiter is a unique paranormal story full of folklore and fantasy.
Professor Elena Lukas returns home to her family's Inn and Retreat, Swan House, after leaving her job and a broken engagement. While she may be starting over, she's also coming home to her sister, mother, and grandmother –– all priestesses to a Lithuanian goddess.
Strange things starting happening when a series of bizarre animal attacks start occurring causing Elena to cross paths with Detective Sergeant Boone Anderson.
And, that's just the start of it!
Reiter provides a well-written, dark, and completely unique story making this a book that's right up my alley. Told from multiple POVs with well-developed characters, insane world-building skills, and rich in plot, I'd recommend TAKAKUSH to anyone that loves fantasy, folklore, and the paranormal.