Title
The Nowhere Girls
Book Details
Genre: Young adult
Publication Date: October 10, 2017
Length: 408 pages
Publisher: Simon Pulse
ISBN: 9781481481731
CW/TW: Rape, sexual assault, rape culture
Book Description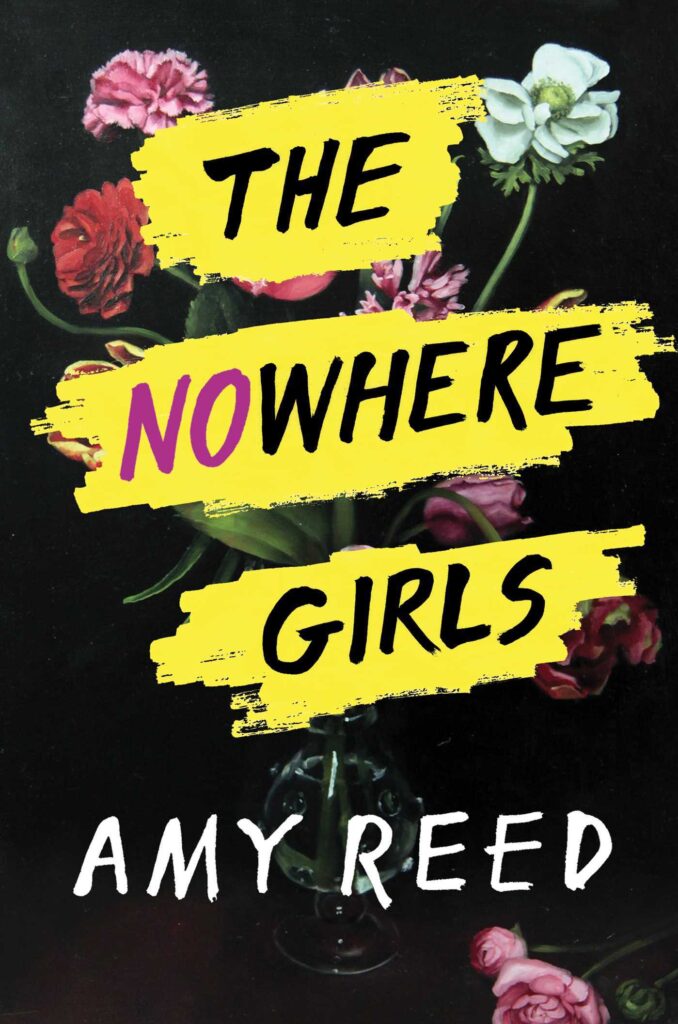 Three misfits come together to avenge the rape of a fellow classmate and in the process trigger a change in the misogynist culture at their high school transforming the lives of everyone around them in this searing and timely story.
Who are the Nowhere Girls?
They're every girl. But they start with just three:
Grace Salter is the new girl in town, whose family was run out of their former community after her southern Baptist preacher mom turned into a radical liberal after falling off a horse and bumping her head.
Rosina Suarez is the queer punk girl in a conservative Mexican immigrant family, who dreams of a life playing music instead of babysitting her gaggle of cousins and waitressing at her uncle's restaurant.
Erin Delillo is obsessed with two things: marine biology and Star Trek: The Next Generation, but they aren't enough to distract her from her suspicion that she may in fact be an android.
When Grace learns that Lucy Moynihan, the former occupant of her new home, was run out of town for having accused the popular guys at school of gang rape, she's incensed that Lucy never had justice. For their own personal reasons, Rosina and Erin feel equally deeply about Lucy's tragedy, so they form an anonymous group of girls at Prescott High to resist the sexist culture at their school, which includes boycotting sex of any kind with the male students.
Told in alternating perspectives, this groundbreaking novel is an indictment of rape culture and explores with bold honesty the deepest questions about teen girls and sexuality.
Author
Amy Reed was born and raised in and around Seattle, where she attended a total of eight schools by the time she was eighteen. Constant moving taught her to be restless and being an only child made her imagination do funny things. After a brief stint at Reed College (no relation), she moved to San Francisco and spent the next several years serving coffee and getting into trouble. She eventually graduated from film school, promptly decided she wanted nothing to do with filmmaking, returned to her original and impractical love of writing, and earned her MFA from New College of California. Her short work has been published in journals such as Kitchen Sink, Contrary, and Fiction. Amy currently lives in Oakland with her husband and two cats and has accepted that Northern California has replaced the Pacific Northwest as her home. She is no longer restless.
Find out more at amyreedfiction.com.
My Thoughts & Takeaways
Not sure why I never heard of this book before but I think it's a must-read and I'm so glad I happened upon it.
I loved the characters and the diversity of the characters.
Grace is the new girl in town – a fat, Christian girl whose Mom is a preacher that was pushed out of town after she had an epiphany that all people should be treated the same (I'm paraphrasing but that's the point). I love both the portrayal of her being fat (she just is – but there's no story about her body) and her Christianity – she's faithful but open-minded – how Christians truly should be.
Rosina is a lesbian Mexican and we get to explore her character through her relationship with her family, having to work as a teen to support her family, discrimination, and having undocumented family members.
Erin has Asperger's and anxiety. While I don't have Asperger's, I do have ADHD which has a lot of overlapping with autism traits and I have anxiety. I felt that the author portrayed Erin very well.
The Nowhere Girls covers a number of very important topics including feminism, rape, sexual assault and harassment, victim-blaming, virginity, misogyny, racism, sexism, ableism, and so much more.