I received a copy of The Suicide Killer from Hidden Gem Books in exchange for my honest review.
All opinions are, of course, my own. 
Title
The Suicide Killer (Killers Among Book 2)
Author
Shannon Greenland, or S. E. Green, is the award-winning and best-selling author of Middle Grade, Young Adult, and adult books. She writes action and adventure spy stories, serial killer thrillers, chilling suspense, and adrenaline-packed twisty novels.
Shannon has served as a guest speaker at festivals and conferences around the country to include but not limited to the LA Times Book Festival, American Library Association, Book Expo of America, Bouchercon, Romance Writers of America, South East Young Adult Book Festival, Southern Festival of Books, and many more.
Shannon grew up in Tennessee where she dreaded all things reading and writing. She didn't even read her first book for enjoyment until she was twenty-five. After that, she was hooked! When she's not writing, she works as an adjunct math professor and lives on the coast in Florida with her very grouchy dog. 
Connect with her on her website,  Instagram, Facebook, or Twitter.
Book Details
Publication Date: October 23, 2019
Publisher: SEG Publishing
ISBN: 9781656668868
Famous First Words
"Lane, the college student. Lane, the dorm girl. Lane, ready to off my roommate." 
Book Description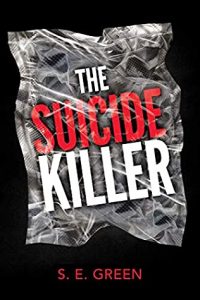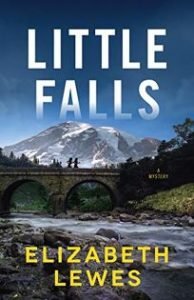 Lane swore never to be like her late mother. But now she too is a serial killer. 
One difference remains, she only stalks and punishes the guilty.
There's a new killer in town, or is there? As Lane pieces together the recent suicides, the trail leads back to a retirement home. Therein lies the one person linked to all her secrets and the key to unlocking her past.
But will the truth bring redemption or doom?
My Thoughts & Takeaways
Lane Cameron is in college but still regularly goes home to see her sister Daisy, brother Justin, and stepdad Vince. She suspects a new serial killer in town as a string of suicides keep popping up that have too many similarities. Through research, she learns this serial killer is connected to one her mother was tracking as well. Can Lane find the killer and stop him while keeping her secrets from her family still?
Not a thousand percent sure what this says about me, but I love serial killer stories. This is my first book by Green (so, yes you could read this series out of order, but I'll definitely be going back and reading the other books) and I actually had never heard of the book or author and I am pleasantly surprised.
This reminded me of a teenage Dexter but with more emotions and Dan Well's John Cleaver series ("I Am Not a Serial Killer"). I really enjoyed Green's writing style – it was engaging, captivating, and easy to read. If it hadn't been for being exhausted, I would have easily read this in one sitting and can't wait to see what Lane Cameron (and her family) gets up to next.