I received a copy of Tree Slayer in exchange for my honest review. All opinions are, of course, my own. I'd like to thank Love Book Tours for including me on this tour.
Title
Tree Slayer
Author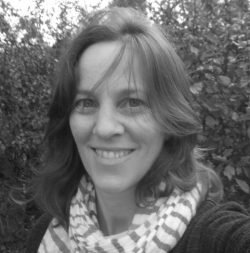 Harriet Springbett's childhood on a small farm in West Dorset gave her an early exposure to nature, which continues to inspire her writing.
She qualified as an engineer but, during a Raleigh International expedition in Chile, she realised she preferred words to numbers. She abandoned her profession, moved to France, studied French and then worked as a project manager, feature writer, translator and TEFL teacher. She now lives in Poitou-Charentes with her French partner and their teenage children.
Since her first literary success, aged 10, her short stories and poetry have been published in literary journals and placed in writing competitions, including a shortlisting in the 2017 Bath Short Story Award.
Harriet leads writing workshops, has judged the Segora international short story competition, and blogs at https://harrietspringbett.wordpress.com.
Connect with her on her website, Facebook, Instagram, GoodReads, or Twitter.
Book Details
Publication Date: September 8, 2020 
Publisher: Impress Books
ISBN: B07WWBL9XN
Book Description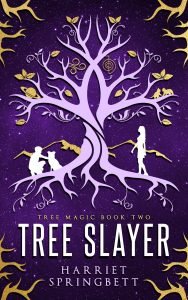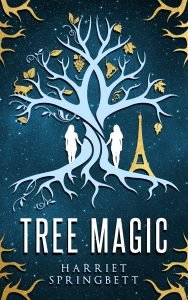 Nine months after the events of Tree Magic, Rainbow is struggling to come to terms with how she's changed. Her bond with trees has grown, but now they're under threat from the Tree Slayer.
To save them, she'll need to leave everything she knows and loves. It will be her greatest adventure yet – but she cannot succeed alone.
She'll have to enlist the help of Eole, an enigmatic scientist and sceptic.
Does Rainbow have what it takes to face the Tree Slayer? And can she trust Eole, who has powers of his own?
My Thoughts & Takeaways
Tree Slayer by Harriet Springbett is the second in this young adult series and the second Springbett novel I've read! You can read my review for Tree Magic here.
I really loved the first book in the series so I was excited to have a chance to continue the journey with Rainbow. It felt just as magical as the first. While the novel was not only written well, it also was incredibly thought provoking and really loved seeing Rainbow's character grow and evolve in this second book.
Rainbow has grown up a bit in this book, but she still has some quests and adventures to fulfill. And, she still cares about trees and is on a mission to help them, but she has to figure out how to take on the tree slayer.
I'd recommend both books Tree Magic and Tree Slayer to anyone who loves magic, trees, or just a well-rounded and well-written story. I'm ready for book three!