Title
Under the Whispering Door
Book Details
Genre: Fantasy
Publication Date: September 21, 2021
Length: 373 pages
Publisher: Tor Books
ISBN: 9781250217349
Awards
Goodreads Choice Award Nominee, Fantasy (2021)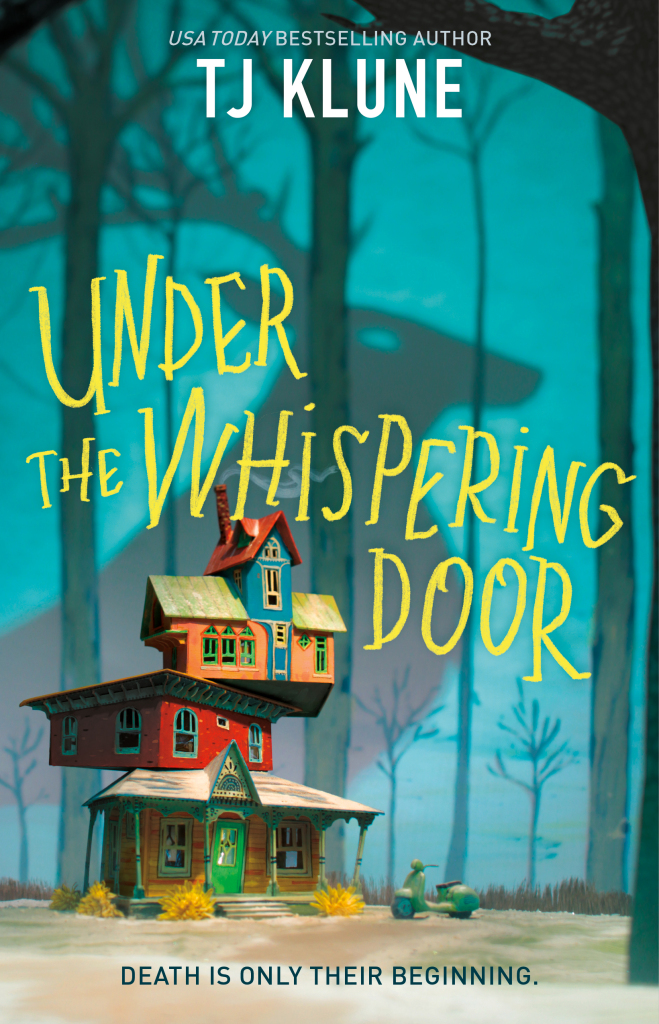 Book Description
When a reaper comes to collect Wallace Price from his own funeral, Wallace suspects he really might be dead.
Instead of leading him directly to the afterlife, the reaper takes him to a small village. On the outskirts, off the path through the woods, tucked between mountains, is a particular tea shop, run by a man named Hugo. Hugo is the tea shop's owner to locals and the ferryman to souls who need to cross over.
But Wallace isn't ready to abandon the life he barely lived. With Hugo's help, he finally starts to learn about all the things he missed in life.
When the Manager, a curious and powerful being, arrives at the tea shop and gives Wallace one week to cross over, Wallace sets about living a lifetime in seven days.
Under the Whispering Door is a contemporary fantasy about a ghost who refuses to cross over and the ferryman he falls in love with.
Author
TJ KLUNE is a Lambda Literary Award-winning author (Into This River I Drown) and an ex-claims examiner for an insurance company. His novels include The House in the Cerulean Sea and The Extraordinaries. Being queer himself, TJ believes it's important—now more than ever—to have accurate, positive, queer representation in stories.
Connect with TJ on TJkluneBooks.com, Twitter, Instagram, and Goodreads.
My Thoughts & Takeaways
Under the Whispering Door by TJ Klune is a fantasy, paranormal, romantic LGBTQIA+ novel. For someone who struggles with death anxiety, this kind of book about death really gives me hope that there is some form of afterlife. The book is full of quirky characters, a kind of misfit group.
Wallace, a lawyer, wasn't exactly a compassionate person when he was alive. So when a reaper comes to collect him at his own funeral, he's not the most welcoming person and not exactly ready to accept his fate. She takes him to a tea shop run by Hugo and Hugo also happens to be the ferryman who helps souls cross over.
Through time and help from Hugo, Wallace starts to accept his fate and learns that he should have led a different kind of life.
I loved The House by the Cerulean Sea by Klune but I think this one is definitely my favorite of the two.