I received a copy of this book in exchange for my honest review.
All opinions are, of course, my own.
Title
Why Fish Don't Exist: A Story of Loss, Love, and the Hidden Order of Life
Book Details
Genre: Nonfiction, Memoir, Science, History
Publication Date: April 14, 2020
Length: 225 pages
Publisher: Simon Schuster
Book Description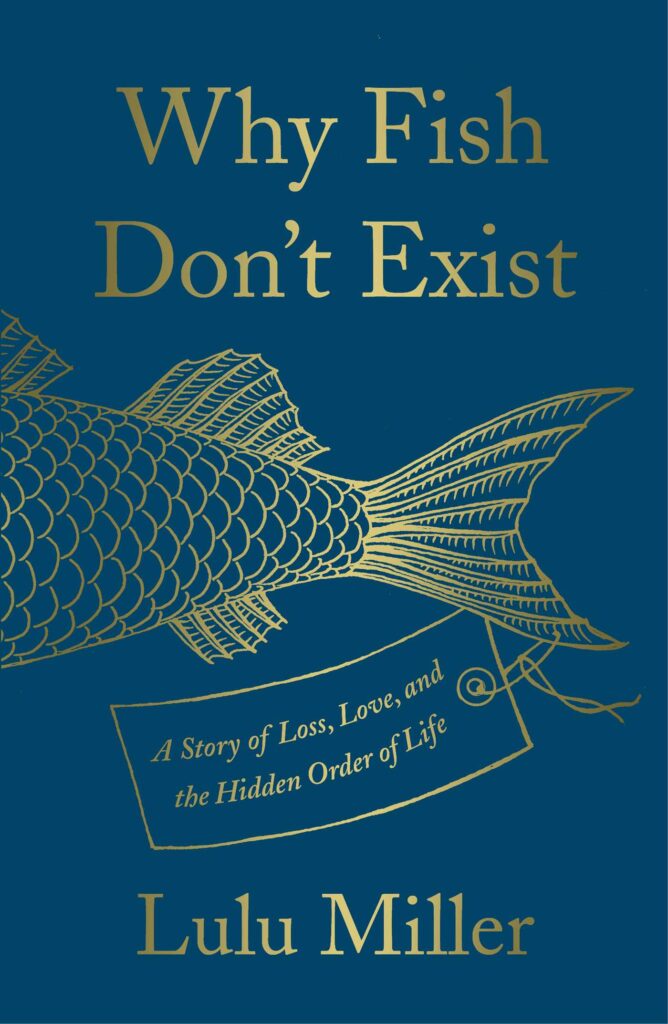 A wondrous debut from an extraordinary new voice in nonfiction, Why Fish Don't Exist is a dark and astonishing tale of love, chaos, scientific obsession, and—possibly—even murder.
David Starr Jordan was a taxonomist, a man possessed with bringing order to the natural world. In time, he would be credited with discovering nearly a fifth of the fish known to humans in his day. But the more of the hidden blueprint of life he uncovered, the harder the universe seemed to try to thwart him. His specimen collections were demolished by lightning, by fire, and eventually by the 1906 San Francisco earthquake—which sent more than a thousand of his discoveries, housed in fragile glass jars, plummeting to the floor. In an instant, his life's work was shattered.
Many might have given up, given in to despair. But Jordan? He surveyed the wreckage at his feet, found the first fish he recognized, and confidently began to rebuild his collection. And this time, he introduced one clever innovation that he believed would at last protect his work against the chaos of the world.
When NPR reporter Lulu Miller first heard this anecdote in passing, she took Jordan for a fool—a cautionary tale in hubris, or denial. But as her own life slowly unraveled, she began to wonder about him. Perhaps instead he was a model for how to go on when all seemed lost. What she would unearth about his life would transform her understanding of history, morality, and the world beneath her feet.
Part biography, part memoir, part scientific adventure, Why Fish Don't Exist reads like a fable about how to persevere in a world where chaos will always prevail.
Author
Louisa Elizabeth Miller, better known as Lulu Miller, is an American writer, artist, and science reporter for National Public Radio. Miller's career in radio started as a producer for the WNYC program Radiolab. She now co-hosts the NPR show Invisibilia with Alix Spiegel.
My Thoughts & Takeaways
This book was rather interesting and while I was a bit blown away (especially after the ending), I'm not sure if I loved it.
As I said, I was blown away by the ending and the last 30-40% of the book really had me hooked, but until then, I was a little lost and confused. I found myself drifting off quite a bit.
Miller's writing is beautiful and being able to transform science into literature effortlessly is no easy feat.
Favorite Quotes
"It was the dandelion principle! To some people a dandelion might look like a weed, but to others that same plant can be so much more. To an herbalist, it's a medicine—a way of detoxifying the liver, clearing the skin, and strengthening the eyes. To a painter, it's a pigment; to a hippie, a crown; a child, a wish. To a butterfly, it's sustenance; to a bee, a mating bed; to an ant, one point in a vast olfactory atlas."
"How lonely it can feel inside a head with ideas you can't figure out how to spit out."