I received a copy in exchange for my honest review. All opinions are, of course, my own.
I'd like to thank Rachel's Random Resources for including me on this tour.
Title
A Chance Encounter
Book Details
Genre: Crime Thriller
Publication Date: March 25, 2021
Length: 316 pages
Publisher: Spare Time Press
ISBN: 9781999630782
Twigger Warning: kidnapping, sex trafficking
Book Description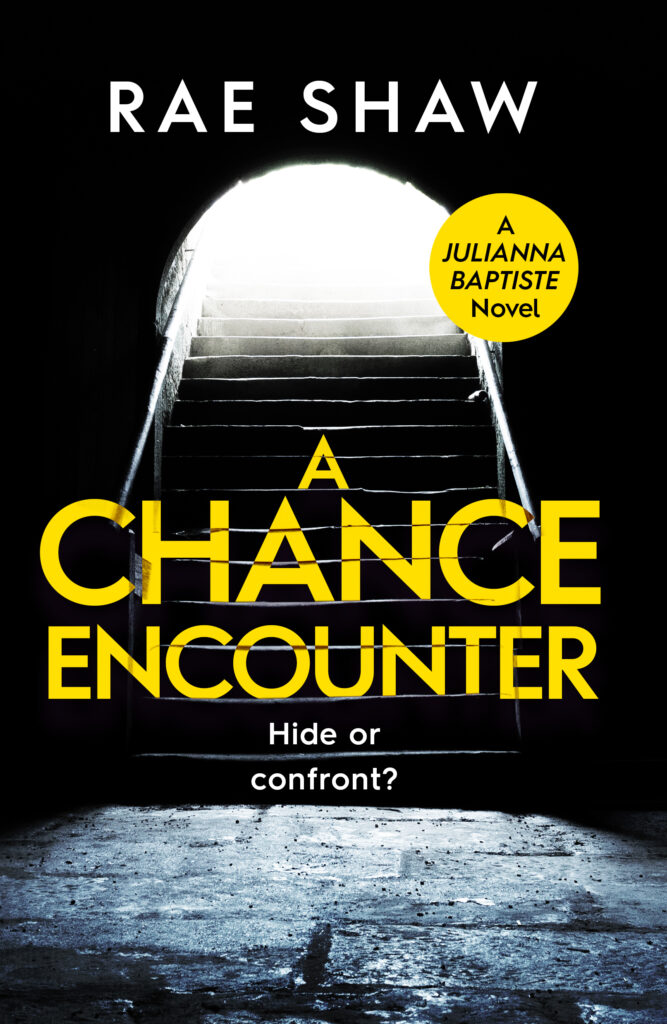 Julianna Baptiste, a feisty bodyguard, finds her new job tedious, that is until her boss, the evasive Jackson Haynes, spikes her curiosity. Who is behind the vicious threats to his beautiful wife and why is he interested in two estranged siblings?
​Mark works for Haynes's vast company. He's hiding from ruthless money launderers.
​His teenage sister Ellen has an online friend whom she has never met. Ellen guards a terrible secret.
​For eight years their duplicitous father has languished in prison, claiming he is innocent of murder. The evidence against him is overwhelming, so why does Mark persist with an appeal?
​Keen to prove her potential as an investigator, Julianna forces Mark to confront his mistakes. The consequences will put all their lives in danger.
Author
Rae Shaw is a pen name for the author Rachel Walkley.
Rachel is based in the North West of England. She read her first grown-up detective novel at the age of eleven, which proved to be a catalyst for filling many shelves with crime books including police procedurals and historical mysteries. They grow in number whenever she visits a bookshop.
As well as crime, Rachel likes to unplug from the real world and writes mysteries that have a touch of magic woven into family secrets.

Connect with Rae/Rachel on Facebook, Twitter, Instagram, and Goodreads.
My Thoughts & Takeaways
A Chance Encounter by Rae Shaw is the first in the Julianna Baptiste (cool name!) series. Julianna is a fraud investigator and a bodyguard and driver for the wife of her boss, Jackson Haynes.
The characters were flawed but very real and the story follows multiple POVs seamlessly. I love a strong female character and Julianna didn't disappoint.
The writing was fantastic and grabbed me from the very beginning. A Chance Encounter is a gripping thriller with a strong female protagonist with twists and turns.