I received a copy of Girl Out of Place in exchange for my honest review.
All opinions are, of course, my own. I'd like to thank Love Books Tours for including me on this tour.
Title
Girl Out of Place
Author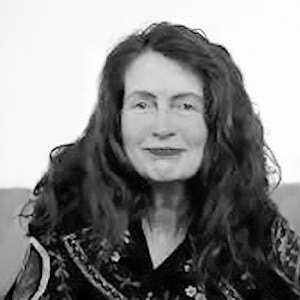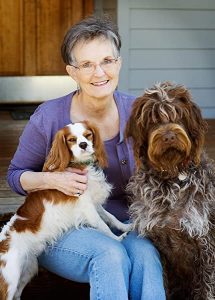 Syl van Duyn is author of four Dutch-language children's books: 'Hallo Aarde, Hier Maan' (2001), 'Mijn Zus is een Flussemus' (2002), 'Angels' (2008) and 'Op zoek naar jou' (2015), as well as an adult non-fiction book based on the columns she wrote for the Dutch magazine Margriet ('Een kwetsbaar bestaan' (2001). She works for the Dutch broadcasting network VPRO, selecting and purchasing documentaries, and lives in Amsterdam.
Ernestine Hoegen translated Girl out of Place by Syl van Duyn from Dutch into English. She has also written a biography of Dutchwoman Mieke Bouman (Unieboek | Spectrum) 2020. She worked as a public prosecutor before turning to writing, translating and editing full-time in 2017. She lives near Arnhem.
Book Details
Publication Date: September 8, 2020
Publisher: Aurora Metro Books
ISBN: 9781912430437
Famous First Words
"I was fifteen and I had never kissed a boy. Of coursee, there were no boys of my age to kiss, because I was living in a dreadful internment camp, deep in the jungle, somewhere in the mountains beyond Semarang."
Book Description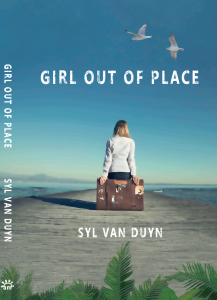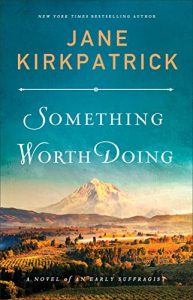 A coming-of-age story set during the liberation of the Dutch East Indies.
At the end of the war, Nell is released from a Japanese internment camp in Java. While searching for her father in the chaos, she meets Tim, a young man who is looking for his family too. Nell's journey takes her first to Singapore then to a new life and new friends in Sydney, Australia. But although Tim may well be the love of her life, her father puts her on a passenger liner bound for the Netherlands. Will Nell really be able to settle in a country she's never known – and will she ever see Tim again?
Based on the true story of Nora Valk, this is an exciting tale of courage and friendship, hope and determination, about the search for love and a place to finally call home.
My Thoughts & Takeaways
Girl Out of Place by Syl van Duyn is based on the true story of Nora Valk. Nell (who represents Nora) is fifteen years old and unfortunately has been through more than any human should, let alone a child. 
As a young child, Nell traveled to the States, but upon returning to Indonesia, was imprisoned in a Japanese internment camp. At the end of the war, she and her aunt are released from the camp and they head to Singapore to search for Nell's father. At the same time, she hopes to see Tim again – a boy she briefly met the day she left the camp. 
This book is about first loves, finding a place to call home, the effects of being a prisoner, and having to adjust to being back in a "normal" society. I can't imagine what that would be like and I definitely think you can't judge someone's reactions unless you've been there yourself but it is interesting to see the differences of how people react such as Nell and her father.
Girl Out of Place is a fast-paced and interesting read with a look at an area of history that I didn't know a whole to about. I enjoyed Nell's story (as much as you can enjoy that kind of story!) and thought the author (and translator) did a great job of delivering such a tough story.