I received a copy of A Predator and A Psychopath from Book Sirens in exchange for my honest review. All opinions are, of course, my own. 
Title
A Predator and A Psychopath
Author
Dr. Jay Kerk uses his medical background to research and create captivating psychological thrillers. His main driver is his fascination with the human mind and its vast capabilities.
Connect with him on his website, Facebook, Instagram, Twitter, or GoodReads.
Book Details
Publication Date: August 13, 2019
Publisher: Self-published
ASIN: 9781689959186
Famous First Words
"The screams resonated through the front door of the psychiatric hospital, building four."
Book Description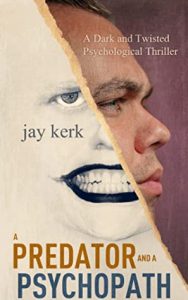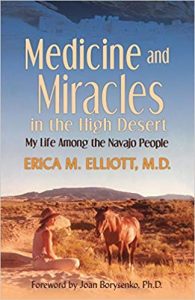 After Jason is committed to a mental institution, he begins to uncover things he never knew before or things his mind shut out to protect him. He finds himself questioning what's real and what's not. What happened to his wife, Lisa? Where is Lea? Why can't he remember what happened?
Meanwhile, Jerry is dangerous and unpredictable. He envisions a world where boundaries are broken down and he is free to enforce his narcissistic belief that he has a divine mission.
An explosive ending that is anything but expected, forgive yourself for shuddering throughout and after you close the book.
Drawing inspiration from real cases, and with well-researched, realistic characters, this thriller is not for the soft-hearted.
My Thoughts & Takeaways
A Predator and A Psychopath is a dark psychological thriller.  About as dark as they come. 
Jason Stankovic wakes in a psychiatric hospital with no short-term memory. What does he know? He's the CFO of a firm, he has a wife he loves named Lisa, and two children, Lea and Matthew. He soon finds out he was accused of having an affair and murdering his wife and daughter and his son is missing. 
On the flip side, Jerry is a handyman with a lot of sick perversions. He gains the trust of new tenants in the units he helps manage while completely invading their space grooming young girls, and manipulating everyone he meets. He's looking for his "Alpha" as he puts it – a young girl who is strong, has the same sex drive, and will share him with other women. 
Kerk weaves back and forth from Jason and Jerry's POV in a rather seamless way and you're almost left wondering – are they the same person? While Jason attempts, at every expense, to prove his innocence and find his son, Jerry is on another mission, also at every expense. 
You won't walk away from this book connecting with any of the characters (likely) or having any kind of happy thoughts. The book includes gruesome and disgusting details and it makes you wonder why someone would even recommend a book like this. But, as someone who got her degree in psychology and was always most fascinated by criminals' minds, this kind of book fascinates me. It makes me extremely uncomfortable, but sometimes that's what literature does. I would put it in the same category as American Psycho, Lolita, or The Reader.
You'll be trying to figure out the ending the whole way through and Kerk will definitely let you sit in that suspense until the very end. Whether Kerk meant to or not, the book makes the reader consider the negative complications of technology and the internet. And, also gives a deep, dark look at child abuse and even mentions of human trafficking.
This book is not for the faint of heart for sure. But if you want a book that is a bit twisted but with an important dive into reality and darker sides of our society, then this may be for you. 
My only real main complaint is that I needed a bit more closure at the end. Kerk may have intended to leave things the way they were but the ending wasn't as big as the build-up.