I received a copy of Return to Hiroshima in exchange for my honest review. All opinions are, of course, my own.
I'd like to thank Blackthorn Book Tours for including me on this tour.
Title
Return to Hiroshima
Book Details
Genre: Crime thriller/horror
Publication Date: March 26, 2018
Length: 352 pages
Publisher: Crime Wave Press
ISBN: 9789881493880
Suitable for young adults? No
Trigger Warnings: graphic violence, distressing historical scenes, torture
Book Description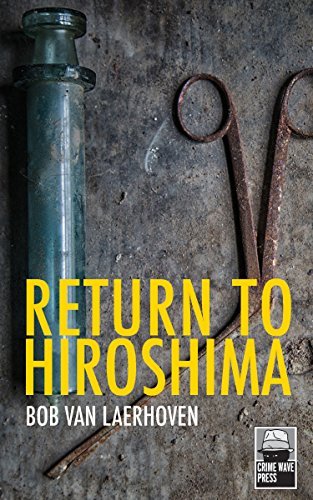 1995, Japan struggles with a severe economic crisis.
Xavier Douterloigne, the son of a Belgian diplomat, returns to Hiroshima, where he spent his youth, to come to terms with the death of his sister.
Inspector Takeda finds a deformed baby lying dead at the foot of the Peace Monument, a reminder of Hiroshima's war history.
A Yakuza-lord, rumored to be the incarnation of the Japanese demon Rokurobei, mercilessly defends his criminal empire against his daughter Mitsuko, whom he considers insane.
And the punk author Reizo, obsessed by the ultra-nationalistic ideals of his literary idol Mishima, recoils at nothing to write the novel that will "overturn Japan's foundations"….
Hiroshima's indelible war-past simmers in the background of this ultra-noir novel.
Clandestine experiments conducted by Japanese Secret Service Unit 731 during WWII are unveiled and leave a sinister stain on the reputation of the imperial family and Japanese society.
Author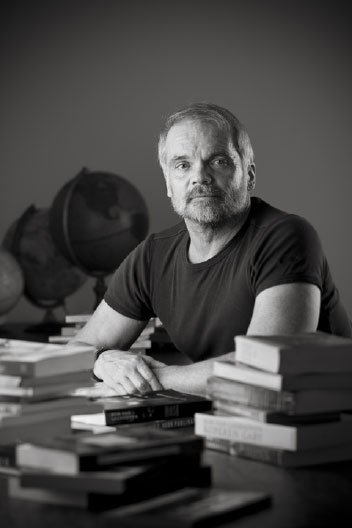 Van Laerhoven is a 67-year-old Belgian/Flemish author who has published (traditionally) more than 45 books in Holland and Belgium. His cross-over oeuvre between literary and noir/suspense is published in French, English, German, Spanish, Swedish, Slovenian, Italian, Polish, Portuguese, Russian and Chinese.
In Belgium, Laerhoven was a four-time finalist of the 'Hercule Poirot Prize for Best Mystery Novel of the Year' with the novels 'Djinn', 'The Finger of God', 'Return to Hiroshima', and 'The Firehand Files'.
In 2007, he became the winner of the coveted Hercule Poirot Prize with 'Baudelaire's Revenge', which, in English translation, also won the USA Best Book Award 2014 in the category 'mystery/suspense'.
His first collection of short stories 'Dangerous Obsessions', published in the USA in 2015, was chosen as the 'best short story collection of 2015' by the San Diego Book Review. The collection has been translated into Italian, (Brazilian) Portuguese, Spanish, and Swedish.
In 2018, the Anaphora Literary Press published 'Heart Fever', his second collection of short stories. 'Heart Fever' was one of the five finalists of the American Silver Falchion Award. Laerhoven was the only non-American finalist. The collection has been translated into Italian Spanish and German.
'Return to Hiroshima', his second crime novel in English, was published in May 2018 by Crime Wave Press(Hong Kong). The British quality review blog Murder, Mayhem & More has chosen 'Return to Hiroshima' as one of the ten best international crime novels of 2018. MMM reviews around 200 novels annually by international authors.
Connect with Bob on his website, Facebook, Twitter, and Goodreads.
My Thoughts & Takeaways
Return to Hiroshima is a dark story that takes place during the 50th anniversary of Hiroshima. I actually don't read a ton of crime fiction despite devouring true crime. However, I am a big "fan" of war history and was really drawn in with the synopsis of this book.
And, honestly, it's more than just crime fiction. It's somewhere in between crime, historical fiction, noir, literary fiction.
Starting with a series of characters that slowly come together as the book progresses, there are a lot of layers here showing a country's horrifying past. Set in the mid-1990s, Japan's economic depression and the history of the nuclear holocaust looms heavily.
We are given insights into Japanese society well (pretty impressively given the author is European) from what I can tell and have read.
The book is delivered in short chapters, alternating between the unique characters. This style reminded me very much of one of my favorite reads this year, There There.
It's good that we are given these smaller pieces to bite off and chew because this is a challenging read, in a good way. It's dark, gritty, gruesome, and not for the faint of heart. But, it's so worth it. For something so dark, the writing is truly beautiful.