I'd like to thank the publisher and Netgalley for so generously providing me a digital copy of Blind Man's Bluff.
All opinions are, of course, my own.
Title
Blind Man's Bluff: A Memoir
Book Details
Genre: Memoir
Publication Date: August 3, 2021
Length: 256 pages
Publisher: W.W. Norton Company
ISBN: 9780393867176
Book Description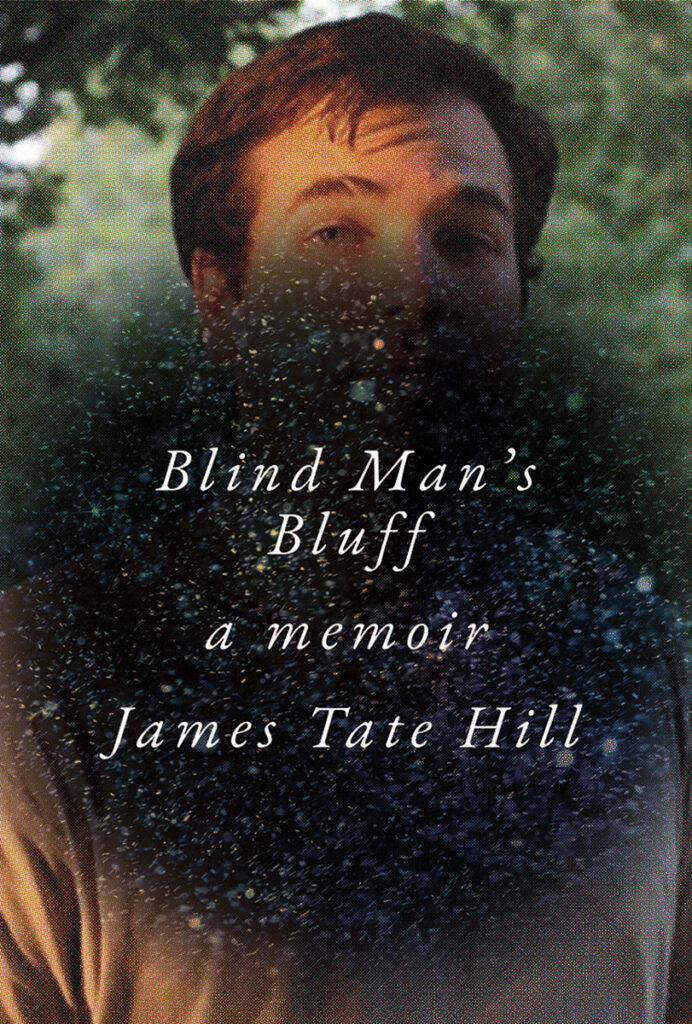 At age sixteen, James Tate Hill was diagnosed with Leber's hereditary optic neuropathy, a condition that left him legally blind. When high-school friends stopped calling and a disability counselor advised him to aim for C's in his classes, he tried to escape the stigma by pretending he could still see.
In this unfailingly candid yet humorous memoir, Hill discloses the tricks he employed to pass for sighted, from displaying shelves of paperbacks he read on tape to arriving early on first dates so women would have to find him. He risked his life every time he crossed a street, doing his best to listen for approaching cars. A good memory and pop culture obsessions like Tom Cruise, Prince, and all things 1980s allowed him to steer conversations toward common experiences.
For fifteen years, Hill hid his blindness from friends, colleagues, and lovers, even convincing himself that if he stared long enough, his blurry peripheral vision would bring the world into focus. At thirty, faced with a stalled writing career, a crumbling marriage, and a growing fear of leaving his apartment, he began to wonder if there was a better way.
Author
James Tate Hill is the author of a memoir, Blind Man's Bluff, coming in 2021 from W. W. Norton. His fiction debut, Academy Gothic, won the Nilsen Literary Prize for a First Novel. His essays have been listed as notable in the 2019 and 2020 editions of Best American Essays, and his writing has appeared in Prairie Schooner, Writer's Digest, Story Quarterly, and Hobart, among others. He serves as fiction editor for the literary journal Monkeybicycle and contributing editor for Literary Hub, where he writes a monthly audiobooks column.
Connect with James on his website, Twitter, Facebook, and GoodReads.
My Thoughts & Takeaways
I'm not really sure how I fully feel about this book. It kept my attention and I finished it rather quickly and I found Hill's story interesting, and cringe-worthy at moments. However, the writing style was distracting and jarring at times.
Hill switches back and forth between first and second person often and I'm unsure of the reasoning for doing so but I did find It distracting at times. Also, the transitions were very jarring. We'd skip years (I think?) in just the next paragraph with no warning or explanation. I appreciate a book that that doesn't include unnecessary information just for the sake of filling more pages but there were times I felt like we could have a little bit smoother transitions.
On the other hand, I appreciated JT's humor and his perseverance. I also have no idea and I'll likely never understand what it's like to be in his position so I applaud him for doing what needed to be done for his own well-being. I do hope he feels more accepted and able to accept his disability and not feel ashamed or like he has to cover it up.
The friends that were great to him (mostly without being asked) were amazing. I grew rather frustrated with the girlfriends and others that. seemed annoyed with him for his vision impairment. I know this is only one side of the story but those were cringe-worthy moments.
Overall, I'd recommend the read if you enjoy memoirs or stories about people "overcoming" things in their life. I liked it quite a bit but I didn't fall in love with it either. I also really love the cover art concept.