I received a copy in exchange for my honest review. All opinions are, of course, my own.
I'd like to thank Rachel's Random Resources for including me on this tour.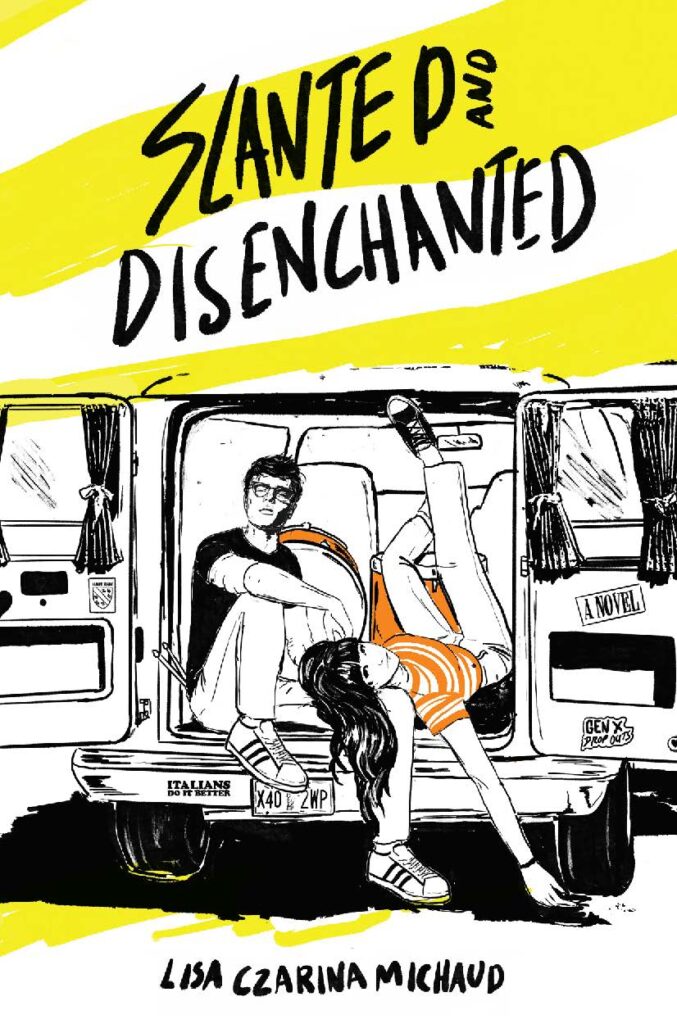 Title
Slanted and Disenchanted
Book Details
Genre: Young Adult
Publication Date: September 21, 2021
Length: 284 pages
Publisher: Barre Chord Press
ISBN: 9781736944516
Book Description
She hates her family. He's hiding behind his teenage sex life. They form a band as an escape.
On tour, can they start over….or will all secrets come out on the open road?
Carla Bucchio never cared about things like boyfriends and SATs. If she did, maybe life at 20 would be more exciting than developing photos on Long Island. When she chooses the guitar over a social life, it only makes sense because no one talks to her anyway.
Music may be Pete Albrecht's life but what good is his talent if he has no one to share it with? When he's not getting bitched about coffee at work, he's getting nagged about college by his girlfriend. What would they say if they really knew about him?
At the outset of the new millennium where boy bands and backup dancers have saturated pop culture, the two college dropouts start a rock band. Despite his girlfriend's manipulations and her mother's drunken disapproval, they form a secret connection through the music.
Before heading out on their cross-country tour, tragedy turns the world upside down forcing them to decide if the band is just a teenage dream or their gateway to freedom…and to each other?
Slanted and Disenchanted is the provocative first book in Lisa Czarina Michaud's coming-of-age 3-part Disenchanted series. Told with wry humor with nostalgic 90's undertones, it explores sexual tension in friendships, the confusion of adulting, the love and chaos of family….and the soundtracks that get us through it all.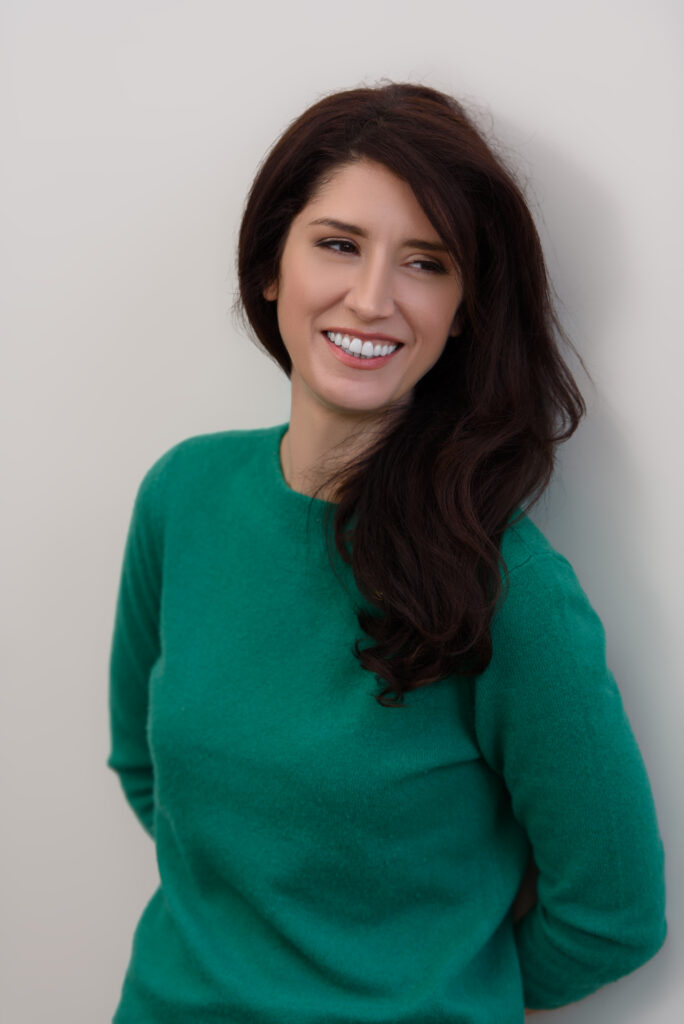 Author
Born and raised in New York, Lisa comes from a family of food and music. When she wasn't slicing bread at her family's Italian market in Greenwich Village, she was spending part of her paycheck at downtown record shops or part-time interning for the Beastie Boys' L.A-based Grand Royal label. Between her Italian side and her Mexican Irish side who recorded a quirky album with a then-unknown Chick Corea on ESP-Disk Records, she truly feels proud to be made up of both worlds.
She's lived in Olympia, WA where she earned three, quite possibly four evaluations from The Evergreen State College, Los Angeles, and Brooklyn. In 2009, she followed in the footsteps of her jazz singer grandmother Stella Levitt (née Aguilar) and moved to Paris. There, she began writing about life in France and publishing work in various publications.
These days, she has swapped the Parisian hustle for the French countryside where she lives with her husband, son, and cat Le Tigre Gris Gris. When she's not writing or moming, she's doing Youtube yin yoga, coercing (and mostly failing to get) people to play music with her, and wishing there were more hours in the day to learn Italian and to knit. 
You can follow Lisa on her website, Instagram, and Twitter.
My Thoughts & Takeaways
I was really excited to learn about this book. Slanted and Disenchanted had my attention straight away just with the title and cover of the book. I mean — look at it!
A young adult novel about music-loving Gen X-ers starting a band and going on a cross-country road trip is this millennial's dream. I also was really excited about the 90s undertones (as a millennial of course).
As someone who doesn't have a musical bone in her body and loves music but is horrible at knowing anything about music, I can still thoroughly appreciate the level of love of music by those in the book.
Impressive character building and storytelling by the author as well. I'd recommend Slanted and Disenchanted to anyone who loves music, 90s vibes, young adult stories, and/or just good stories.