I received a copy of Chase: The Boy Who Hid from the author in exchange for my honest review. All opinions are, of course, my own.
Title
Chase: The Boy Who Hid
Author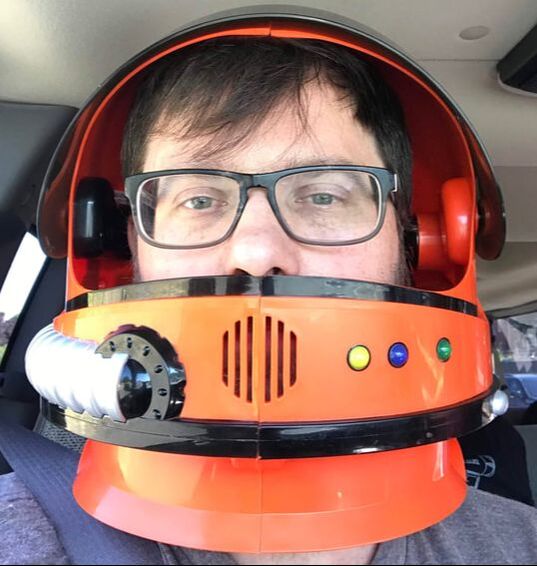 Z Jeffries writes speculative fiction for YA and lower-YA readers. His stories are usually fast-paced with big ideas, characters with big personalities, and an explosion of wonder.
So obviously, the guy needs some good coffee. But aside from an avid java drinker, Z Jeffries has also worked in coffee retail for years. It fuels his writing, his day job, and his parenting. Coffee even made int into his books, where the main character is a coffee-fetching intern for that sweet sweet java that the characters awake for long nights of training, scheming, and
adventuring.
Connect with Z on Goodreads.
Book Details
Publication Date: October 15, 2020
Publisher: self
ISBN: B08BYZWVGN
Book Description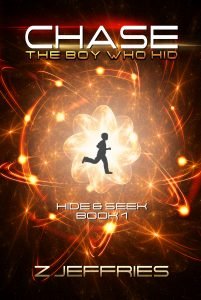 Don't hide from your feelings. Hide from the giant robot trying to kill you.
I always knew I'd inherited my grandad's mind for science and technology, but when he goes missing, I get his spot in a top-secret government game of hide and seek. The military camouflage challenge, DARPA's game where shapeshifters, mechs, and telepaths hide from a robot seeker, is also where Grandad vanished.
To find out what happened, I'll play along- gain the team's trust, master the tech, and avoid catching feelings for the team navigator. If I can do all that, then maybe I can survive the dangerous game. But if it comes down to winning or finding Grandad, I'll ditch the game and betray my team in a millisecond. Even if it means I go missing, too.
Book One in the Hide & Seek Series, the action-packed coming of age stories of STEM-minded queer kids getting their hands on the tech of the future.
My Thoughts & Takeaways
Chase by Z Jeffries is a fast-paced sci-fi geared towards the lower-YA genre. Think along the lines of Percy Jackson. 
The LGBTQ+ representation is highly appreciated and I think something that is super important to normalize especially at these younger reading levels. It's actually quite difficult to find good books with non-binary characters so that was even more exciting. 
Many kids this age struggle with identity issues and I believe they'll really relate to this book. I'm 34 and I did!
Chase is drawn into the disappearance of their grandfather and mentor. Little did they know that their grandfather had been competing in a secret underground game of high-tech hide and seek. 
This book brings together identity issues, STEM, and fast-paced sci-fi action. 
The second book in the series, Miss: The Girl in Disguise, will be released later this month.