Are you searching for more books like The Silent Patient? Books you just can't put down, that leave you skipping sleep?
The Silent Patient is a gripping psychological thriller about a psychotherapist who takes on a patient – a woman who murdered her husband and has refused to speak a single word since.
Alex Michaelides almost effortlessly weaves two parallel stories in and out of one another, planting clues and red herrings along the way.
The Silent Patient was Michaelides' debut novel and won Best Mystery & Thriller in the 2019 Goodreads Choice Awards. It is also supposedly going to get a film adaptation.
Here are some books similar to The Silent Patient that will hopefully give you the same thrilling feels.
Books Like The Silent Patient
1. Sharp Objects by Gillian Flynn
Sharp Objects follows alcoholic reporter Camille Preaker who is trying to uncover the truth about a murder in her hometown. She is fighting her own personal demons at the same time, similar to Theo in The Silent Patient.
This one has lots of twists and turns that'll leave you on the edge of your seat well through the night.
Read Sharp Objects: Amazon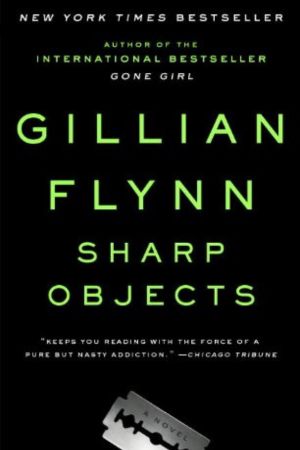 2. Verity by Colleen Hoover
Verity unfolds with the aftermath a brilliant woman leaves behind after falling silent, much like The Silent Patient.
Lowen Ashleigh is a struggling writer on the brink of financial ruin when she accepts the job offer of a lifetime. Jeremy Crawford, husband of bestselling author Verity Crawford, has hired Lowen to complete the remaining books in a successful series his injured wife is unable to finish.
What Lowen doesn't expect to uncover in the chaotic office is an unfinished autobiography Verity never intended for anyone to read.
Read Verity: Amazon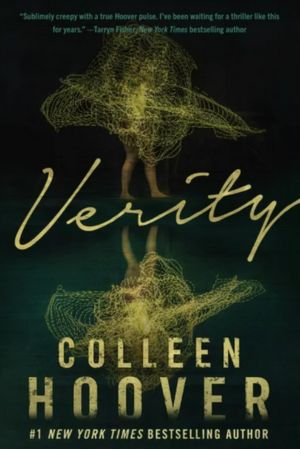 3. We Need To Talk About Kevin by Lionel Shriver
We Need To Talk About Kevin is intense, but brilliant. The story is told via letters that Kevin's mother Eva is writing to Kevin's father Franklin. She is struggling to understand where they went wrong in raising their son who massacred several students in his high school.
While fictional, the book obviously brings up feelings around real-life similarities. It's frightening, disturbing, and leaves you thinking you know everything – until you don't.
Read We Need To Talk About Kevin: Amazon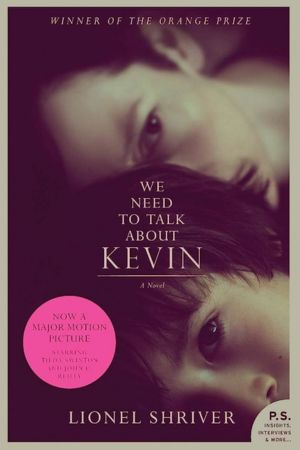 4. Behind Closed Doors by B.A. Paris
Behind Closed Doors introduces the reader to Jack and Grace – the neighborhood's dream couple.
They're well-off financially and very likable. But, of course, not everything is as it seems on the surface.
Are they really the perfect couple, or are appearances deceiving?
Read Behind Closed Doors: Amazon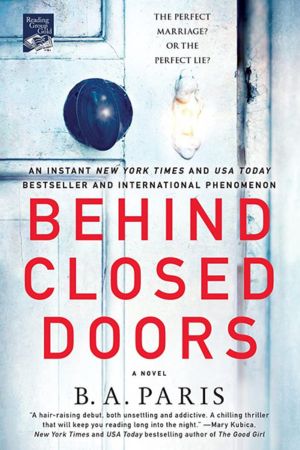 5. The Guest List by Lucy Foley
The Guest List is told via alternating narrators and offers all the best bits about a murder mystery – a doomed wedding, an isolated setting, a string of suspects, and a dead body.
The author of The Silent Patient even praised The Guest List, saying it reminded him of classic Agatha Christie.
Read The Guest List: Amazon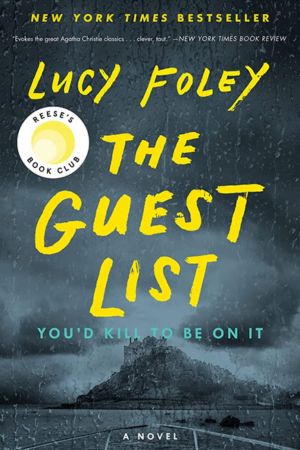 6. The Housemaid by Freida McFadden
The Housemaid follows Millie Calloway, a young woman with a criminal past, who is employed as a housekeeper by a woman with a seeming mental health condition.
In The Housemaid, McFadden explores themes of discipline and power, and victimhood and abuse.
Read The Housemaid: Amazon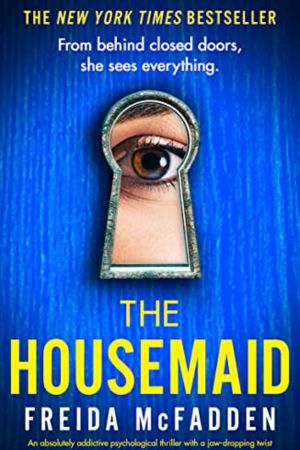 7. Come Closer by Sara Gran
Come Closer and The Silent Patient have a couple of obvious similarities. They're both psychological thrillers, focusing on women in seemingly happy marriages who suddenly snap.
In Come Closer, Amanda begins hearing voices, having unsettling dreams, and even harming her husband. Is she losing it, or is it something else?
Read Come Closer: Amazon
8. The Maidens by Alex Michaelides
If you loved The Silent Patient, perhaps it's time to check out Michaelides' sophomore novel The Maidens.
It follows psychotherapist Mariana as she puts her work on hold to return to Cambridge to comfort her niece after her best friend was murdered.
As more girls go missing, Mariana suspects a charismatic professor is behind it.
Read The Maidens: Amazon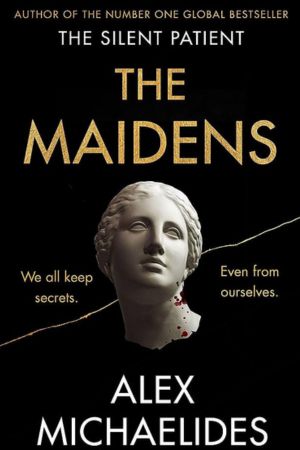 9. Rock Paper Scissors by Alice Feeney
Rock Paper Scissors is another book featuring a rocky marriage.
Adam and Amelia win a weekend away in Scotland, but secrets are revealed and it eventually leads to an anniversary trip that they'll never forget.
Read Rock Paper Scissors: Amazon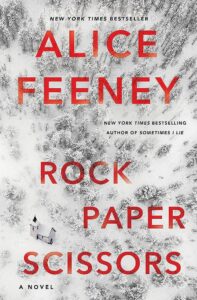 10. Gone Girl by Gillian Flynn
On the morning of this couple's 5th anniversary, Amy goes missing and everything points to her husband Nick.
What really happened? Gone Girl unfolds with so many twists and turns and a shocking ending.
Read Gone Girl: Amazon