I received a copy of Colony in exchange for my honest review. All opinions are, of course, my own.
I'd like to thank Blackthorn Book Tours for including me on this tour.
Title
Colony
Book Details
Genre: Thriller
Publication Date: January 28, 2021
Length: 200 pages
Publisher: Book Guild Publishing Ltd
ISBN: 9781913551360
Book Description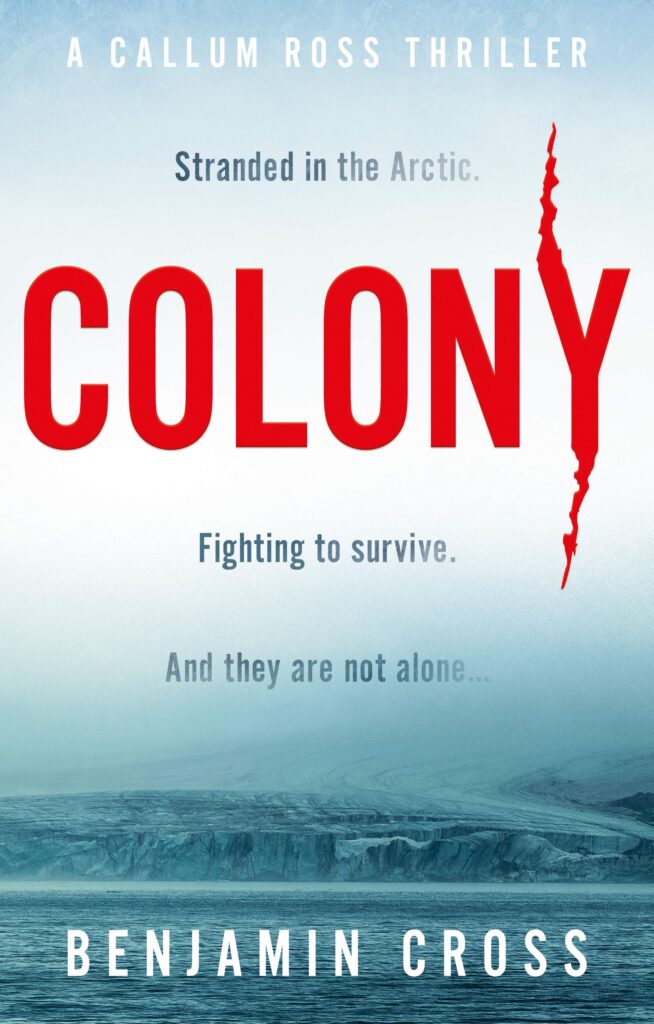 Harmsworth. A remote, mist-shrouded island in the Russian Arctic. A team of international scientists is hard at work. Amongst them, Doctor Callum Ross, Professor of Archaeology, makes the discovery of a lifetime: a prehistoric ice mummy, preserved for thousands of years by the sub-zero temperatures. Only, whoever it was didn't die of natural causes… As Callum races to unravel the mystery, a terror plot leaves him and his colleagues stranded on the island. And they are not alone. Someone – or something – is stalking them.
As the arctic mist descends and the death toll rises, Callum finds himself embroiled in a nightmare fight for survival, involving submarines, cyber warfare, and Spetsnaz. A secret has awoken on Harmsworth, a secret so ancient it's been overlooked by time itself. And nothing can prepare Callum for the terror that survives, deep within the island's heart.
An edge-of-your-seat action thriller that will appeal to fans of James Rollins, Clive Cussler, Michael Crichton, and Clive Cussler.
Author
Benjamin Cross has an M.Phil. in Landscape Archaeology from the University of Oxford. He's been lucky enough to explore some of the world's most spectacular ancient sites; from the temples of Cambodia to the Andean cloud forest cities of Peru; from the burial sites of the Tibetan plateau to the Maori strongholds of New Zealand.
He is now an Associate Director of Heritage and Archaeology at a national consultancy and is a member of the Chartered Institute for Archaeologists. Colony is Benjamin's first novel and it was written whilst he worked full-time as a professional archaeologist.
Connect with Benjamin on Benjamin-Cross.com and Twitter.
My Thoughts & Takeaways
Colony by Benjamin Cross is a fast-paced thriller set in the ever-remote Russian Arctic. There's a few things that always grab my attention – books set somewhere remote, books set in Russian, and a good, fast-paced story. And, this one has it all. Not only that, but if you're not particularly a fan of long books, this one is only 200 pages!
Callum Ross is an Archaeology professor who has joined an expedition on short notice. Preserved in ice, an ancient mummy is discovered. Not quite sure why we learned nothing from The Mummy, but regardless, we're too curious of a species.
Callum and his team find themselves stranded on a remote island facing harsh conditions, other humans, and something a bit more mysterious.
I loved the characters, the plot, the pace, the setting, and really everything overall.