Title
Ring Shout
Book Details
Genre: Historical fiction, Horror
Publication Date: October 13, 2020
Length: 185 pages
Publisher: Tordotcom
ISBN: 9781250767028
Hugo Award Best Novella (2021), Nebula Award Best Novella (2020), Goodreads Choice Award Horror (2020)
Book Description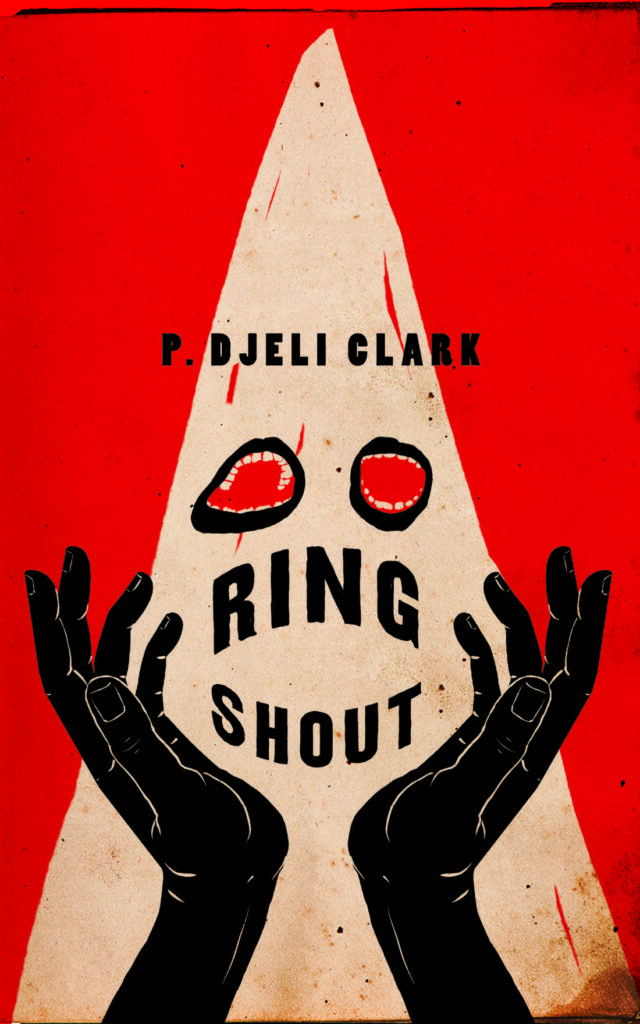 A dark fantasy historical novella that gives a supernatural twist to the Ku Klux Klan's reign of terror.
D. W. Griffith is a sorcerer, and The Birth of a Nation is a spell that drew upon the darkest thoughts and wishes from the heart of America. Now, rising in power and prominence, the Klan has a plot to unleash Hell on Earth.
Luckily, Maryse Boudreaux has a magic sword and a head full of tales. When she's not running bootleg whiskey through Prohibition Georgia, she's fighting monsters she calls "Ku Kluxes." She's damn good at it, too. But to confront this ongoing evil, she must journey between worlds to face nightmares made flesh–and her own demons. Together with a foul-mouthed sharpshooter and a Harlem Hellfighter, Maryse sets out to save a world from the hate that would consume it.
Author
P. Djèlí Clark likes creating fantastic, dangerous, and exciting worlds. Usually with heroines & heroes. Almost always with magic & monsters. His short fiction has appeared in Daily Science Fiction, Heroic Fantasy Quarterly, Lightspeed, Tor.com and in print anthologies including Griots, Steamfunk, Myriad Lands and Hidden Youth.
You can follow Clark on his website, Instagram, Twitter, and Goodreads.
My Thoughts & Takeaways
Ring Shout by P. Djèlí Clark is horror – both the kind that you find in a book and the kind in real life.
A group of Black resistance fighters, Maryse, Sadie, and "Chef", take on racism and supernatural powers. Because in this world, "Ku Kluxes" are not just horrible human beings, they're literal demons. The trio taking them on by bating them and killing them with a mixture of silver weapons.
But, the KKK aren't the only ones with supernatural powers. Inspired by African traditions and folklore, many of them have their own connections such as Maryse's magical sword and, of course, the eponymous Ring Shout – a ritual gathering involving song and dance.
Despite the short length and brilliance, Ring Shout isn't the easiest book to read. There's a lot of vernacular speech and it takes a bit to get used to your brain not trying to override the written words. Bringing together fantasy elements and monsters with the Ku Klux Klan circa 1922, Clark creates a terrifying masterpiece.