I received a copy of The Beast of Bellevue in exchange for my honest review. All opinions are, of course, my own.
I'd like to thank YA Bound Book Tours for including me on this tour.
Title
The Beast of Bellevue
Author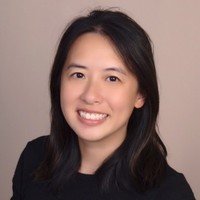 Grace Chen is a published author of three books so far. A research scientist by day, Grace also runs her own publishing company. This multi-talented woman also has a bachelor in biochemistry and molecular biology, as well as a master's in chemistry. Grace likes to pursue her passions for helping the world through multiple avenues and has a diverse array of hobbies. She has even appeared on a TV reality show as a contestant for cooking.

Grace Chen's latest book The Beast of Bellevue is a compelling story of a young girl, who inevitably sets off on a journey of independence, only to discover that all that is shiny is not always gold. This compelling story will hook you in from the first few pages, and be a book that you cannot put down till the end.

Grace's ability to illustrate special moments in her words will capture your heart and soul from the moment you pick up this book.
Connect with Grace on Goodreads.
Book Details
Publication Date: December 1, 2020
Publisher: Reading Harbor
ISBN: 9780578734224
Book Description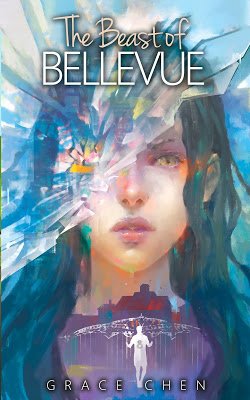 A twist on a tale as old as time…

Brilliant but shy seventeen-year-old Ava Pierce is locked away and forgotten by parents embarrassed to know her. Online she makes a connection with someone sharing her humor and deepest desires.

Seventeen-year-old Dylan Albright poses as his hunky older brother on a dating website for profit. Little does he realize, he's put his own heart at stake.

Popular eighteen-year-old soccer star Alec Albright is loved by all but troubled by a dark past. What happens when he ends up falling for the same girl as his brother?

Gorgeous classmate Taylor Ford is used to getting what she wants, but what happens when what she wants is the one thing she can't have?
My Thoughts & Takeaways
The Beast of Bellevue by Grace Chen is a retelling of Beauty and the Beast except this one is gender-bending.
Ava Pierce is an heiress abandoned by her parents and finds herself in an asylum. She starts communicating on a website with Alec Albright in order to find some connection to the outside world. Alec is the popular jock at his school whom everyone loves. However, she's not really talking with Alec, she's talking with Dylan, his brother, who is posing as Alec.
This is a character-driven story that is done very well and characters you will grow to empathize with. There are plenty of coming of age trials and tribulations throughout the story. I wouldn't say this is a straight-up retelling of Beauty and the Beast but there's definitely a nod to it.