I received a copy of The Night Swim in exchange for my honest review.
All opinions are, of course, my own.
Title
The Night Swim
Author
Megan Goldin was a journalist before she became a writer. She reported from the Middle East for the Associated Press, Reuters, the (Australian) ABC, and other news outlets. She worked in Asia as a reporter and editor for Reuters and Yahoo!. She is the author of The Escape Room, which will be released in the U.S. and UK in 2019, and The Girl In Kellers Way. 
Connect with her on her website, Facebook, GoodReads, or Twitter.
Book Details
Publication Date: August 4, 2020
Publisher: St. Martin's Press
ISBN: 9781250219688
Book Description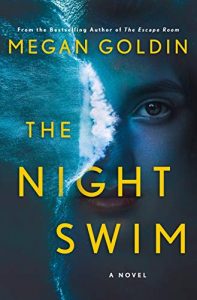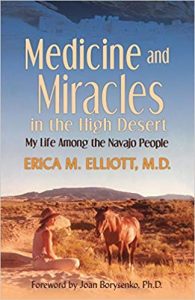 After the first season of her true-crime podcast became an overnight sensation and set an innocent man free, Rachel Krall is now a household name―and the last hope for thousands of people seeking justice. But she's used to being recognized for her voice, not her face. Which makes it all the more unsettling when she finds a note on her car windshield, addressed to her, begging for help.
The small town of Neapolis is being torn apart by a devastating rape trial. The town's golden boy, a swimmer destined for Olympic greatness, has been accused of raping a high school student, the beloved granddaughter of the police chief. Under pressure to make Season Three a success, Rachel throws herself into interviewing and investigating―but the mysterious letters keep showing up in unexpected places. Someone is following her, and she won't stop until Rachel finds out what happened to her sister twenty-five years ago. Officially, Jenny Stills tragically drowned, but the letters insists she was murdered―and when Rachel starts asking questions, nobody seems to want to answer. The past and present start to collide as Rachel uncovers startling connections between the two cases that will change the course of the trial and the lives of everyone involved.
Electrifying and propulsive, The Night Swim asks: What is the price of a reputation? Can a small town ever right the wrongs of its past? And what really happened to Jenny?
My Thoughts & Takeaways
The Night Swim by Megan Goldin is a thriller but hit more like a crime fiction to me. 
Rachel Krall is the host of a popular and successful true-crime podcast. The new season is focusing on a rape trial in a small coastal town. At the same time, she has been receiving mysterious messages from the younger sister of a girl who was (possibly) murdered in the same town years ago. 
This book was tough to read at times but mirrored so many of the issues in today's world. Goldin isn't shy about describing the scenes of the rape and surrounding circumstances. 

I wouldn't call this a nail-biting thriller, but rather a thought-provoking societal thriller.
Quotes Worth Mentioning
"If every woman who felt afraid called nine-one-one, the switchboard would melt. That is what women live with every day of our lives."
"When school kids are shot by a random shooter, nobody asks whether the victims should have taken more precautions. Nobody suggests that maybe the victims should have skipped school that day. Nobody ever blames the victims."
"When it comes to rape, it seems to me "if only" is used all the time. Never about the man. Nobody ever says "if only" he hadn't raped her. It's always about the woman. If only …"
"That's how trials work. It's medieval. It's not about getting to the truth. It's about who can put on a better show."
"I don't get how we can almost unanimously agree that murder is wrong, yet when it comes to rape some people still see shades of gray."