Title
The Sun Down Motel
Author
Simone St. James is the USA Today and New York Times bestselling author of The Sun Down Motel, The Broken Girls, and The Haunting of Maddy Clare, which won two RITA awards from Romance Writers of America and an Arthur Ellis Award from Crime Writers of Canada. She wrote her first ghost story, about a haunted library, when she was in high school, and spent twenty years behind the scenes in the television business before leaving to write full-time. She lives outside Toronto, Canada with her husband and a spoiled cat.
Connect with Simone on her website, Facebook, Instagram, GoodReads, or Twitter.
Book Details
Publication Date: February 18, 2020
Publisher: Berkley
ISBN: 9780440000174
Book Description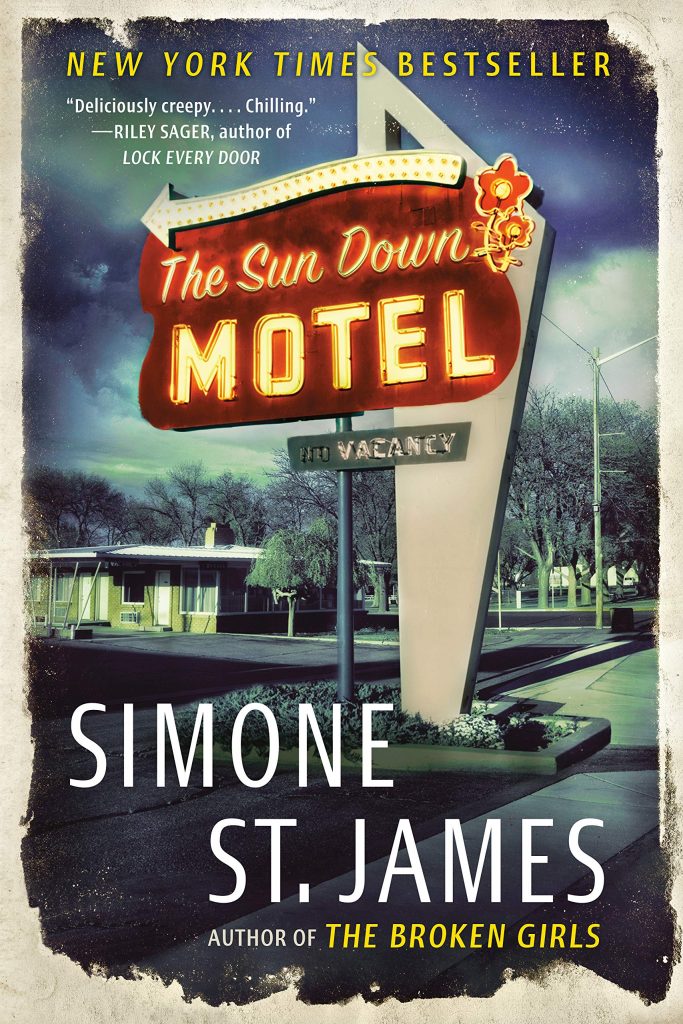 The secrets lurking in a rundown roadside motel ensnare a young woman, just as they did her aunt thirty-five years before, in this new atmospheric suspense novel from the national bestselling and award-winning author of The Broken Girls.
Upstate NY, 1982. Every small town like Fell, New York, has a place like the Sun Down Motel. Some customers are from out of town, passing through on their way to someplace better. Some are locals, trying to hide their secrets. Viv Delaney works as the night clerk to pay for her move to New York City. But something isn't right at the Sun Down, and before long she's determined to uncover all of the secrets hidden…
My Thoughts & Takeaways
The Sun Down Motel by Simone St. James was such a wonderful introduction to a new author.
I loved pretty much everything about this book – the atmosphere and setting, the '80s-esque slasher movie vibe, the creepy town, the true crime obsessed characters, and more.
I was pretty much hooked from the very beginning and wanted to keep reading until I was done. I was really intrigued by the plot, the two timelines told by two different characters.
The ending was great as well. It was both happy and sad – making it much more realistic.
Fantastic thriller!