I'd like to thank St Martin's Press/Wednesday Books for so generously providing me an ARC of The Project. All opinions are, of course, my own.
Title
The Project
Book Details
Genre: Young Adult Thriller
Publication Date: February 2, 2021
Length: 352 pages
Publisher: Wednesday Books
ISBN: 9781250105738
Book Description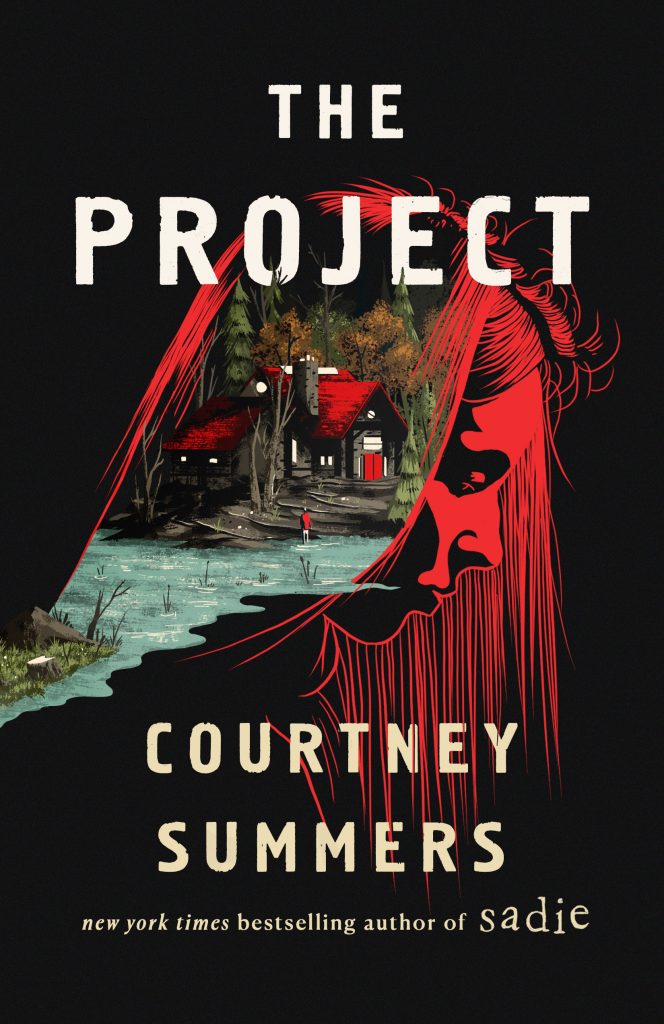 Lo Denham is used to being on her own. After her parents died, Lo's sister, Bea, joined The Unity Project, leaving Lo in the care of their great aunt. Thanks to its extensive charitable work and community outreach, The Unity Project has won the hearts and minds of most in the Upstate New York region, but Lo knows there's more to the group than meets the eye. She's spent the last six years of her life trying—and failing—to prove it.
When a man shows up at the magazine Lo works for claiming The Unity Project killed his son, Lo sees the perfect opportunity to expose the group and reunite with Bea once and for all. When her investigation puts her in the direct path of its leader, Lev Warren and as Lo delves deeper into The Project, the lives of its members it upends everything she thought she knew about her sister, herself, cults, and the world around her—to the point she can no longer tell what's real or true. Lo never thought she could afford to believe in Lev Warren . . . but now she doesn't know if she can afford not to.
Author
Courtney Summers is the bestselling author of several novels, whose career in writing began in 2008, when she was 22. Her work has been released to critical acclaim and multiple starred reviews, received numerous awards and honors including the Edgar Award, the John Spray Mystery Award, the Cybils Award, the Odyssey Award, the Audie Award, and has enjoyed the recognition of many library, state, 'Best Of' and Readers' Choice lists. Courtney has reviewed for The New York Times, is the founder of #ToTheGirls, a 2015 worldwide trending hashtag, and in 2016, she was named one of Flare Magazine's 60 under 30. She lives and writes in Canada. Her new novel, The Project releases February 2nd, 2021 from Wednesday Books, an imprint of St. Martin's Press.
You can follow her on her website, Instagram, Twitter, Goodreads, and Facebook.
My Thoughts & Takeaways
I don't think I need to even talk about how beautiful this cover is, but I'm going to. It's actually what made me even aware of The Project. Was scrolling 2021 book releases and immediately thought to myself, oh, I need to read that for sure.
Lo and Bea Denham have always lived by the sisterly promise they made to their mother until their parents are killed in a car accident – the same one that left Lo on the brink of death. This extreme loss leads Bea into the hands of an apparent cult called The Unity Project and its leader, Lev Warren. Six years later, at 19, Lo is determined to break into her investigative journalist dream career by investigating The Unity Project with the hopes of reuniting with Bea.
This is my first book by Courtney Summers so I'm not aware of her writing. I've also never been in a cult. However, I have been in relationships with narcissists which in many ways is very similar. I thought Summers did a great job at writing from this point of view of someone not really knowing who they are, someone who knows when something doesn't feel right but gets caught up in it anyway because they want to feel wanted.
There were times when I thought I may know how Lo was going to act and I still got it wrong. Then there were times I knew what she was going to do and I was cringing and wishing I could change her mind.
There were transitions between past and present and it was written from the POV of Lo and her sister, Bea.
I loved the way Summers explored different aspects of cults and not just the "cults are bad." Because of course they are, but there's still reasons they exist and that's because they're made up of humans with vulnerable pasts.
I also loved the strong bond between sisters even when it seemed like there was no bond at all.
Overall, The Project is well-written, addictive, and an emotional read about the bond between sisters, the struggle of feeling alone, and those who use that vulnerability to prey on them.