I received a copy of Between Wild & Ruin in exchange for my honest review.
All opinions are, of course, my own. I'd like to thank XPresso Book Tours for including me on this tour.
Title
Between Wild & Ruin
Author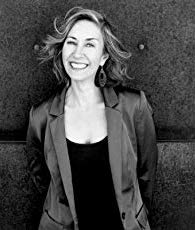 Jennifer G. Edelson is a writer, trained artist, former attorney, pizza lover, and hard-core Bollywood fan. She has a BFA in Sculpture and a J.D. in law, and has taught both creative writing and legal research and writing at several fine institutions, including the University of Minnesota. Originally a California native, she currently resides in Santa Fe, New Mexico with her husband, kids, and dog, Hubble after surviving twenty-plus years in the Minnesota tundra (but still considers Los Angeles, the Twin Cities, and Santa Fe all home). Other than writing, Jennifer loves hiking, traveling, Albert Camus, Dr. Seuss, dark chocolate, drinking copious amounts of coffee, exploring mysterious places, and meeting new people–if you're human (or otherwise), odds are she'll probably love you.
Connect with her on her website, Facebook, GoodReads, or Twitter.
Book Details
Publication Date: September 28, 2019
Publisher: Bad Apple Books
ISBN: 9781733514002
Famous First Words
"Toward the back of the small store, a tall endcap filled with assorted cookies catches my eye."
Book Description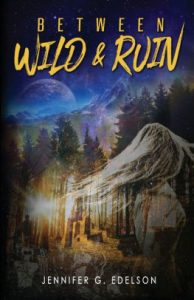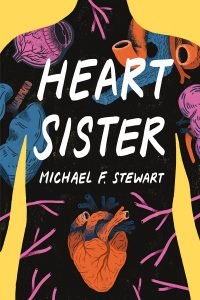 Truth, like love, isn't always obvious. 

Seventeen-year-old Ruby Brooks has never had a boyfriend. After moving to small-town La Luna, New Mexico following her mother's untimely death, boys aren't even on her radar. Ruby just wants to forget the last horrible year and blend in. But when she discovers an ancient pueblo ruin hidden in the forest behind her house, and meets Ezra, a bitter recluse whose once-perfect face was destroyed in an accident he won't talk about; Angel, the town's handsome sheriff's deputy, and Leo, a stranger who only appears in the forest, Ruby finds herself caught between love, mystery, and other worlds. What happened to Ezra's face? And why is she so attracted to the one boy in town everyone despises? As Ruby unravels her own powerful connections to both Ezra and the pueblo ruin, she'll learn surfaces are deceiving. Especially in the heart of New Mexico, where ghosts and legends aren't always just campfire stories. 
My Thoughts & Takeaways
Between Wild and Ruin by Jennifer G. Edelson is a paranormal coming-of-age romance. Ruby has just recently moved from Los Angeles to La Luna, a very small town in New Mexico, with her aunt Liddy following her mother's death seven months prior.
Ruby quickly makes new friends and garners the attention of everyone in town. Not particularly the type of teen girl to be obsessed with boys, she knows to follow her gut when she becomes drawn towards Ezra. He's an angsty, moody local boy known for his bad attitude and horrible facial scars. At first, their relationship is bickering and curiosity, but for some reason, she sees something in him the rest of the town swears he doesn't possess – kindness. 
Ruby is continuously drawn towards the ruins that are a short hike from her house where she likes to sketch, but over time, there seems to be a much deeper and mysterious reason for her magnetic-like pull to the ruins. 
Having always wanted to visit New Mexico, Edelson's writing only makes me want to do so more. The descriptive details and magic of the landscape make it clear why anyone could find themselves content there.  The elements of Native American lore, supernatural elements, and star-crossed lovers somehow mesh together perfectly due to Edelson's ability to weave a story. There was even a tiny bit of a Beauty and the Beast retelling feel, but in a way that didn't take over the story – almost like a lovely add-on, instead of the main element. 


Overall, Edelson does a great job of taking a few saturated genres – fairytale retellings, star-crossed lovers, and supernature elements that I won't give specifics on due to spoilers – and make them completely her own.