Title
I'll Be Gone in the Dark: One Woman's Obsessive Search for the Golden State Killer
Author
Michelle McNamara was a screenwriter, journalist, and true crime writer. She was the founder of the blog "True Crime Diary," which covers lesser-known crimes and cold cases. In 2005, she married comedian Patton Oswalt. They had one daughter together, born in 2009.
Book Details
Publication Date: February 27, 2018
Publisher: Harper
ISBN: 9780062319807
Audie Award Nominee for Audiobook of the Year (2019)
Edgar Award Nominee for Best Fact Crime (2019)
Goodreads Choice Award for Nonfiction (2018)
Famous First Words
"That summer I hunted the serial killer at night from my daughter's playroom. For the most part I mimicked the bedtime routine of a normal person. Teeth brushed. Pajamas on. But after my husband and daughter fell asleep, I'd retreat to my makeshift workspace and boot up my laptop, that fifteen-inch-wide hatch of endless possibilities."
Book Description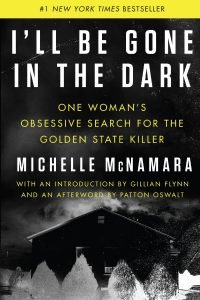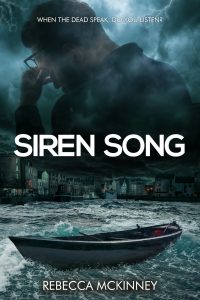 A masterful true crime account of the Golden State Killer—the elusive serial rapist turned murderer who terrorized California for over a decade—from Michelle McNamara, the gifted journalist who died tragically while investigating the case.
"You'll be silent forever, and I'll be gone in the dark."
For more than ten years, a mysterious and violent predator committed fifty sexual assaults in Northern California before moving south, where he perpetrated ten sadistic murders. Then he disappeared, eluding capture by multiple police forces and some of the best detectives in the area.
Three decades later, Michelle McNamara, a true crime journalist who created the popular website TrueCrimeDiary.com, was determined to find the violent psychopath she called "the Golden State Killer." Michelle pored over police reports, interviewed victims, and embedded herself in the online communities that were as obsessed with the case as she was.
At the time of the crimes, the Golden State Killer was between the ages of eighteen and thirty, Caucasian, and athletic—capable of vaulting tall fences. He always wore a mask. After choosing a victim—he favored suburban couples—he often entered their home when no one was there, studying family pictures, mastering the layout. He attacked while they slept, using a flashlight to awaken and blind them. Though they could not recognize him, his victims recalled his voice: a guttural whisper through clenched teeth, abrupt and threatening.
I'll Be Gone in the Dark—the masterpiece McNamara was writing at the time of her sudden death—offers an atmospheric snapshot of a moment in American history and a chilling account of a criminal mastermind and the wreckage he left behind. It is also a portrait of a woman's obsession and her unflagging pursuit of the truth. Framed by an introduction by Gillian Flynn and an afterword by her husband, Patton Oswalt, the book was completed by Michelle's lead researcher and a close colleague. Utterly original and compelling, it is destined to become a true crime classic—and may at last unmask the Golden State Killer.
My Thoughts & Takeaways
I'll Be Gone in the Dark is a heart-breaking true crime story that is way more than just a true-crime story. Michelle McNamara somehow writes beautifully about something so heinous. What you'll find in this true crime book is a bit different from others. You get snippets into McNamara's life as well and she's not shy. She lays it all out there – all her imperfections and self-criticism.  But, she's also highly empathetic and writes about the victims and survivors as the real people they are giving them a voice. 
This evil man stalked California in the 70s and 80s and was known as the East Area Rapist, the Original Night Stalker, the Vasilia Ransacker, and the name coined by McNamara – The Golden State Killer – as he's most commonly known as now. 
At the time of publication, the Golden State Killer was still unknown. He had gone decades without being caught and Michelle along with active and retired police, private citizens, and more worked side by side to bring justice to his victims. 
Just months after publication, this decades' long chase came to an end when the GSK was identified, arrested, and charged. His name was Joseph DeAngelo. Unfortunately, McNamara had tragically passed away in her sleep two years prior and never got to see this moment come to fruition. Her husband, Patton Oswalt, did not let her dream die, however, and made sure her book was finished and published. 
I can't really say anything else about this book that others haven't or McNamara can't say for herself. Her words are much more powerful than mine. Here are some of my favorite quotes from the book. 
Favorite Quotes
"One day soon, you'll hear a car pull up to your curb, an engine cut out. You'll hear footsteps coming up your front walk. Like they did for Edward Wayne Edwards, twenty-nine years after he killed Timothy Hack and Kelly Drew, in Sullivan, Wisconsin. Like they did for Kenneth Lee Hicks, thirty years after he killed Lori Billingsley, in Aloha, Oregon.

The doorbell rings.

No side gates are left open. You're long past leaping over a fence. Take one of your hyper, gulping breaths. Clench your teeth. Inch timidly toward the insistent bell.

This is how it ends for you.

"You'll be silent forever, and I'll be gone in the dark," you threatened a victim once.

Open the door. Show us your face.

Walk into the light."
"That's what we do. All of us. We make well-intentioned promises of protection we can't always keep. I'll look out for you."
"He's the fake shark in Jaws, barely seen so doubly feared."
"What is the lasting damage when you believe the warm spot you were just sleeping in will be your grave?"
"There's always the question of what to call an unknown perpetrator in police reports. The choice is often "the suspect," occasionally "the offender," or sometimes simply "the man." Whoever wrote the Danville reports elected to use a term that was stark and unambiguous in its charge, its tone of reproach as if a finger were pointing from the very page. The term affected me the moment I read it. It became my private shorthand for the EAR, the simple term I returned to when I lay awake at three a.m. cycling through a hoarder's collection of murky half clues and indistinct facial features. I admired the plainness of its unblinking claim.
"I've now come to realize that getting excited about a suspect is a lot like that first surge of stupid love in a relationship, in which, despite vague alarm bells, you plow forward convinced that he is the One."
"In my case, the monsters recede but never vanish. They are long dead and being born as I write."
"Every obsession needs a room of its own."
"Looking back now, it feels like I was born into a party that had started to wind down."
"Violent men unknown to me have occupied my mind all my adult life"
"He was a compulsive prowler and searcher. We, who hunt him, suffer from the same affliction. He peered through windows. I tap "return," Return. Click Mouse click, mouse click."