I received a copy of Living Dead Girl in exchange for my honest review.
All opinions are, of course, my own.
I'd like to thank Rockstar Book Tours for including me on this tour.
Title
Living Dead Girl
Author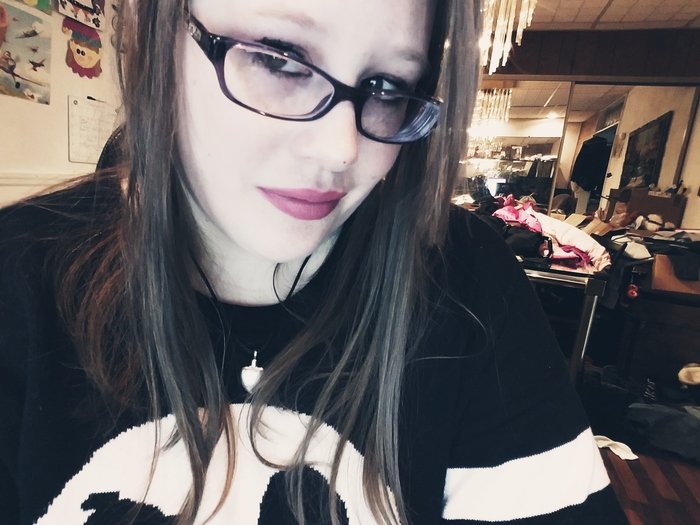 Kelly Gunderman was born a child of the late eighties in small-town Pennsylvania. A bibliophile in her own right, she is hoping to one day surpass the number of pages she has turned with those she has written of her own accord.
Having recently completed her Bachelor's in Early Childhood Development, Kelly suddenly found herself with a bit more free time than usual, and began her immediately successful foray into blogging and Freelance Writing, which subsequently led to her renewed desire to finally put her ideas and imaginings "on paper."
Focusing primarily on the Young Adult genre, Kelly's first novel, Finding Me, was published by Swoon Romance, and she is currently working on putting even more stories on paper.
She currently resides in her original home town with her husband, their two daughters, and a few cats that constantly challenge the sanity of all with their ill-advised attempts at what can only be assumed to be world domination.
Connect with Kelly on her Website, Twitter, Facebook, Instagram, Goodreads, Amazon, or BookBub.
Book Details
Publication Date: November 1, 2020
Publisher: Self-published
ISBN: 9781734316834
Book Description
In this young adult thriller perfect for fans of Pretty Little Liars, Thirteen Reasons Why, and Sadie, a teenage girl is about to find out how far would she will go to get revenge on those who have taken everything from her.

When seventeen-year-old high school senior Kaitlyn Davis is almost raped and then brutally murdered at a party by three boys she goes to school with, she uses her dying breath to swear that they will pay for what they've done. When she wakes up the next morning, she is a bit blurry on the night before and gets a big surprise – she's alive? How?

Soon, things start getting weird – it seems as though no one can see her or hear her, and no matter what she does, she can't seem to feel anything, such as temperature. She can still move things around and touch others, and the room suddenly drops about thirty degrees wherever she is, but why?

That's when she is forced to accept it – she's dead. At first, Kaitlyn grieves the loss of her short life – there are so many things that she is going to miss out on, so many things that she will never get to do. But then she gets angry, and she remembers her promise to get revenge on those who had taken her life.

Setting out to give them what they deserve, Kaitlyn has no plans to stop until she gets the revenge she desires.
My Thoughts & Takeaways
Living Dead Girl by Kelly Gunderman is a revenge story fit for young adults. When 17-year-old Kaitlyn is almost raped and brutally murdered at a party, this leaves Kaitlyn looking to enact revenge on those that hurt her the most – emotionally and physically.
Rewinding, Kaitlyn is bisexual (points for the representation!) and is in love with her best friend, Dana, who does not reciprocate those feelings. After an uncomfortable situation between the two, Dana leaves Kaitlyn alone at the party and that's when the aforementioned crime occurs.
When Kaitlyn wakes up the next morning, she realizes it wasn't in the normal way. She soon finds out she's dead and she's dead-set (pun intended!) for revenge.
The story is absolutely intriguing and interesting, but being independently published, I do believe this book needed to have professional editing done. This is not an insult to authors – every author needs an editor. It can be hard for the reader to stay "in" the book when there are significant grammar and spelling errors to the point of incorrect characters' names being used. I would absolutely read more from this author under these circumstances.
Giveaway
a Rafflecopter giveaway