I received a copy of No Pianos, Pets or Foreigners in exchange for my honest review.
All opinions are, of course, my own. 
Title
No Pianos, Pets or Foreigners: My Life in Japan in the 80s
Author
Joe Palermo grew up in Addison, Illinois. Upon graduation from the University of Illinois at Chicago, he moved to Japan to accept a position with the Japanese government as a Mombusho English Fellow (MEF).
He spent 3 years working for Shimaden, a Japanese manufacturer of industrial temperature controllers and then joined the Nielsen company (formerly A.C.Nielsen) locally in Japan.
His career at Nielsen spanned 25 years in various senior corporate roles focused on global market research, which brought him back to the US.
He worked for 6 years in a global capacity for Information Resources, Inc (IRI) where he established several global services.
He is now semi-retired and lives with his wife in the suburbs of Chicago.
Connect with him on GoodReads.
Book Details
Publication Date: March 16, 2020
Publisher: Self-published
ASIN: B086199F32
Book Description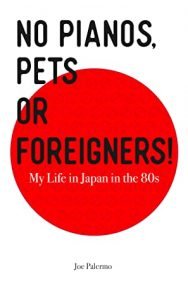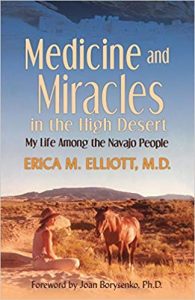 A young Japanese woman was running through Tokyo station screaming "Save me! Save me!" There was a Japanese man chasing her and closing in. He grabbed her wrist and caught her about 10 feet in front of me. The woman was still yelling "Save me! Save Me!" but the Japanese people in the crowded station ignored her, not wanting to get involved.
This is the beginning of just one of the stories from my experience living in Japan in the 1980's, where I had moved right after graduating university. It was still rare to see an American who could speak Japanese fluently. This book guides the reader though my many adventures navigating through Japanese culture while living in the outskirts of Tokyo, as well as Tokyo proper.
My Thoughts & Takeaways
As a traveler and someone who desperately wants to go to Japan, I was instantly intrigued by this book when the author reached out to me for a review. The title was also intriguing for sure. 
This book is 100% a straight to the point memoir and not so much a "this is why you should go to Japan" book. Palermo does a good job of focusing on the people of Japan which is something I feel sometimes gets a bit forgotten. He also does a good job of making Japan as an ex-pat seem exciting while also not romanticizing it. It definitely won't be all rainbows and karaoke. 
I definitely love that Palermo clearly had a love for Japan, the culture, and the language and I'm very impressed with his determination to become fluent in Japanese, not just in one way but in reading, writing, and speaking. I wish I could have a bit of Palermo's determination with that. 
I didn't fall in love with Palermo's writing style (which is why the 3.5 rating) but I will give him some credit that I was still intrigued even without overly descriptive and emotional writing.
The book should be absorbed as multiple stories (or anecdotes or journal entries) as opposed to a chronological memoir. For anyone with a love for travel or a fascination with Japanese culture, this book is definitely worth a read. 
"…that moment, I realized how we are always being observed and what we do can really make an impression on others and how they can perceive us."