I received a copy of Pestilence in exchange for my honest review. All opinions are, of course, my own. I'd like to thank Nicole Pyles and Women on Writing for allowing me to participate in this tour.
Title
Pestilence: Second Son Chronicles Volume 3
Author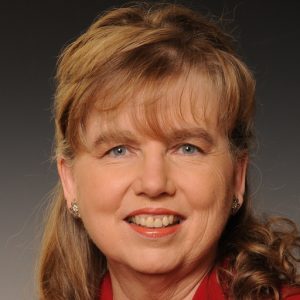 Pamela Taylor brings her love of history to the art of storytelling in the Second Son Chronicles. An avid reader of historical fact and fiction, she finds the past offers rich sources for character, ambiance, and plot that allow readers to escape into a world totally unlike their daily lives. She shares her home with two Corgis who frequently reminder her that a dog walk is the best way to find inspiration for that next chapter.
You can follow her online on her website, Twitter, Instagram, Facebook, and GoodReads.
Publication Date
June 11, 2020
Famous First Words
"As I look at the familiar handwriting, tears well in my eyes, causing the words on the page to blur."
Book Description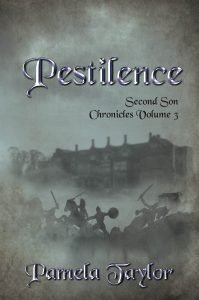 At the dawn of the Renaissance, Alfred – the eponymous second son – must discover the special destiny foreseen for him by his grandfather. Now, the unthinkable has happened: Alfred's brother is king. And it isn't long before everyone's worst fears are realized. Traditional allegiances are shattered under a style of rule unknown since the grand bargain that formed the kingdom was struck over two hundred years ago. These will be the most dangerous years of Alfred's life, forcing him to re-examine his duty to personal honor and to the kingdom, while the threats posed by his brother constantly remind him of his father's final words of advice. What choices will he have to make to try to protect the things he holds most dear?
My Thoughts & Takeaways
I remember growing up, I never loved nor hated history. I knew the importance but I could never remember all the facts and dates and that frustrated me. Over time, though, I started loving history more and more.
With that, I've become more intrigued and start reading more historical fiction. To take an era that is well-known, or well-studied at least, and alter it or give it another storyline is fascinating.
Pestilence is the third novel in the Second Son Chronicles and continues along with the story of Alfred. In this installment, Alfred's brother inherits the crown and becomes king. While Alfred is an honorable man, his brother, John, is only out to help himself at the expense of the kingdom.
Pestilence takes place in an imaginary realm in medieval times complete with kings and their kingdoms, peasants, and lords and ladies, Taylor transports you to a magical kingdom. Exceptional characters, lovely prose, and fantastic worldbuilding are combined into one. As a visual person, I also really loved the hand-drawn map and family tree. I feel the tiniest details like this actually help the reader become more invested in the story. 
Pestilence is very well-written. It's clear that Taylor has a love of history and mythology. This is the third in the Second Son Chronicles. It can be read as a stand-alone book (which I did do just fine), but I actually think someone new to the series should read the first two: Second Son and My Father, My King.
And, get to reading because there's a 4th book coming out that continues Alfred's story! Look for Upon This Throne soon.