This was one of my Book of the Month picks that I chose on a whim and I'm so glad I did. 
Title
The Beauty in Breaking: A Memoir
Author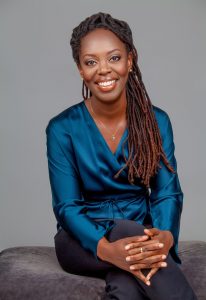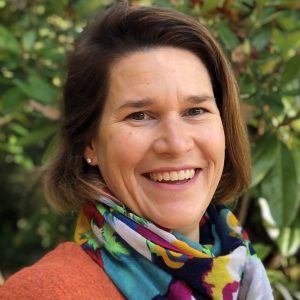 Michele Harper has worked as an emergency room physician for more than a decade at various institutions, including as chief resident at Lincoln Hospital in the South Bronx and in the emergency department at the Veterans Affairs Medical Center in Philadelphia. She is a graduate of Harvard University and the Renaissance School of Medicine at Stony Brook University. The Beauty in Breaking is her first book.
Connect with her on her website, Instagram, Facebook.
Book Details
Publication Date: July 7, 2020
Publisher: Riverhead Books
ISBN: 9780525537380
Famous First Words
"As I cradleed my patient's head in my hands, I looked past the watery wells of his eyes. For a moment, I didn't notice the blood that ran in rivulets across my gloves as it poured from his scalp, or the bits of gray and white brain matter that dotted the sheets."
Book Description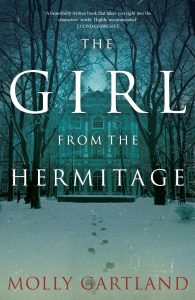 An emergency room physician explores how a life of service to others taught her how to heal herself.
Michele Harper is a female, African American emergency room physician in a profession that is overwhelmingly male and white. Brought up in Washington, DC, in an abusive family, she went to Harvard, where she met her husband. They stayed together through medical school until two months before she was scheduled to join the staff of a hospital in central Philadelphia, when he told her he couldn't move with her. Her marriage at an end, Harper began her new life in a new city, in a new job, as a newly single woman.
In the ensuing years, as Harper learned to become an effective ER physician, bringing insight and empathy to every patient encounter, she came to understand that each of us is broken—physically, emotionally, psychically. How we recognize those breaks, how we try to mend them, and where we go from there are all crucial parts of the healing process.
The Beauty in Breaking is the poignant true story of Harper's journey toward self-healing. Each of the patients Harper writes about taught her something important about recuperation and recovery. How to let go of fear even when the future is murky. How to tell the truth when it's simpler to overlook it. How to understand that compassion isn't the same as justice. As she shines a light on the systemic disenfranchisement of the patients she treats as they struggle to maintain their health and dignity, Harper comes to understand the importance of allowing ourselves to make peace with the past as we draw support from the present. In this hopeful, moving, and beautiful book, she passes along the precious, necessary lessons that she has learned as a daughter, a woman, and a physician.
My Thoughts & Takeaways
This was definitely one of my favorite reads of the year and one of the 5-star reads for the year. This memoir was beautifully written and I often caught myself thinking how can one woman be both a successful doctor and a talented writer – but Michele proves it clearly can be done. 
Not only is this a beautiful story that follows her along her journey and career as an emergency room doctor, but she also touches on several very important and [timely] social issues including healthcare, mental health, domestic violence and abuse, feminism, Black lives in general, class and poverty, patriarchy, and so much more.
Dr. Harper poetically weaves her own personal story, fascinating details in the emergency rooms of America, and larger, big picture messages that everyone needs to hear. 
Favorite Quotes 
"Brokenness can be a remarkable gift. If we allow it, it can expand our space to transform – this potential space that is slight, humble, and unassuming. It may seem counterintuitive to claim the benefits of having been broken, but it is precisely when cracks appear in the bedrock of what we thought we knew that the gravity of what has fallen away becomes evident. When that bedrock is blown up by illness, a death, a breakup, a breakdown of any kind, we get the chance to look beyond the rubble to see a whole new way of life. The landscape that had been previously obscured by the towers of what we thought we knew for sure is suddenly revealed, showing us the limitations of the way things used to be."
"This devastation is a crossroads with a choice; to remain in the ashes or to forge ahead unburdened. Here is the chance to mold into a new nakedness, strengthened by the legacy of resilience to climb over the debris toward a different life."
"It is better to beft with a ghost than a ghoul, so his disappearance from my life was an acceptable outcome."
"The truth was I had never cared about 'marriage.' I was never a girl who thought there was anything special about the title of 'wife.' Both its historical roots (women used as property) and the state of defining legitimate versus illegitimate love to bolster both the patriarchy and the heronormativity on whcih it depends had stained the institution in my eyes."
"There were nights when I was worried about his safety driving while black. But that was during an era in DC when black men of affluence were spared the violence wrought upon poor men of color. Those times have since changed; in this one way, our country has moved closer to class equality."
"Of course, as is the case in adulthood, his trauma is his own responsibility. His actions are his to bear."