Title
The Babysitter: My Summers with a Serial Killer
Book Details
Genre: True Crime/Memoir
Publication Date: March 2, 2021
Length: 352 pages
Publisher: Atria Books
ISBN: 9781982129477
Book Description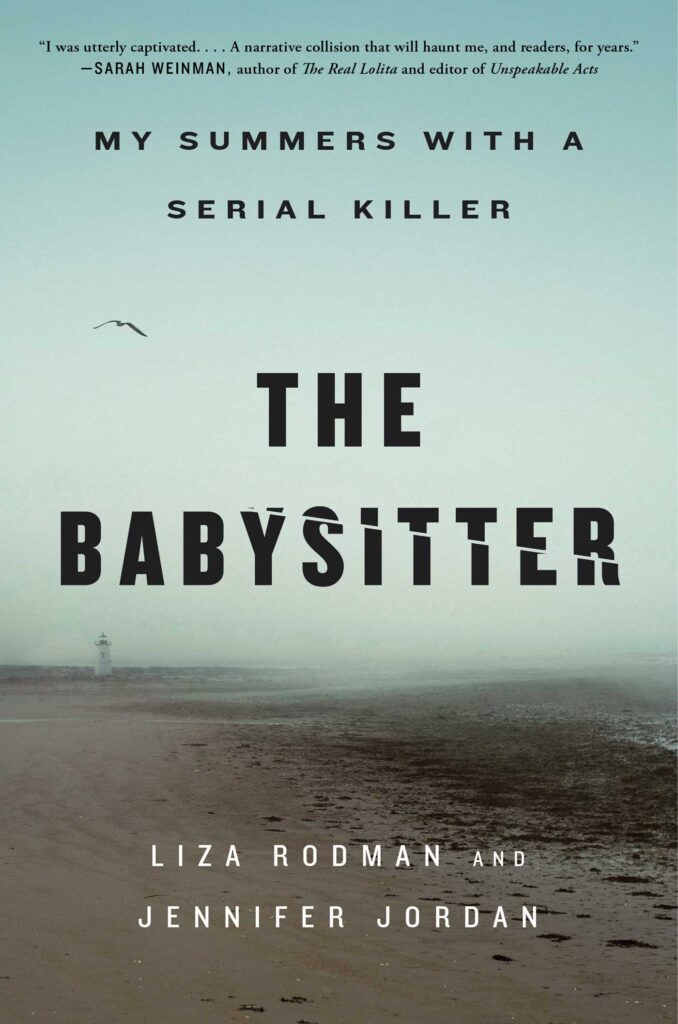 Growing up on Cape Cod in the 1960s, Liza Rodman was a lonely little girl. During the summers, while her mother worked days in a local motel and danced most nights in the Provincetown bars, her babysitter—the kind, handsome handyman at the motel where her mother worked—took her and her sister on adventures in his truck.
But there was one thing she didn't know; their babysitter was a serial killer.
Some of his victims were buried—in pieces—right there, in his garden in the woods. Though Tony Costa's gruesome case made screaming headlines in 1969 and beyond, Liza never made the connection between her friendly babysitter and the infamous killer of numerous women, including four in Massachusetts, until decades later.
Haunted by nightmares and horrified by what she learned, Liza became obsessed with the case. Now, she and co-writer Jennifer Jordan reveal the chilling and unforgettable true story of a charming but brutal psychopath through the eyes of a young girl who once called him her friend.
Authors
Liza Rodman has worked as a tax accountant for nearly thirty years in the Boston area. She began researching this story in 2005 when she realized her personal connection to Tony Costa, the infamous Cape Cod killer. In the years since, she has gathered thousands of documents, testimonies, and interviews, perhaps more than any other investigator or journalist who has looked into this case. She attended UMass/Amherst in the late 1970s, and received her Bachelor of Arts in Creative Writing from Vermont College in 2005. She has been a fellow at the Hambidge Center for the Creative Arts and has participated in the same women's writing group for the last eighteen years. She lives with her husband outside Boston. The Babysitter is her first book.
Follow Liza on her website, Goodreads, Twitter, and Instagram.
Jennifer Jordan is an award-winning author, filmmaker, and screenwriter, with over 35 years of experience as a reporter, journalist, and radio and television producer, working for NPR and PBS in Boston and Salt Lake City, as well as writing for several newspapers and magazines. She has written four books; the first, Savage Summit: The True Stories of the First Five Women on K2 (William Morrow, 2005) was an Editors' Choice in the New York Times Book Review, and became a National Geographic documentary, which she also wrote and produced. Her second book, Last Man on the Mountain: The Life and Death of an American Adventurer on K2 (WW Norton, 2010) tells the story of Dudley Wolfe, the first man to die on the world's second-highest mountain in 1939, whose skeletal remains Jordan found in 2002 while on K2. Both books won the National Outdoor Book Award.
My Thoughts & Takeaways
The Babysitter was just what my true-crime loving heart needed. Told between alternating chapters from Liza's perspective and Tony's happenings, The Babysitter tells the story of Liza's childhood and her summers that were spent with what she later went on to find out were serial killer Tony Costa.
It covers Liza's trauma growing up with a neglectful mother while also covering Tony's trauma growing up. As Liza's mother would leave her and her sister with random people on a frequent basis. One of those people happened to be Tony.
Not only do we learn of these things but we also learn a bit more about life in the 60s, especially on the Cape.
As both a memoir and a true crime, these two genres are molded together pretty seamlessly. I'd recommend to anyone who enjoys both or either!