A Court of Thorns and Roses is a largely successful fantasy series written by Sarah J Maas, also the author of the Throne of Glass series and Crescent City series. If you're new to the series, you may wonder how to read the ACOTAR books in order.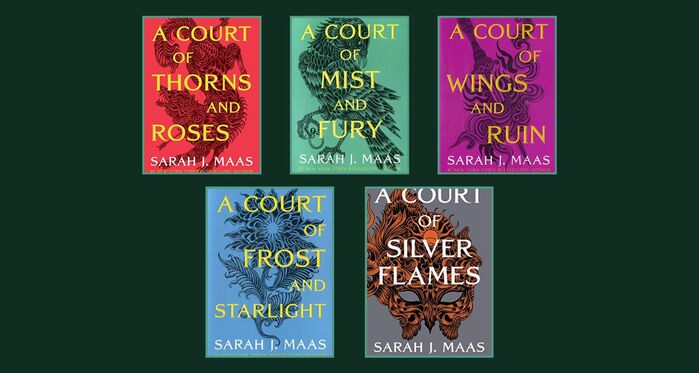 A Court of Thorns and Roses (ACOTAR) is set to become a TV series in the near future. Maas and Ron Moore (creator of Outlander) are set to co-adapt the series for Hulu.
This book series blends romance, adventure, faerie lore, and more into an unforgettable read.
ACOTAR Books In Order
1. A Court of Thorns and Roses
When nineteen-year-old huntress Feyre kills a wolf in the woods, a terrifying creature arrives to demand retribution. Dragged to a treacherous magical land she knows about only from legends, Feyre discovers that her captor is not truly a beast, but one of the lethal, immortal faeries who once ruled her world.
At least, he's not a beast all the time.
As she adapts to her new home, her feelings for the faerie, Tamlin, transform from icy hostility into a fiery passion that burns through every lie she's been told about the beautiful, dangerous world of the Fae. But something is not right in the faerie lands. An ancient, wicked shadow is growing, and Feyre must find a way to stop it or doom Tamlin, and his world, forever.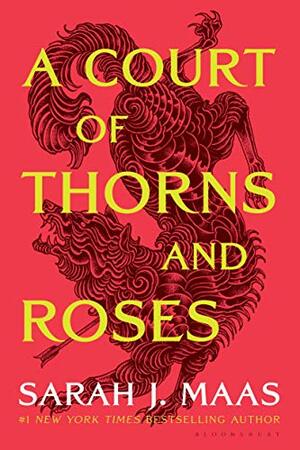 2. A Court of Mist and Fury
Feyre has undergone more trials than one human woman can carry in her heart. Though she's now been granted the powers and lifespan of the High Fae, she is haunted by her time Under the Mountain and the terrible deeds she performed to save the lives of Tamlin and his people.
As her marriage to Tamlin approaches, Feyre's hollowness and nightmares consume her. She finds herself split into two different people: one who upholds her bargain with Rhysand, High Lord of the feared Night Court, and one who lives out her life in the Spring Court with Tamlin. While Feyre navigates a dark web of politics, passion, and dazzling power, a greater evil looms. She might just be the key to stopping it, but only if she can harness her harrowing gifts, heal her fractured soul, and decide how she wishes to shape her future and the future of a world in turmoil.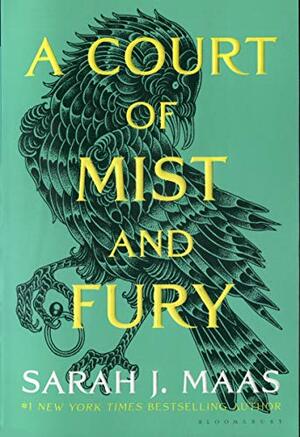 3. A Court of Wings and Ruin
Feyre has returned to the Spring Court, determined to gather information on Tamlin's actions and learn what she can about the invading king threatening to bring her land to its knees. But to do so she must play a deadly game of deceit. One slip could bring doom not only for Feyre but for everything and everyone she holds dear.
As war bears down upon them all, Feyre endeavors to take her place amongst the High Fae of the land, balancing her struggle to master her powers-both magical and political-and her love for her court and family. Amidst these struggles, Feyre and Rhysand must decide whom to trust amongst the cunning and lethal High Lords and hunt for allies in unexpected places.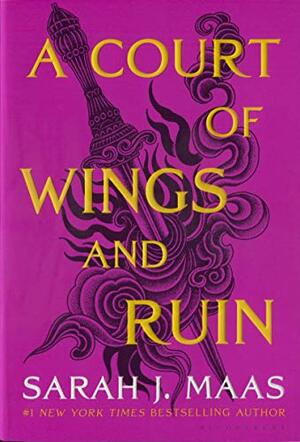 4. A Court of Frost and Starlight
Feyre, Rhysand, and their friends are still busy rebuilding the Night Court and the vastly altered world beyond, recovering from the war that changed everything. But Winter Solstice is finally approaching, and with it, the joy of a hard-earned reprieve.
Yet even the festive atmosphere can't keep the shadows of the past from looming. As Feyre navigates her first Winter Solstice as High Lady, her concern for those dearest to her deepens. They have more wounds than she anticipated-scars that will have a far-reaching impact on the future of their court.
Bridging the events of A Court of Wings and Ruin with the later books in the series, A Court of Frost and Starlight explores the far-reaching effects of a devastating war and the fierce love between friends.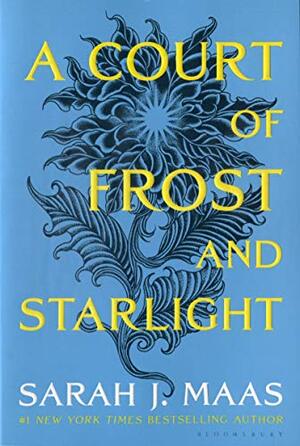 5. A Court of Silver Flames
Nesta Archeron has always been prickly – proud, swift to anger, and slow to forgive. And ever since being forced into the Cauldron and becoming High Fae against her will, she's struggled to find a place for herself within the strange, deadly world she inhabits. Worse, she can't seem to move past the horrors of the war with Hybern and all she lost in it.
The one person who ignites her temper more than any other is Cassian, the battle-scarred warrior whose position in Rhysand and Feyre's Night Court keeps him constantly in Nesta's orbit. But her temper isn't the only thing Cassian ignites. The fire between them is undeniable and only burns hotter as they are forced into close quarters with each other.
Meanwhile, the treacherous human queens who returned to the Continent during the last war have forged a dangerous new alliance, threatening the fragile peace that has settled over the realms. And the key to halting them might very well rely on Cassian and Nesta facing their haunting pasts.
Against the sweeping backdrop of a world seared by war and plagued with uncertainty, Nesta and Cassian battle monsters from within and without as they search for acceptance and healing in each other's arms.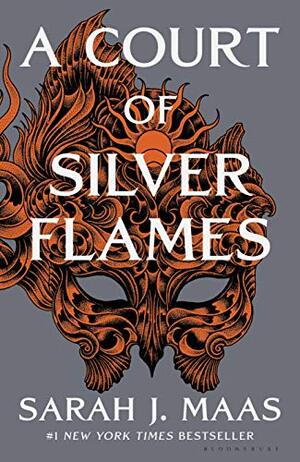 Throne of Glass Series Books In Order