I received a copy in exchange for my honest review. All opinions are, of course, my own.
I'd like to thank Blackthorn Book Tours for including me on this tour.
Title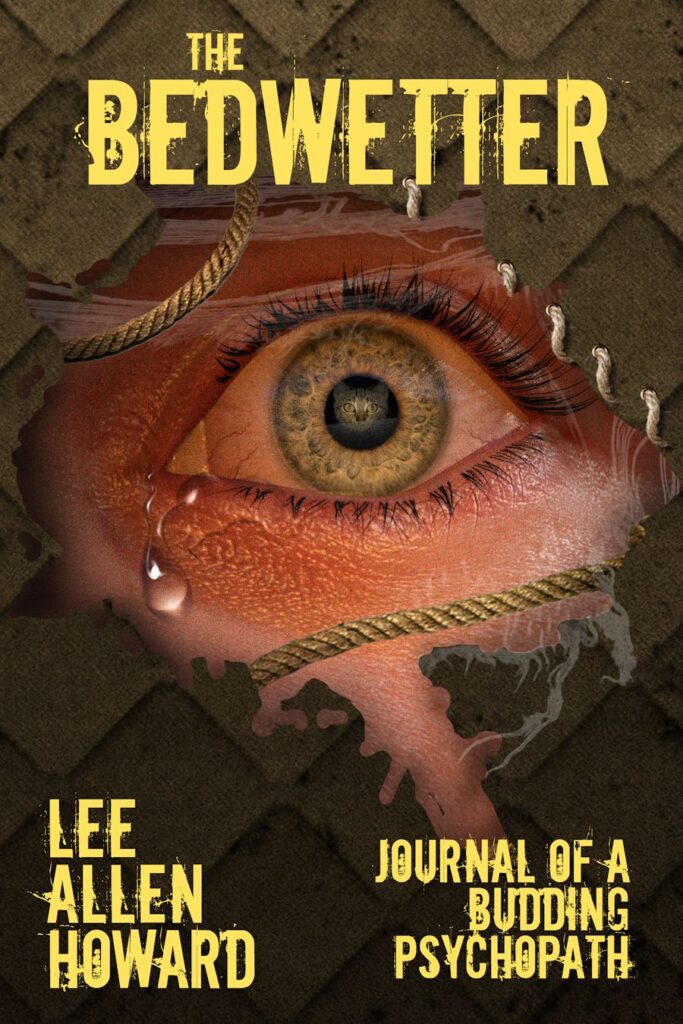 The Bedwetter: Journal of a Budding Psychopath
Book Details
Genre: Horror thriller / Psychological thriller
Publication Date: May 1, 2019
Length: 266 pages
Publisher: Three First Names
ISBN: 978-1733700900
Trigger Warning:
This novel depicts intense violence, hardcore horror, and disturbing psychological terror in the vein of such works as Jack Ketchum's The Girl Next Door, Cormac McCarthy's Child of God, Joyce Carol Oates' Zombie, J. N. Williamson's The Book of Webster's, and Jim Thompson's The Killer Inside Me.
Although The Bedwetter is a fascinating in-depth character study into the mind and actions of a misogynistic and homophobic psychopath, the story events are vicious and brutal, the language coarse, and the approach to their reporting is cold and unflinching. Some scenes depict animal cruelty, which is germane to the behavior of a developing serial killer.
This book is not for the faint of heart or those easily offended by language, sex, or violence. Read at your own risk.
Book Description
Russell Pisarek is twenty-six years old and still wets the bed. He grew up different from other young men because his vicious mother punished him for wetting by shaving his head. When he confided this to his girlfriend Tina, she betrayed him, advertising his problem to all their high school classmates, who turned on him mercilessly. He took out his frustration by skinning neighborhood cats.
Now Russell fantasizes about finding just the right woman—so he can shave her bald. He struggles to overcome his dark tendencies, but when his sister discovers he's wetting again, she puts him in dire straits.
During this time of stress, the mythical Piss Fairy appears in his dreams, and Russell is driven to satisfy his twisted desires with an innocent coworker, who also needs a new roommate.
When Russell's plans go awry, the Piss Fairy commissions him for a much darker task that graduates him from shaving to scalping-and worse.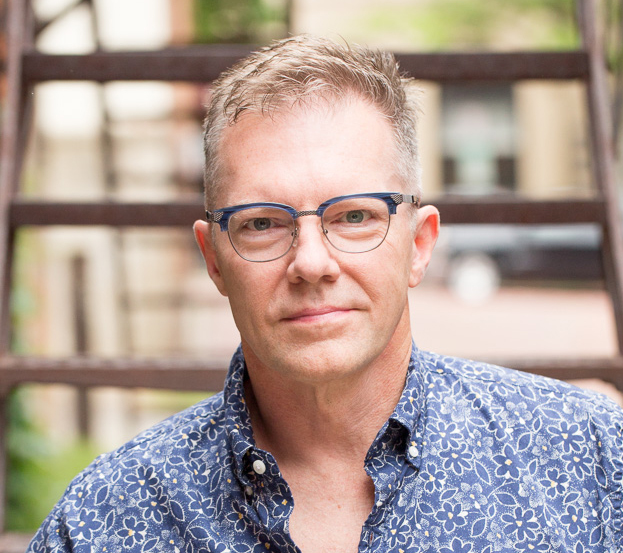 Author
Lee Allen Howard's dark fiction spans the genres of horror, dark fantasy, supernatural crime, and psychological thrillers. Howard earned his BA in English from Indiana University of Pennsylvania and an MA in Writing Popular Fiction from Seton Hill University. He's been a professional writer in the software industry since 1985. Besides editing fiction and non-fiction, Howard serves as a book publishing consultant. Howard is also the founder and editor at Dark Cloud Press, which has published the horror and dark crime anthologies Thou Shalt Not… and Tales of Blood and Squalor. He resides in western New York state with a lot of books.
He blogs about his fiction and fiction writing at https://leeallenhoward.com.
My Thoughts & Takeaways
Russell Pisarek tells his story through this journal so that the world can know his story – his childhood and the abuse and neglect he endured – and how that has shaped him into the psychopath he is today.
With a degree in Psychology (and minors in Sociology and Criminology), I've always had a huge fascination with abnormal psychology, especially why certain individuals do what they do – whether it be something they're born with or they're brought up in a certain environment or both. Additionally, I pretty much survive on true crime. I watch a lot of it, I read a lot of it, I follow current stories and so on.
All that being said, dark stories don't "bother" me. Yes, they're disturbing and disgusting, but it's also interesting to try to "understand." That's exactly what this book does, in a way. It gives a first-hand account – while fictional – of a psychopath. This may be a fictional book but I've read enough real stories to understand how well the author portrayed Russell.
I'd recommend The Bedwetter to anyone who also can stomach, and enjoy as much as possible, dark stories and has a fascination with serial killers or psychopaths.