Title
The Deep
Author
Rivers Solomon writes about life in the margins, where they are much at home. They currently live and write in Cambridge, UK, but they originally hail from the US, where they received their MFA from the Michener Center for Writers and their BA from Stanford University.
Publication Date
November 5, 2019
Why I Picked It Up
During #BlackPublishingPower and #BlackoutBestsellerList week, I purchased two books by Black authors. Since I already read a lot of non-fiction, I wanted to focus on fiction books. I had heard good things about The Deep. Anything to do with the ocean intrigues me and the description was both fascinating and hauntingly beautiful. 
For July, I'm participating in the Four Nations Readathon – a reading challenge inspired by Avatar: The Last Airbender.
It's a very cool, very in-depth challenge. I plan on doing a post at the end of the month, but if you're curious or want to join in, check it out here. 
The first prompt for Water Tribe (my nation) was 'A book with a blue cover' and thus I picked The Deep which was made even more perfect by it being set in the water. 
Famous First Words
"'It was like dreaming,' said Yetu, throat raw. She'd been weeping for days, lost in a remembering of one of the first wajinru."
Book Description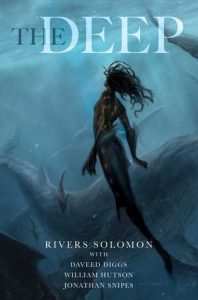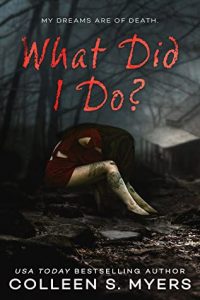 The water-breathing descendants of African slave women tossed overboard have built their own underwater society—and must reclaim the memories of their past to shape their future in this brilliantly imaginative novella inspired by the Hugo Award nominated song "The Deep" from Daveed Diggs' rap group Clipping.
Yetu holds the memories for her people—water-dwelling descendants of pregnant African slave women thrown overboard by slave owners—who live idyllic lives in the deep. Their past, too traumatic to be remembered regularly, is forgotten by everyone, save one—the historian. This demanding role has been bestowed on Yetu.
Yetu remembers for everyone, and the memories, painful and wonderful, traumatic and terrible and miraculous, are destroying her. And so, she flees to the surface, escaping the memories, the expectations, and the responsibilities—and discovers a world her people left behind long ago.
Yetu will learn more than she ever expected to about her own past—and about the future of her people. If they are all to survive, they'll need to reclaim the memories, reclaim their identity—and own who they really are.
Inspired by a song produced by the rap group Clipping for the This American Life episode "We Are In The Future," The Deep is vividly original and uniquely affecting.
My Thoughts & Takeaways
Water dwelling creatures (aka badass merpeople) that are descendants of African slave women who were thrown overboard on the ocean crossing to America. 
Tell me that's not one of the most powerful premises to a story ever.
The Deep is not only written very well, but it's done in such a poetic way that felt effortless. 
This novella was inspired by the song "The Deep" by Daveed Diggs's rap group Clipping. I thought it was so wonderful how this novella and that song and all of the creators came together to make something so impactful. 
Yetu is the historian of her people. This role is bestowed on one to harbor all of the memories whether painful or amazing. One time a year, the historian grants the rest of their people the memories during the remembering.
Problem is, this overwhelming responsibility is killing her. She flees to save herself, leaving the rest of them stuck in the remembering. 
By fleeing and meeting two-legged people, Yetu learns more about her past and her future, how to reclaim both her identity and theirs. 
Do not sleep on this! And, it's a very short read (less than 200 pages) and easily read in one sitting. And, don't forget to read the afterword as it explains so much about the underlying story. 
Also, without giving away too much, the inclusion of LGBTQ+ and, of course, BIPOC is always a plus.