I received a copy of The Merry Month of Murder in exchange for my honest review.
All opinions are, of course, my own.
Title
The Merry Month of Murder (The Fyttleton Mysteries #2)
Author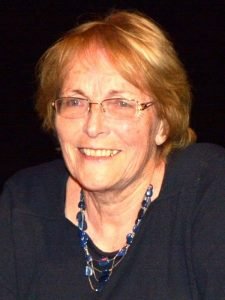 Nicola Slade is an award-winning, bestselling author of historical and contemporary mysteries and romantic fiction, all set in and around Winchester and Romsey in Hampshire–which is where she lives. The House at Ladywell–a contemporary romance novel with historical echoes–won the International Chatelaine Grand Prize for Romantic Fiction at the CIBA awards in April 2019.
She is the author of the mid-Victorian Charlotte Richmond mysteries and the contemporary Harriet Quigley mysteries. The Convalescent Corpse, published November 2018, an Amazon best-seller, the first in a new series, The Fyttleton Mysteries, set in 1918.
Connect with her on her website, her blog, Facebook, and, Twitter.
Book Details
Publication Date: September 10, 2020
Publisher: Darkstroke / Crooked Cat
ISBN: B08D6S6892
Famous First Words
"It was teatime on Tuesday, and nobody had died yet. Nor had anyone risen from a watery grave or descended into the muddy ditch that was grandly known as the ha-ha. This was an improvemnt on the events of last month."
Book Description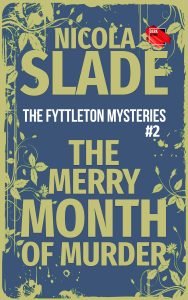 It was teatime on Tuesday, and nobody had died yet…
May 1918
In a world where the men are at war and the women keep the home fires burning, Christabel Fyttletonis faced with domestic crises involving lodgers, rationing, maypole dancers, and KaiserBill (don't ask!)–as well as her most daunting challenge ever. Not only that! There's a sudden death–again–as though she hasn't enough to cope with already.
But is it murder, misadventure, or merely misfortune?