I'd like to thank Xpresso Book Tours for including me on this tour.
All opinions are, of course, my own.

Title
What Big Teeth
Book Details
Genre: Young Adult, Fantasy, Gothic
Publication Date: February 2, 2021
Length: 226 pages
Publisher: Farrar Straus and Giroux (BYR)
ISBN: 9780374314309
Book Description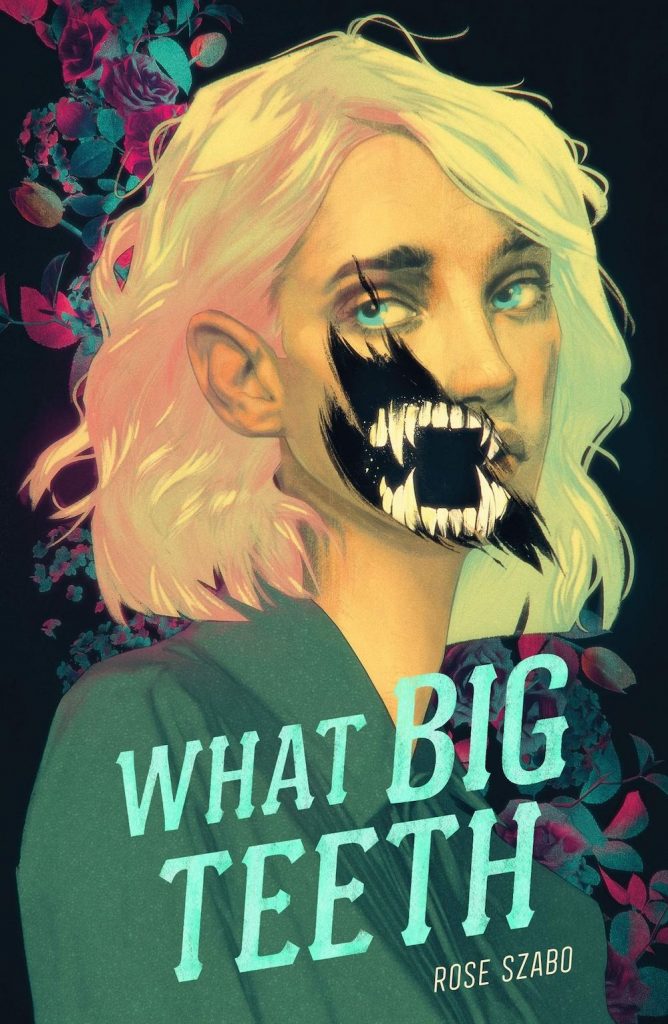 Rose Szabo's thrilling debut What Big Teeth is a dark, gothic fantasy YA novel about a teen girl who returns home to her strange, wild family after years of estrangement, perfect for fans of Wilder Girls.

Eleanor Zarrin has been estranged from her wild family for years. When she flees boarding school after a horrifying incident, she goes to the only place she thinks is safe: the home she left behind. But when she gets there, she struggles to fit in with her monstrous relatives, who prowl the woods around the family estate and read fortunes in the guts of birds.

Eleanor finds herself desperately trying to hold the family together. In order to save them, all Eleanor must learn to embrace her family of monsters and tame the darkness inside her.

Exquisitely terrifying, beautiful, and strange, this fierce paranormal fantasy will sink its teeth into you and never let go.
Author
Rose Szabo is a nonbinary writer from Richmond, VA, where they live with an assortment of people and animals and teach writing at VCU. They have an MA in English from the University of Maine and an MFA in creative writing from VCU. Their work has been published in See the Elephant and Quaint magazines. What Big Teeth is their first novel.
You can follow them on their website, Instagram, and Twitter. 
My Thoughts & Takeaways
What Big Teeth by Rose Szabo was on my radar after seeing this incredibly beautiful cover and I'm happy to say that you can judge a book by its cover in this case.
This story is bizarre, unique, and entrancing!
I'm a huge fan of horror, gothic, dark stuff so I wouldn't say it scared me, but it certainly engrossed me.
The story is based around our MC, Eleanor, who was sent to Saint Brigid Boarding School by her Grandma Persephone (yes, to that name!) and she hasn't heard from her family and vice versa for years. She has been bullied endlessly and one day she decides enough is enough and she ends up making a terrible mistake and runs away from the school. With nowhere else to go, she ends up back at home where she is less than greeted with a family that is creepier and less endearing than the Addams family.
I won't even get into all the details because each one of them is complex, weird, awkward, dysfunctional, and could probably have their own book.
I'm not going to get into much more about the plot either as I don't want to give anything away because part of the experience is the twists and turns and unexpected terrifying things lurking around each corner.
The book had my attention from the beginning, but I think I can honestly say, it just kept getting better!
I found Szabo's writing to be enthralling and perfectly dark in all the right ways. I think this was a fantastic debut novel and I can't wait to see what else they publish in the future.
a Rafflecopter giveaway