What does every coffee and tea lover need? More designer mugs. 
Their collection of super cute mugs is probably larger than you could ever dream, but each of these unique coffee mugs may be just what they need. Plus, a mug is almost necessary for every situation: ceramic mugs for hot coffee and tea, glass mugs for cooler drinks, and camping mugs for every adventure. And, trust us, a true mug lover will say they can never have too many!
Who knows? Maybe there's a cute coffee mug on this list for you.
20 Designer Mugs
1. Coffee, Books, & Existential Dread Mug
Add this designer mug to the list for the quirky book lover in your life. They're probably escaping existential dread by drinking coffee or reading a book, anyways. Help them wonder about the meaning of life with this fun literary mug.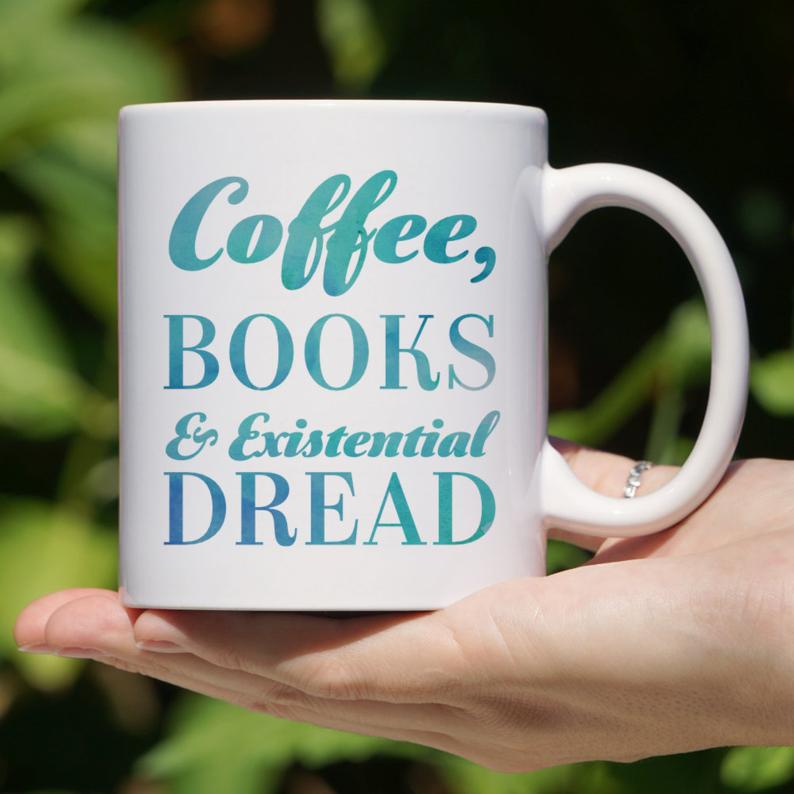 2. Schitt's Creek Rosebud Motel Mug
Pretend they've had the same dreadful stay as the Rose family with their own Rosebud Motel mug. They can give the same raving review as Moira, complete with the intimidating woman at the front desk in scary-looking attire.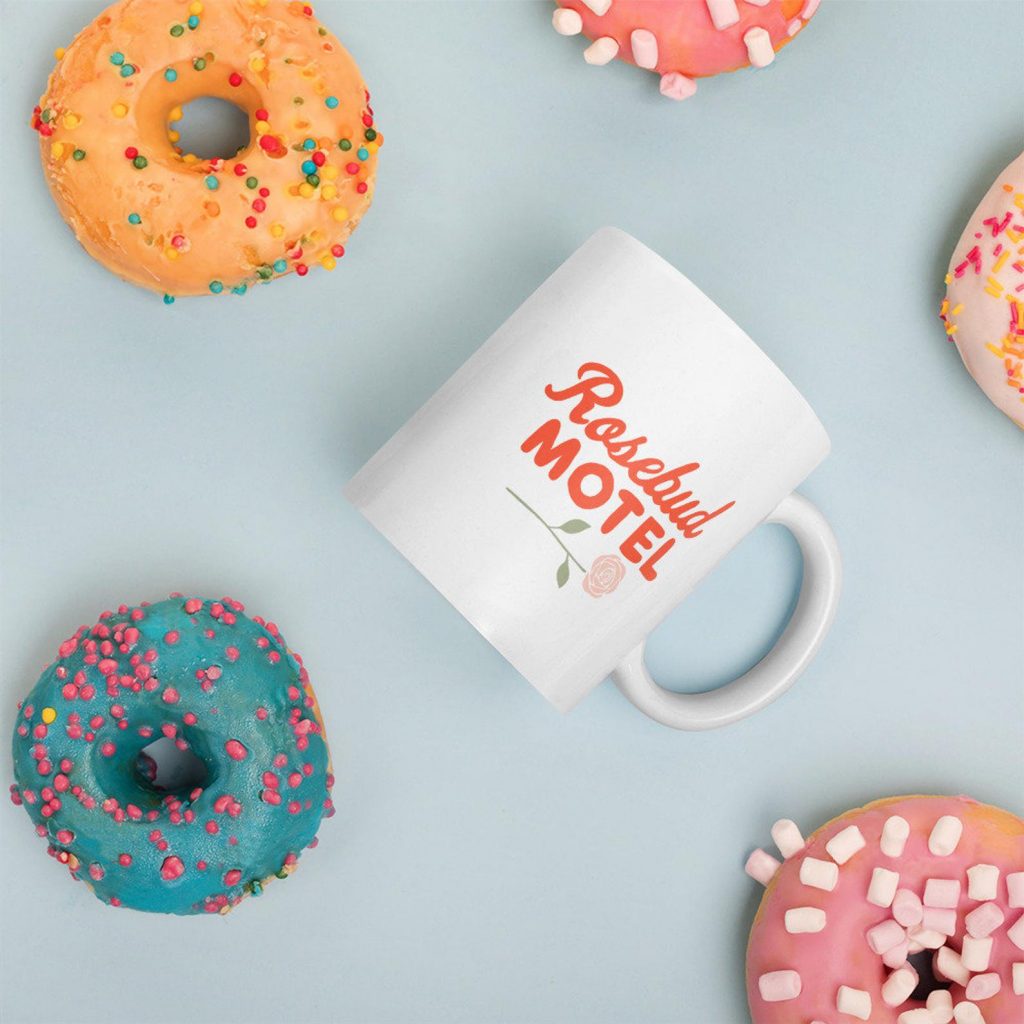 3. Designer Mug for the Bibliophiles
Are you looking to give a gift to a friend who would rather spend every day lost in a novel than out in the real world? This mug is for them as they seep into a cozy spot to read with coffee or tea in hand.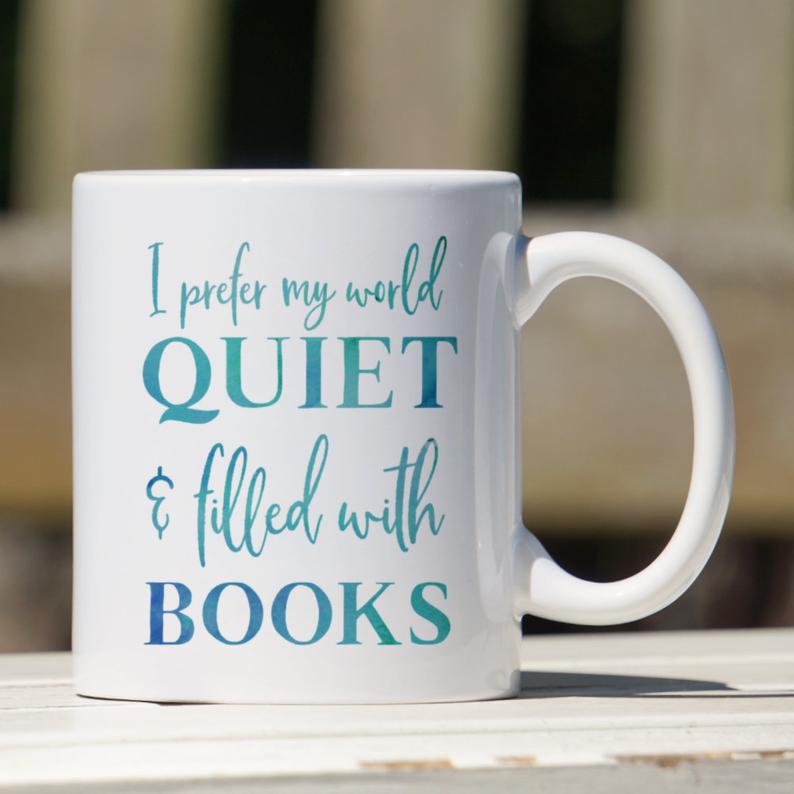 4. Plant Lady Mug
We all have a plant lady in our life— and this is the perfect mug for them. Produced to look just like a Terra Cotta Planter, they'll be bragging about this mug to their plants for yearrsss.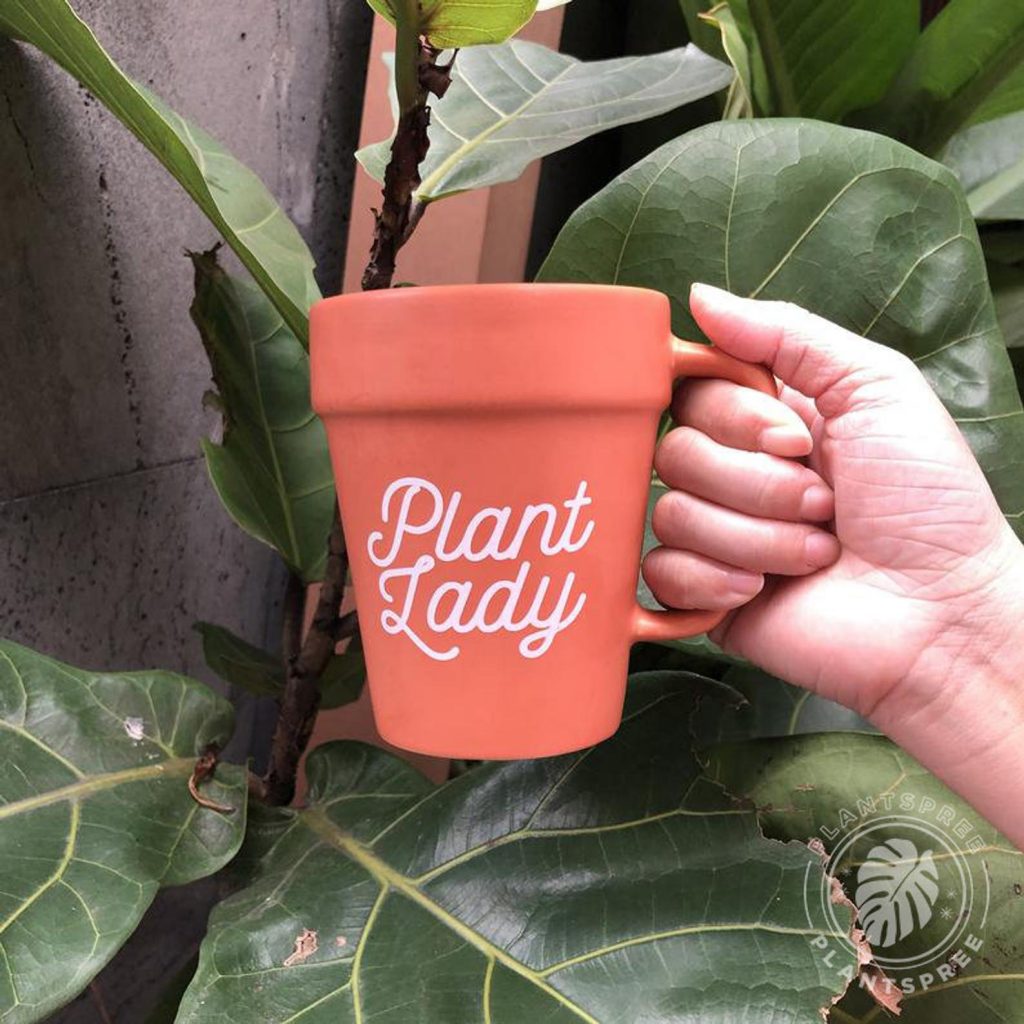 5. Gilmore Girls Luke's Diner Coffee Mug
Take them to Stars Hollow for breakfast (or lunch or dinner- no time is a wrong time for tea or coffee) according to the Gilmore Girls.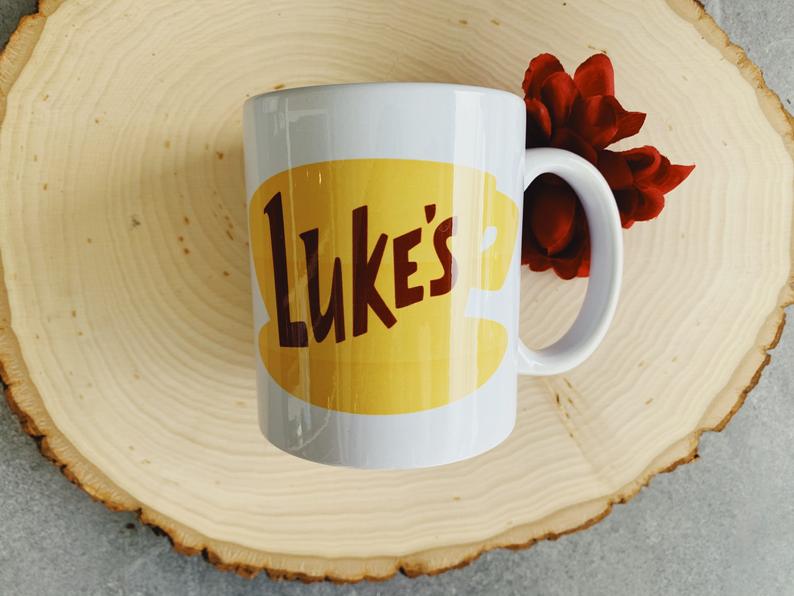 6. Coffee Like a Gilmore Mug
It's no secret that Lorelai and Rory are coffee connoisseurs, and the Gilmore Girls lover in your life will fit right in with this mug.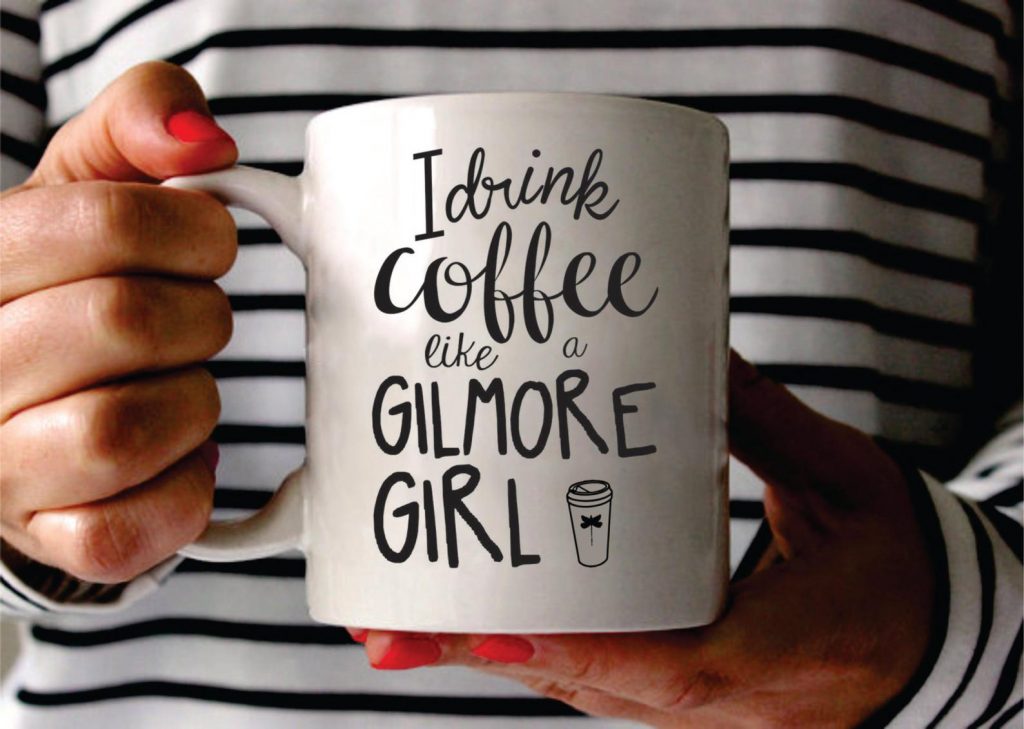 7. Hippo Mug
Someone on your list wants a hippopotamus for Christmas, and only a hippopotamus will do? This mug is perfect and so festive!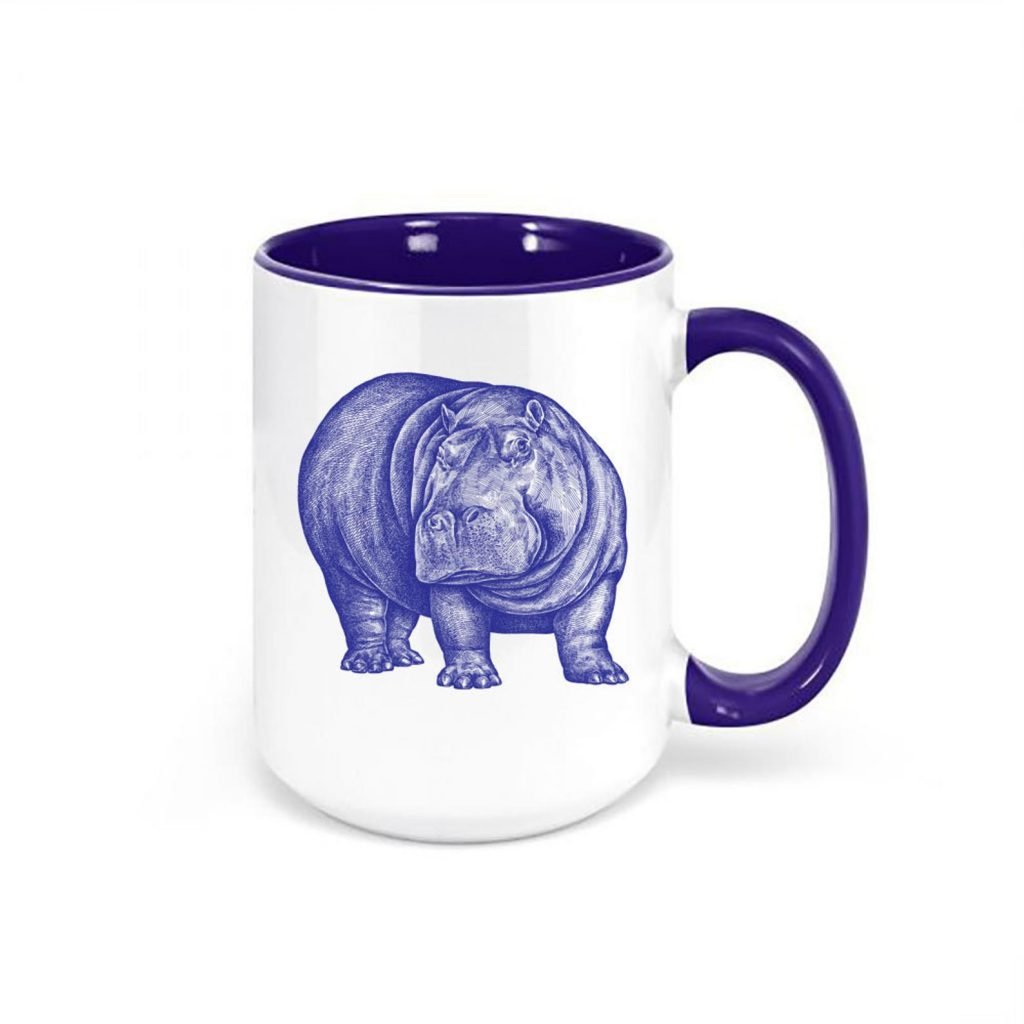 8. Alphabet of Snacking Animals Mug
What's better than one mug? 26—one for each letter of the alphabet. While you may not be able to afford all of Pancake-eating Panda's friends, your recipient will have a start to their Alphabet mug collection.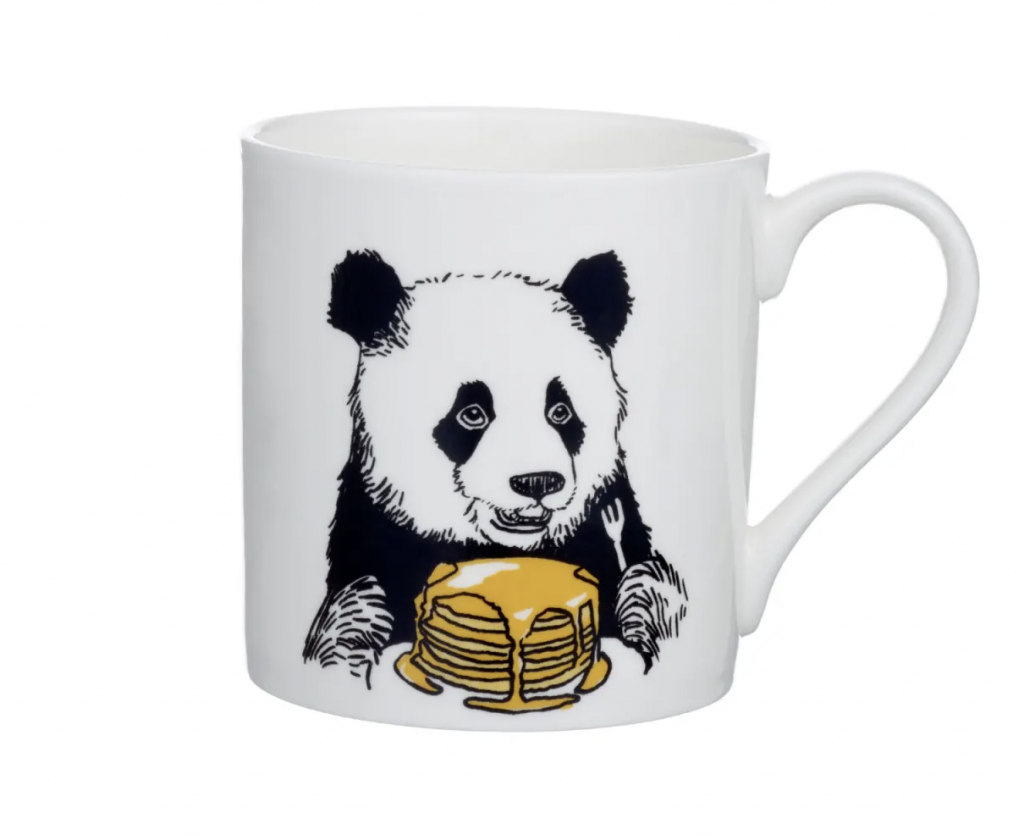 9. YETI Rambler Mug
There's no better gift than an insulated mug for the outdoors lover in your life. Help them keep their cold drinks cold and hot drinks hot.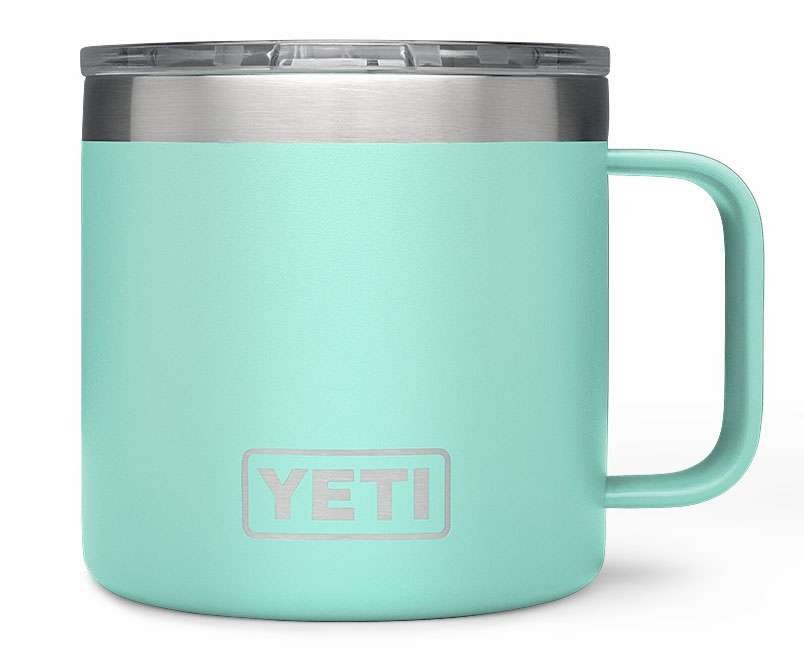 10. Starbucks 'Been There' Mugs
There's something so cool about a mug from a place you or your coffee-lover love. Pick out the perfect city in the Starbucks Been There mugs collection.
11. Tin Camping Mug
A durable tin camping mug is another perfect gift for the outdoors lover in your life. Tin mugs are durable, and you can throw in a carabiner to help strap it to their backpack on the go.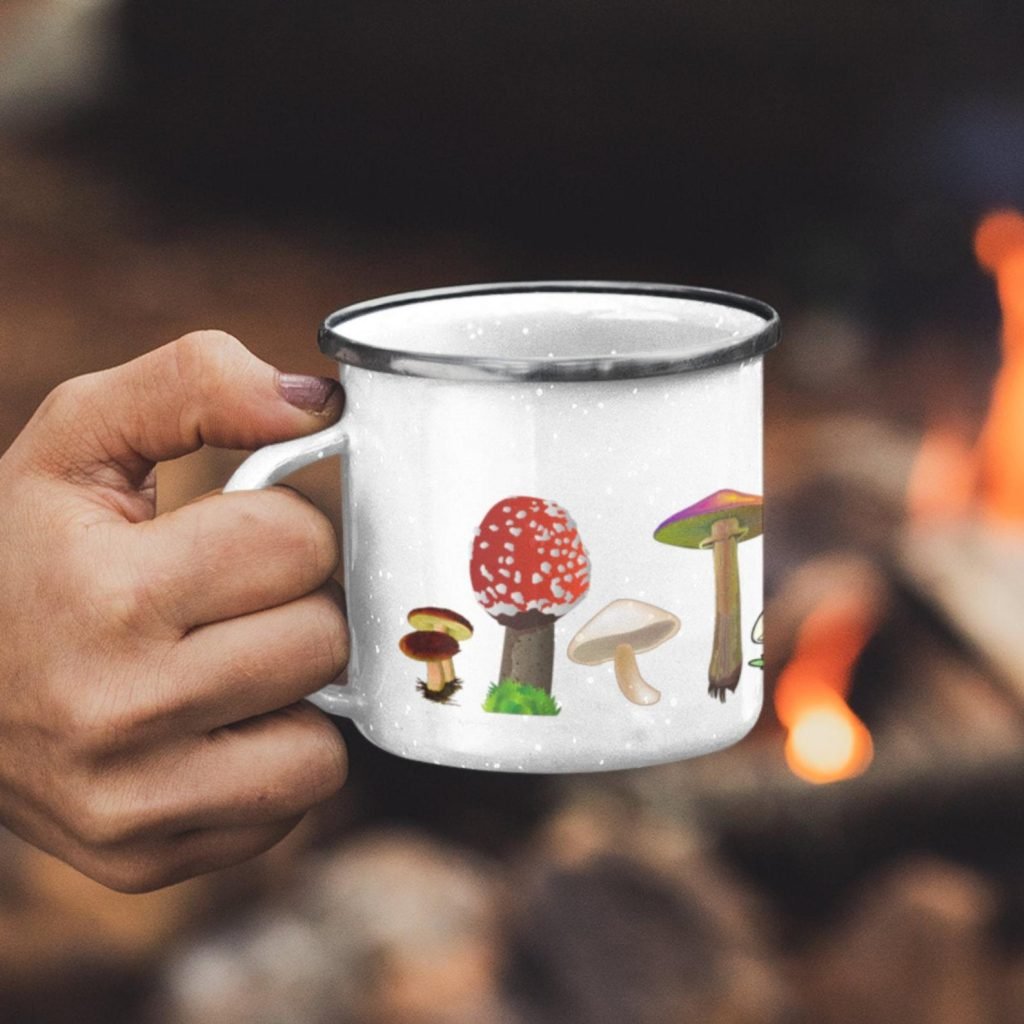 12. My "Magic" Mugs
These high fire, stoneware clay and celadon glaze designer mugs are a beautiful gift for the coffee and tea lovers that also believe in a little bit of magic. Choose from a mermaid, narwhal, fairy or unicorn design.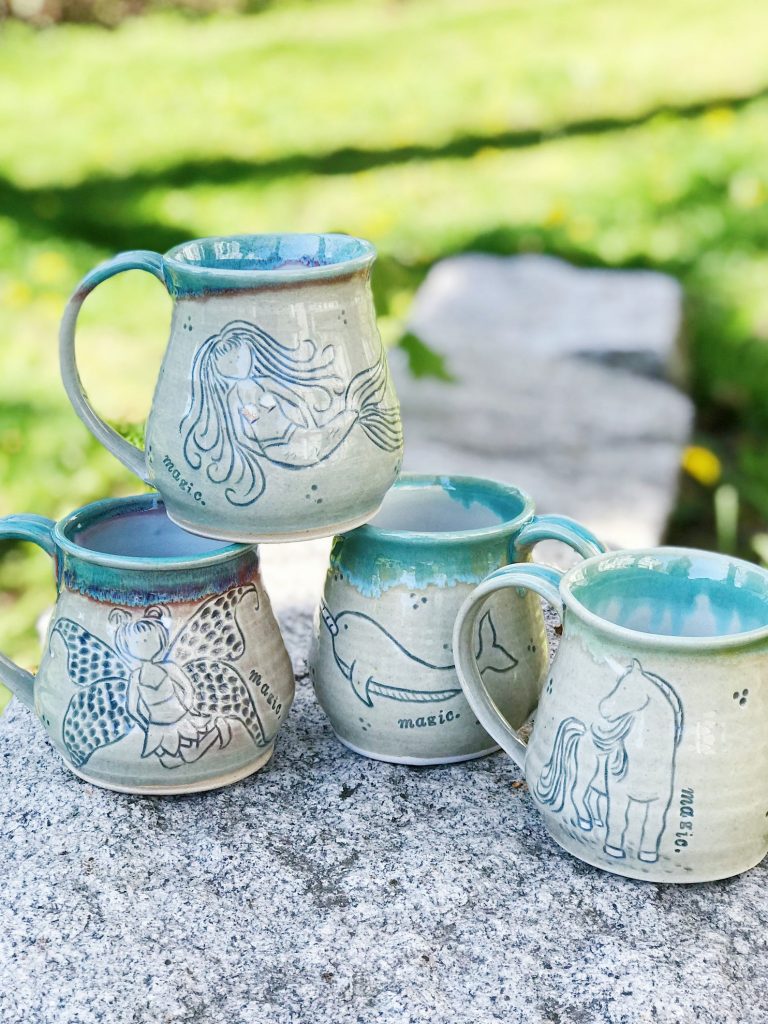 13. Tiled Margaret Monogram mug
Gift a personalized mug with these tiled mugs from Anthropologie. The series is inspired by French bistro tile work and is absolutely dreamy.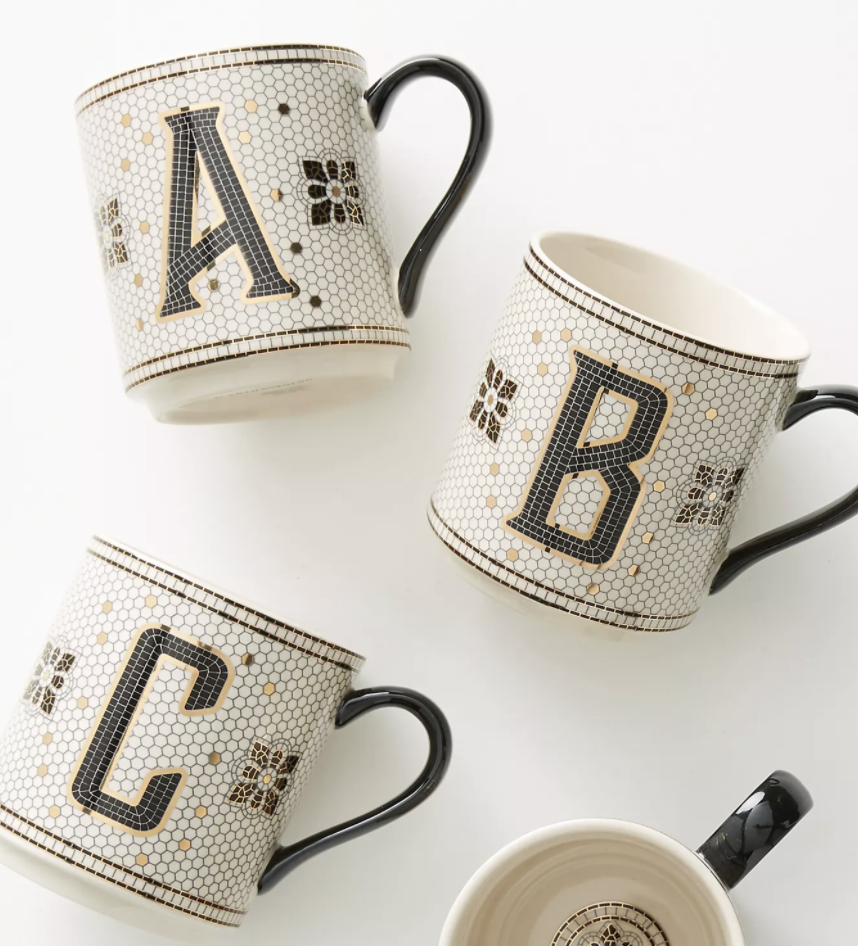 14. Dolly Parton Morning Ambition mug
Help them tumble out of bed and stumble to the kitchen to pour a cup of ambition with this Dolly-inspired mug. Once they've poured their drink, they can yawn and stretch and try to come to life.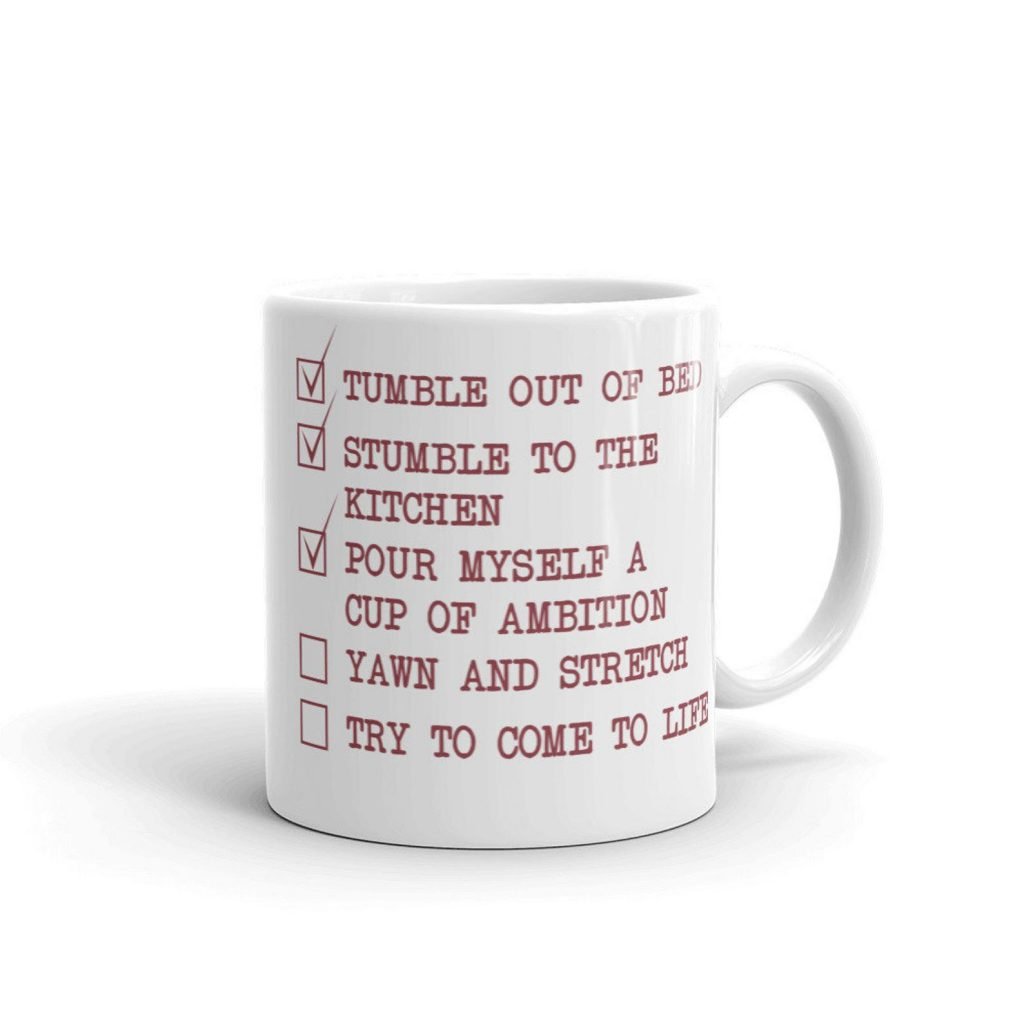 15. Avoids People Mug
If your loved one wears black, loves coffee and avoids people, this mug was made for them. It's also uniquely designed on a clear glass mug so they can admire just how good their coffee looks too.
16. The Shire Coffee Mug
If they're obsessed with The Lord of the Rings, this is the mug for them! It's super cute design features detailed vines and blooms, and is a small 10 ounces— perfect for any outdoor adventure! And, they can use for second breakfast!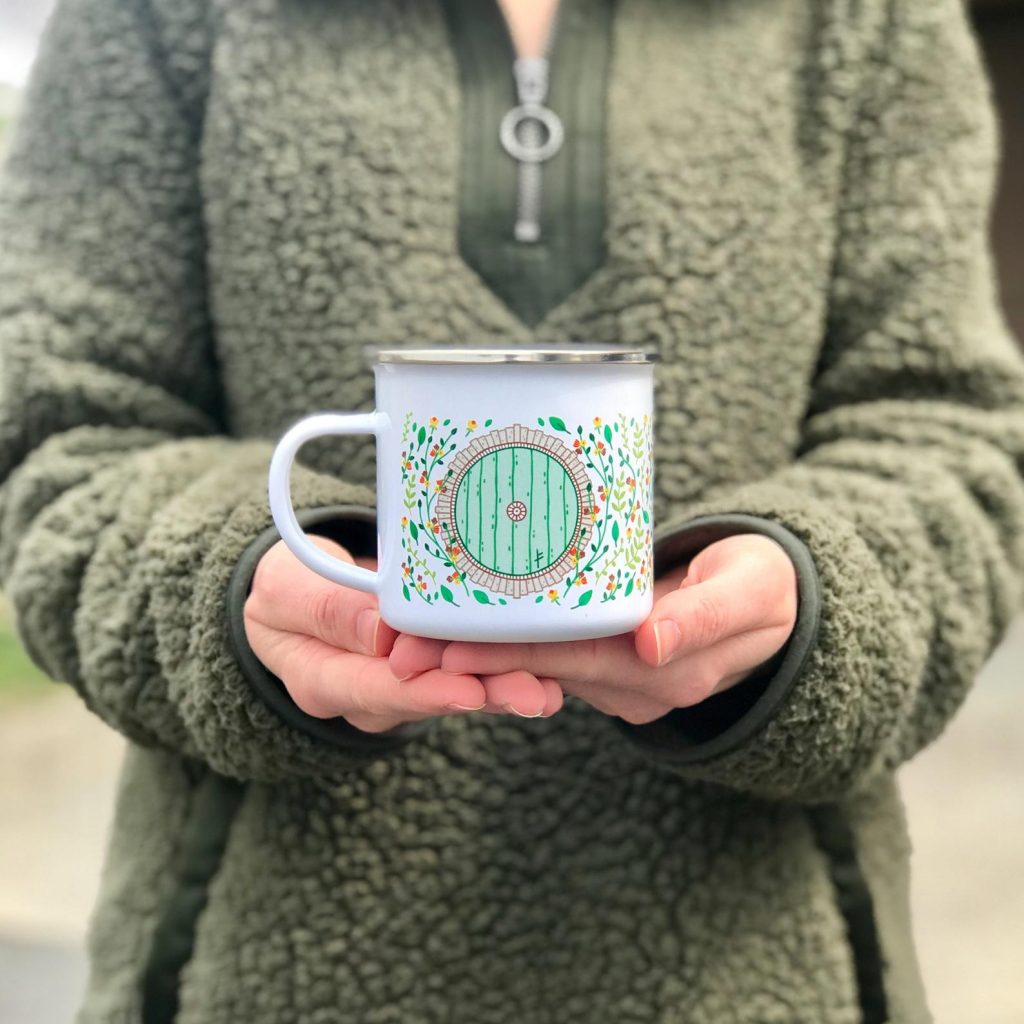 17. Harry Potter Herbology mug
Herbology is definitely a class that should be taught in the muggle world. Help them brush up on Hogwarts Herbology with the infographic on this mug.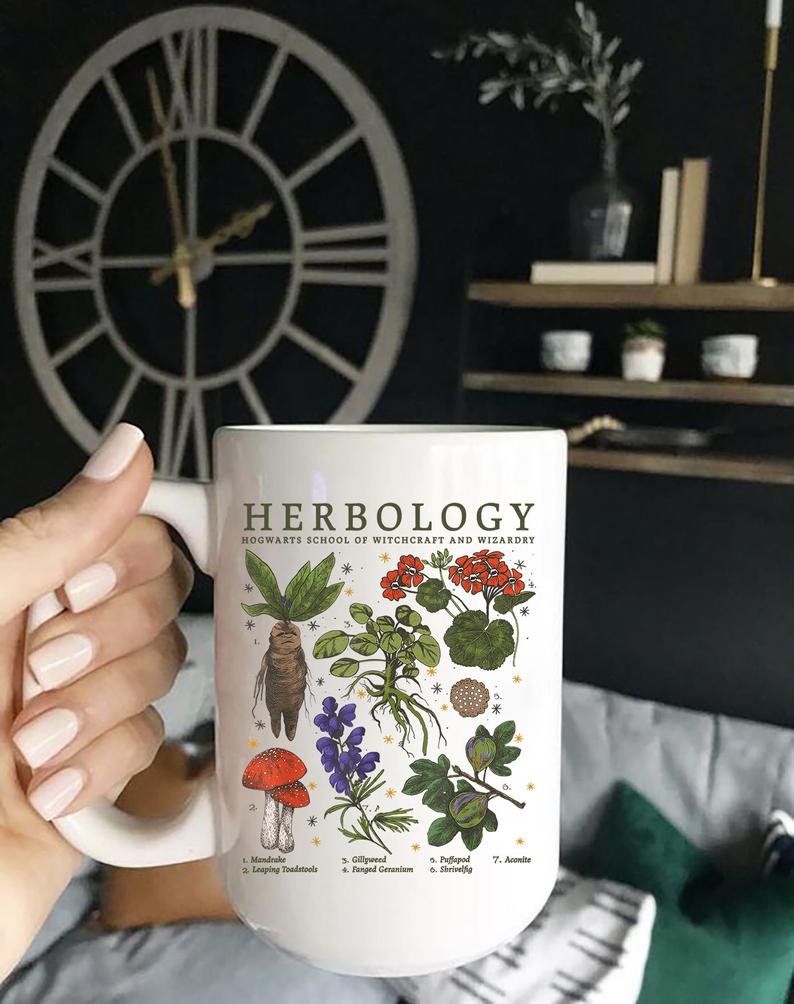 18. Places We Love Mugs
These mugs will help your recipient remember a place they love. Each mug once has a design on the exterior and a matching map to that place inside. And, even better, 10% of profits go toward National Park Conservation & Education.
19. Fringe Studio Pet mugs
Every pet-enthusiast will love these designer mugs. From simple pups and cats to more elaborate designs like "I'm sorry I was late, I was petting my dog" and the "kit-tea mug" you can't go wrong.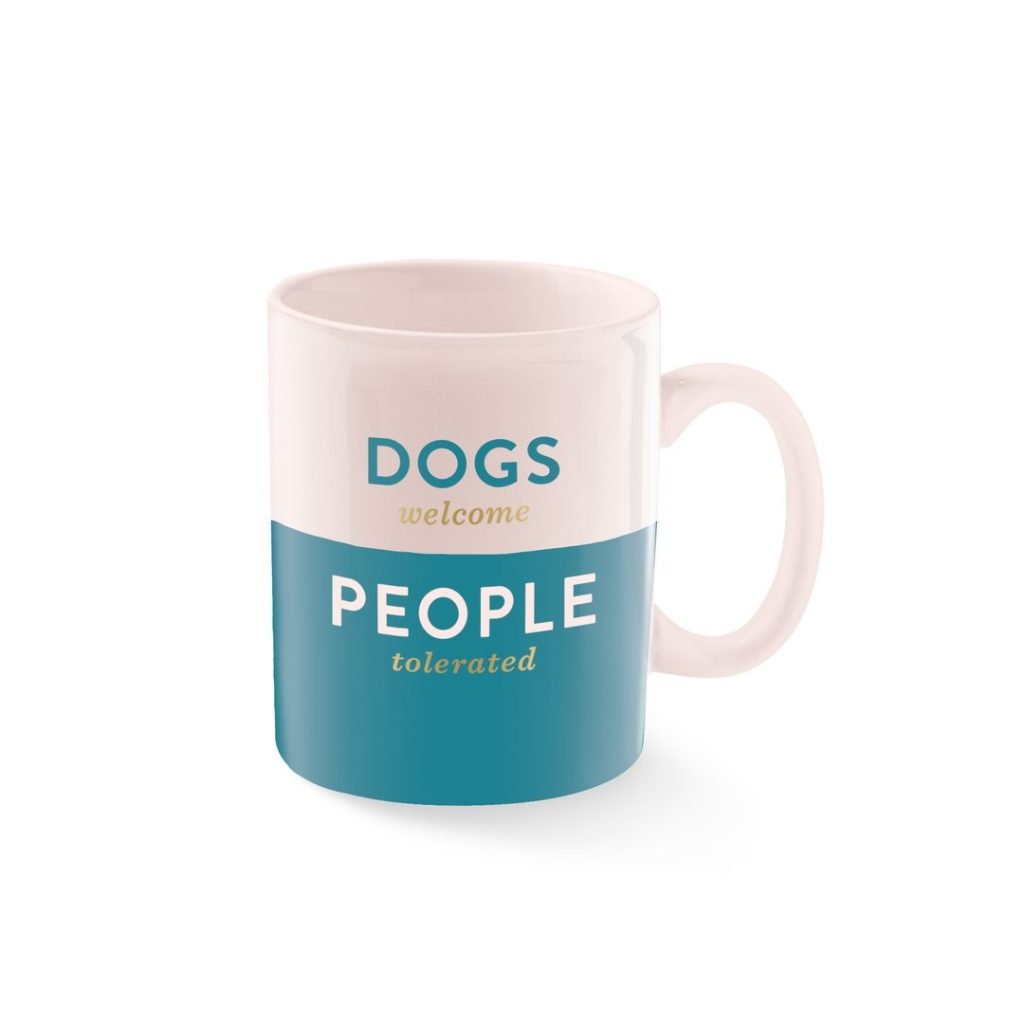 20. You're Too Close to Me Mug
Help them send a not-so subtle message with this mug. Let's face it: you probably shouldn't get too close if they haven't finished the coffee in the mug yet.