I received a copy in exchange for my honest review. All opinions are, of course, my own.
I'd like to thank Rachel's Random Resources for including me on this tour.
Title
Down the Tubes
Book Details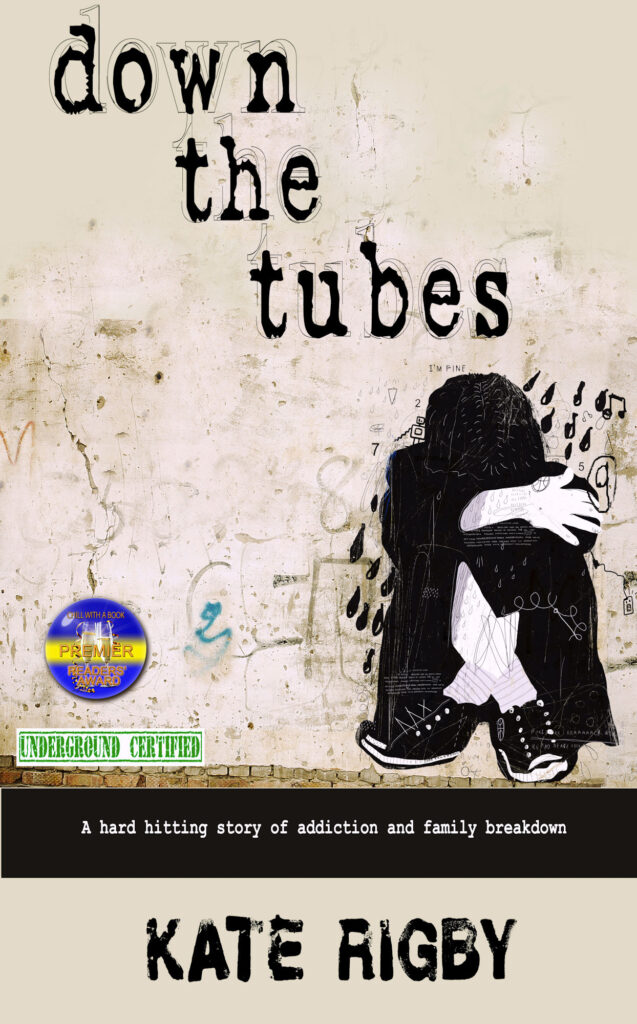 Genre: Literary Fiction
Publication Date: May 27, 2015
Length: 157 pages
Publisher: CreateSpace Independent Publishing Platform
ISBN: 9781495422492
CW: drug use, abuse
Book Description
It's the late 1980s and mother of four, Cheryl West, lands herself a job at a drugs project in London. But memories of her old life are never far away, especially when her surly daughter, Elaine, makes her unwelcome visits.
Meanwhile, Cheryl's estranged son, Michael – aka Dodo – is ironically having his life destroyed by drug addiction in his attempt to avoid painful memories of abuse. He goes from one chaotic situation to another, ending up on the streets and reaching rock bottom, until he is referred to a drug rehabilitation centre in rural Hampshire.
The lives of mother and son nearly coincide, as Cheryl uncovers some dark family secrets. They're each on a journey, but can there be reconciliation as well as rehabilitation?
Author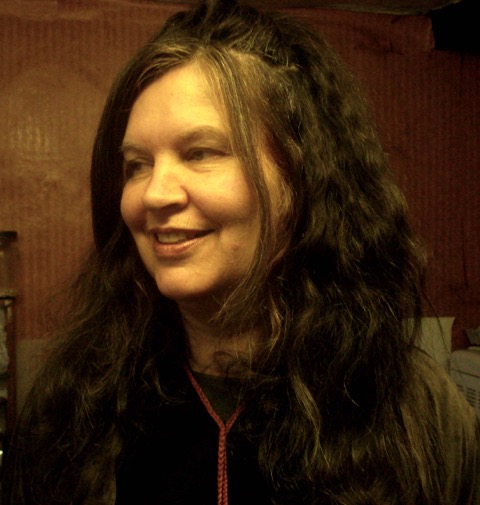 Kate Rigby was born near Liverpool and now lives in the south west of England. She's been writing for over forty years. She has been traditionally published, small press published and indie published.
She realized her unhip credentials were mounting so she decided to write about it. Little Guide to Unhip was first published in 2010 and has since been updated.
However, she's not completely unhip. Her punk novel, Fall Of The Flamingo Circus was published by Allison & Busby (1990) and by Villard (American hardback 1990). Skrev Press published her novels Seaview Terrace (2003) Sucka! (2004) and Break Point (2006) and other shorter work appeared in Skrev's avant garde magazine during the noughties.
Thalidomide Kid was published by Bewrite Books (2007).
Her novel Savage To Savvy was an Amazon Breakthrough Novel Award (ABNA) Quarter-Finalist in 2012.
Other novels of hers have received various Independent Author Awards, including Awesome Indie Awards and Chill With A Book Readers Awards.
She has had other short stories published and shortlisted including Hard Workers, published in three different publications.
A shortened version of her blog as a tribute to David Bowie after his death was included in the book: 'David Bowie: I Was There' (Red Planet Books 2017)
She also writes poetry and is currently co-editing an anthology for other poets with disabilities and long term health problems.
She also received a Southern Arts bursary for her novel Where A Shadow Played (now re-Kindled as Did You Whisper Back?).
She has re-Kindled her backlist and is gradually getting her titles (back) into paperback.
 More information can be found at her website and her blog.
Follow Kate on Facebook, Twitter, and Goodreads.
My Thoughts & Takeaways
Not entirely sure what this says about me but this is my favorite type of book – difficult to read, but powerful. I'm a glutton for punishment, I suppose.
Down the Tubes is a well-written story about two people. Cheryl has practically turned her back on her four children while pursuing a career in drug rehabilitation. Michael, her son, ran away from home at sixteen. The plot weaves the their two stories together.
Michael suffered abuse at the hand of his father and you can't help but be in his corner and hoping he'll get it together. Cheryl is not the most likable – reminded me a bit of the mom in We Need To Talk About Kevin.
Rigby accomplishes creating characters with painful realism.