Title
Stay Awake
Book Details
Genre: Thriller
Publication Date: August 9, 2022
Length: 352 pages
Publisher: St Martin's Press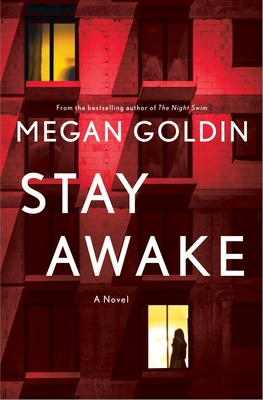 Book Description
Liv Reese wakes up in the back of a taxi with no idea where she is or how she got there. When she's dropped off at the door of her brownstone, a stranger answers―a stranger who now lives in her apartment and forces her out in the cold. She reaches for her phone to call for help, only to discover it's missing, and in its place is a bloodstained knife. That's when she sees that her hands are covered in black pen, scribbled messages like graffiti on her skin: STAY AWAKE.
Two years ago, Liv was living with her best friend, dating a new man, and thriving as a successful writer for a trendy magazine. Now, she's lost and disoriented in a New York City that looks nothing like what she remembers. Catching a glimpse of the local news, she's horrified to see reports of a crime scene where the victim's blood has been used to scrawl a message across a window, the same message that's inked on her hands. What did she do last night? And why does she remember nothing from the past two years? Liv finds herself on the run for a crime she doesn't remember committing as she tries to piece together the fragments of her life. But there's someone who does know exactly what she did, and they'll do anything to make her forget―permanently.
In the vein of SJ Watson's Before I Go to Sleep and Christopher Nolan's cult classic Memento, Megan Goldin's Stay Awake is an electrifying novel that plays with memory and murder.
Author
Megan Goldin is the bestselling author of "The Escape Room", praised by Lee Child as "one of my favorite books of the year", as well as "The Girl In Kellers Way", a critically-acclaimed domestic noir thriller nominated for Australia's leading crime fiction awards. Megan worked as a journalist for Reuters, the Australian ABC, and Yahoo! News before writing her debut psychological thriller The Girl In Kellers Way.
My Thoughts & Takeaways
Stay Awake by Megan Goldin is 50 First Dates meets Memento but in book form. This was a really good thriller that I stayed up late to read. With dual timelines, the pace never slows down in this book.
This is my second Megan Goldin ever, and of the year. The Night Swim put this book on my radar and Stay Awake is going to make any Megan Goldin book an automatic must-read.