So you've just finished Sarah J. Maas's A Court of Thorns And Roses series and you're looking to fill that hole in your life. These books like ACOTAR should hopefully help you get out of your reading slump!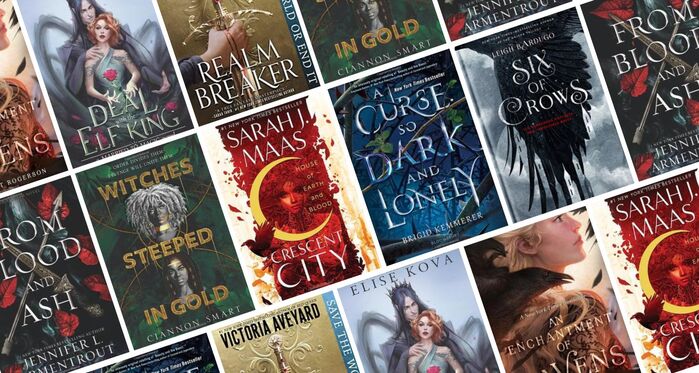 Whether your favorite parts are the Fae politics, Feyre and Rhys's spicy romance, the magical moments, or a combination, there are plenty of similar fantasy novels just dying to be picked up and read.
Books Like ACOTAR
1. From Blood and Ash by Jennifer L. Armentrout
From Blood and Ash is a highly-recommended series to read if you love ACOTAR. It's got the female protagonist Poppy (also known as "The Maiden"), it's got the love interest in her golden-eyed guard named Hawke, and a fallen kingdom.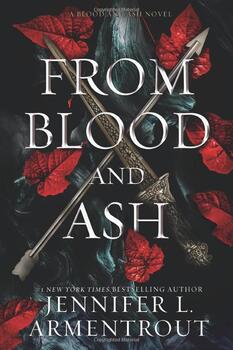 2. A Shadow in the Ember by Jennifer L. Armentrout
Enter a Maiden who is secretly an assassin with a mission – kill the Primal of Death. But that's only going to work if she doesn't end up falling in love with him.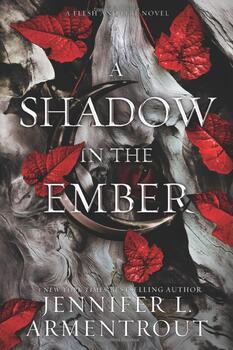 3. House of Earth and Blood (Crescent City) by Sarah J. Maas
Another Maas book, House of Earth and Blood is the first book in the Crescent City series. It's a story about half-Fae and half-human Bryce Quinlan as she seeks revenge in a contemporary fantasy world of magic, danger, and searing romance.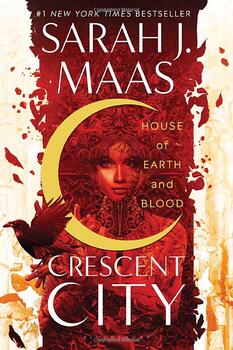 4. Throne of Glass by Sarah J. Maas
In a land without magic, an assassin is summoned to the castle. She has no love for the vicious king who rules from his throne of glass, but she has not come to kill him. She has come to win her freedom. If she defeats twenty-three murderers, thieves, and warriors in a competition, she will be released from prison to serve as the King's Champion.
Her name is Celaena Sardothien.
The Crown Prince will provoke her. The Captain of the Guard will protect her. And a princess from a faraway country will befriend her. But something rotten dwells in the castle, and it's there to kill. When her competitors start dying mysteriously, one by one, Celaena's fight for freedom becomes a fight for survival and a desperate quest to root out the evil before it destroys her world.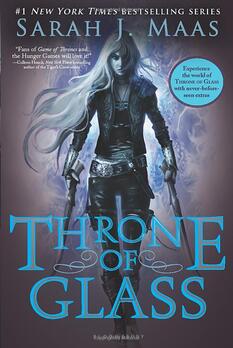 5. Realm Breaker by Victoria Aveyard
A strange darkness is growing in the Ward. Even Corayne an-Amarat can feel it, tucked away in her small town at the edge of the sea.
Fate knocks on her door, in the form of a mythical immortal and a lethal assassin, who tell Corayne that she is the last of an ancient lineage—with the power to save the world from destruction.
Because a man who would burn kingdoms to the ground is raising an army unlike any seen before, bent on uprooting the foundations of the world. With poison in his heart and a stolen sword in his hand, he'll break the realm itself to claim it. And only Corayne can stop him.
Alongside an unlikely group of reluctant allies, Corayne finds herself on a desperate journey to complete an impossible task, with untold magic singing in her blood and the fate of the world on her shoulders.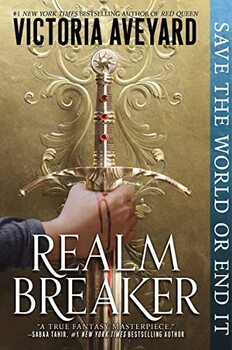 6. A Curse So Dark and Lonely by Brigid Kemmerer
It once seemed so easy to Prince Rhen, the heir to Emberfall. Cursed by a powerful enchantress to repeat the autumn of his eighteenth year over and over, he knew he could be saved if a girl fell for him. But that was before he learned that at the end of each autumn, he would turn into a vicious beast hell-bent on destruction. That was before he destroyed his castle, his family, and every last shred of hope.
Nothing has ever been easy for Harper. With her father long gone, her mother dying, and her brother barely holding their family together while constantly underestimating her because of her cerebral palsy, she learned to be tough enough to survive. But when she tries to save someone else on the streets of Washington, DC, she's instead somehow sucked into Rhen's cursed world.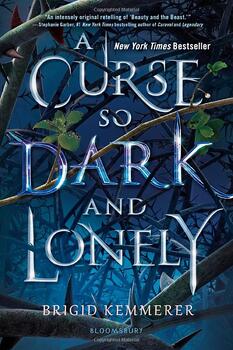 7. Nocturne by Alyssa Wees
In this haunting, lyrical fantasy set in 1930s Chicago, a talented ballerina finds herself torn between her dreams and her desires when she's pursued by a secretive patron who may be more than he seems.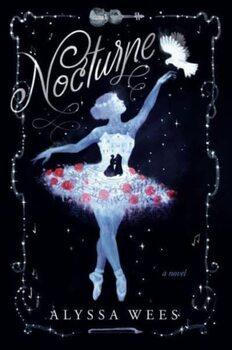 8. The Witch Collector by Charissa Weaks
Raina Bloodgood has one desire: kill the Frost King and the Witch Collector who stole her sister. On Collecting Day, she means to exact murderous revenge, but a more sinister threat sets fire to her world. Rising from the ashes is the Collector, Alexus Thibault, the man she vowed to slay and the only person who can help save her sister.
Thrust into an age-old story of ice, fire, and ancient gods, Raina must abandon vengeance and aid the Witch Collector or let their empire—and her sister—fall into enemy hands. But the lines between good and evil blur, and Raina has more to lose than she imagined. What is she to do when the Witch Collector is no longer the villain who stole her sister, but the hero who's stealing her heart?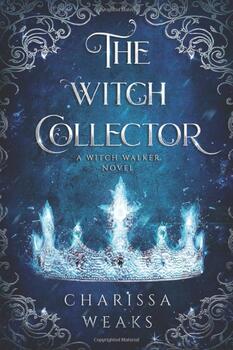 9. Witches Steeped in Gold by Ciannon Smart
Iraya has spent her life in a cell, but every day brings her closer to freedom—and vengeance.
Jazmyne is the Queen's daughter, but unlike her sister before her, she has no intention of dying to strengthen her mother's power.
Sworn enemies, these two witches enter a precarious alliance to take down a mutual threat. But power is intoxicating, revenge is a bloody pursuit, and nothing is certain—except the lengths they will go to win this game.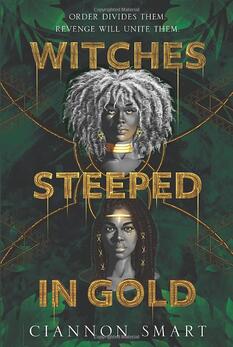 10. What Lies Beyond the Veil by Harper L. Woods
Once, we'd worshipped them as Gods.
For nearly 400 years, the Veil has protected us from the Fae of Alfheimr. In their absence, our lives have shifted from decadence and sin to survival and virtue under the guidance of the New Gods. I've spent my entire life tending to the gardens next to the boundary between our worlds, drawn to the shimmering magic like a moth to the flame.
Then, we died on their swords.
All of that changes the day the Veil shatters, unleashing the fae upon our world once again. The magic of faerie marks those of us they mean to take, but the Mist Guard protecting Nothrek will kill us all before they let the fae have us. There's no choice but to flee everything I've ever known, not if I want to live to see my twenty-first birthday as a free woman.
Now, they'll claim what's theirs.
But before they capture me, Caelum saves me from the Wild Hunt. Fae-marked and on the run, he is able to fight back in ways I only dream of. From tentative alliance to all-consuming passion, our bond strengthens as the fae close in and evil lurks ever nearer. With my life on the line, he is everything I shouldn't dare to want and a distraction I can't afford. I can't seem to stay away, not even with something greater on the line.
My heart.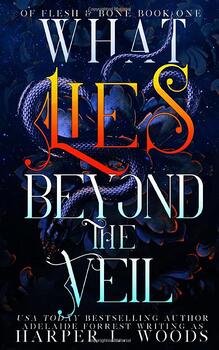 11. An Enchantment of Ravens by Margaret Rogerson
Isobel is an artistic prodigy with a dangerous set of clients: the sinister fair folk, immortal creatures who cannot bake bread or put a pen to paper without crumbling to dust. They crave human Craft with a terrible thirst, and Isobel's paintings are highly prized. But when she receives her first royal patron—Rook, the autumn prince—she makes a terrible mistake. She paints mortal sorrow in his eyes—a weakness that could cost him his life.
Furious, Rook spirits her away to his kingdom to stand trial for her crime. But something is seriously wrong in his world, and they are attacked from every side. With Isobel and Rook depending on each other for survival, their alliance blossoms into trust, then love—and that love violates the fair folks' ruthless laws. Now both of their lives are forfeit unless Isobel can use her skill as an artist to fight the fairy courts. Because secretly, her Craft represents a threat the fair folk has never faced in all the millennia of their unchanging lives: for the first time, her portraits have the power to make them feel.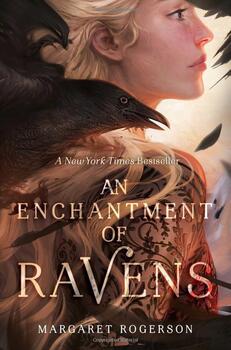 12. The Foxglove King by Hannah Whitten
In this lush, romantic new epic fantasy series from New York Times bestselling author Hannah Whitten, a young woman's secret power to raise the dead plunges her into the dangerous and glamorous world of the Sainted King's royal court.

Get it on Amazon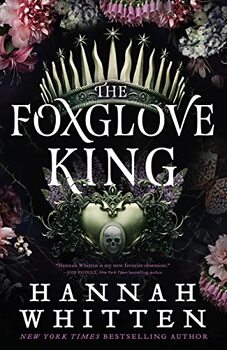 13. Kingdom of the Wicked by Kerri Maniscalco
Emilia and her twin sister Vittoria are streghe — witches who live secretly among humans, avoiding notice and persecution. One night, Vittoria misses dinner service at the family's renowned Sicilian restaurant. Emilia soon finds the body of her beloved twin…desecrated beyond belief.
Devastated, Emilia sets out to find her sister's killer and to seek vengeance at any cost-even if it means using dark magic that's been long forbidden. Then Emilia meets Wrath, one of the Wicked-princes of Hell she has been warned against in tales since she was a child. Wrath claims to be on Emilia's side, tasked by his master with solving the series of women's murders on the island. But when it comes to the Wicked, nothing is as it seems…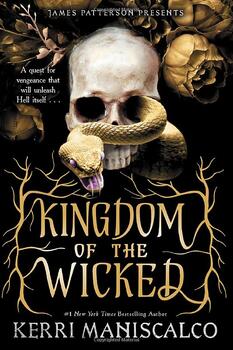 14. Shatter Me by Tahereh Mafi
One touch is all it takes. One touch and Juliette Ferrars can leave a fully grown man gasping for air. One touch and she can kill.
No one knows why Juliette has such incredible power. It feels like a curse, a burden that one person alone could never bear. But The Reestablishment sees it as a gift, sees her as an opportunity. An opportunity for a deadly weapon.
Juliette has never fought for herself before. But when she's reunited with the one person who ever cared about her, she finds a strength she never knew she had.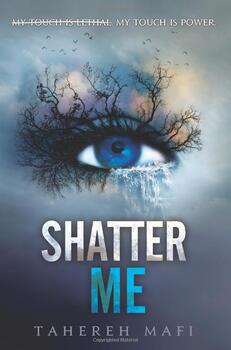 15. A Deal with the Elf King by Elise Kova
A Deal with the Elf King is a complete, stand-alone novel, inspired by the tales of Hades and Persephone, as well as Beauty and the Beast, with a "happily ever after" ending. It's perfect for fantasy romance fans looking for just the right amount of steam and their next slow-burn and swoon-worthy couple.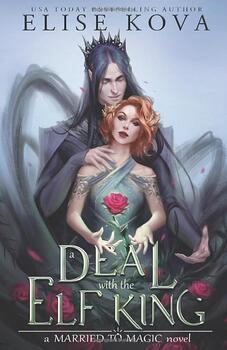 16. Ash by Malinda Lo
In the wake of her father's death, Ash is left at the mercy of her cruel stepmother. Consumed by grief, her only joy comes by the light of the dying hearth fire, rereading the fairy tales her mother once told her. In her dreams, someday the fairies will steal her away. When she meets the dark and dangerous fairy Sidhean, she believes that her wish may be granted.

The day that Ash meets Kaisa, the King's Huntress, her heart begins to change. Instead of chasing fairies, Ash learns to hunt with Kaisa. Their friendship, as delicate as a new bloom, reawakens Ash's capacity for love–and her desire to live. But Sidhean has already claimed Ash for his own, and she must make a choice between fairy tale dreams and true love.

Entrancing and empowering, Ash beautifully unfolds the connections between life and love, and solitude and death, where transformation can come from even the deepest grief.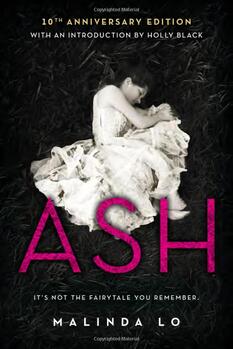 17. Twin Crowns by Catherine Doyle and Katherine Webber
Two sisters separated at birth and raised into entirely different worlds are about to get to know each other's lives a whole lot better. But as coronation day looms closer and they each strive to claim their birthright, the sinister Kingsbreath, Willem Rathborne, becomes increasingly determined that neither will succeed. Who will ultimately rise to power and wear the crown?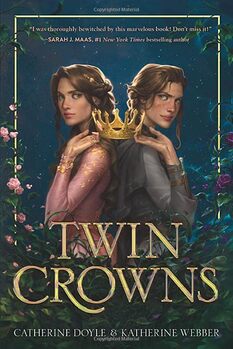 18. Six of Crows by Leigh Bardugo
Six dangerous outcasts. One impossible heist. Kaz's crew is the only thing that might stand between the world and destruction—if they don't kill each other first.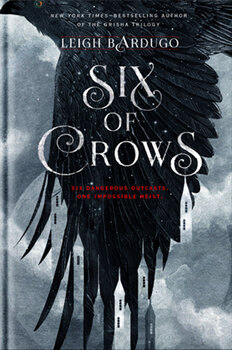 19. The Moonfire Bride by Sylvia Mercedes
Hers is a life without magic or romance. Until the night he whispers her name.
For years, Valera has worked weary hours as a seamstress just to keep food on the table. She would give her all to protect her little sister from the cruelties of the world . . . and the tantalizing lure of the fae forest. One day, she fears, the fae will spirit her sister away, and how can Valera hope to stop them?
Then the fae come. Not for her sister . . . but for her.
Trapped in a magnificent palace far from her own world, Valera finds herself the unwilling bride of an enigmatic fae lord. He claims he won't harm her and vows to return her home after a year and a day if she honors one rule: she must never see his face.
Determined to return to her sister at all costs, Valera struggles to unravel the mystery of her so-called husband. Why does he so desperately need a wife? And why her specifically? Torn between love, duty, and the unexpected freedom she finds in this strange new world, Valera must fight to find her place.
But will a burgeoning passion for the unseen figure in the shadows be her undoing?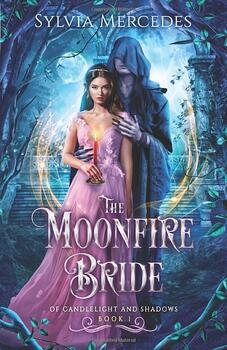 20. Fortuna Sworn by K.J. Sutton
Fortuna Sworn is the last of her kind.
Her brother disappeared two years ago, leaving her with no family or species to speak of. She hides among humans, spending her days working at a bar and her nights searching for him. The bleak pattern goes on and on… until she catches the eye of a powerful faerie.
He makes no attempt to hide that he desires Fortuna. And in exchange for her, he offers something irresistible. So Fortuna reluctantly leaves her safe existence behind to step back into a world of creatures and power.
It soon becomes clear that she may not have bargained with her heart, but her very life.