Verity is one of those books that leaves you with a book hangover. But these books like Verity will help you get over it!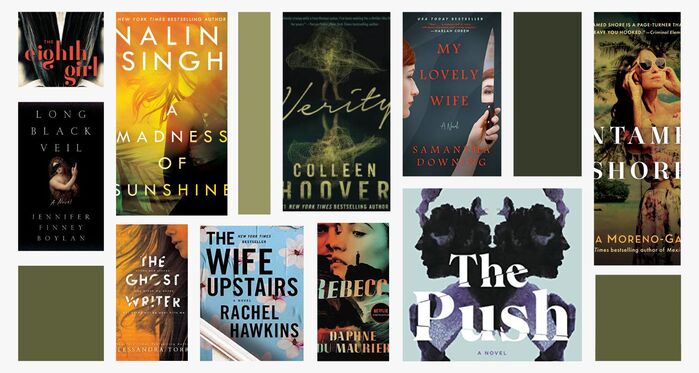 Verity by Colleen Hoover took the book community by storm. This psychological thriller follows Lowen Ashleigh, a writer struggling to make ends meet when she gets a new job.
Bestselling author Verity Crawford was gravely injured and needs someone to help her complete her remaining books. Lowen uncovers truths she shouldn't have as she sorts through Verity's notes.
12 Books Like Verity
1. Rebecca by Daphne Du Maurier
When we hear her story, Rebecca is a slow-burn about Rebeca, who has already died. Bonus – it's also on the Rory Gilmore book challenge list.
"Last night, I dreamt I went to Manderley again…"

Ancient, beautiful Manderley, between the rose garden and the sea, is the county's showpiece. Rebecca made it so – even a year after her death, Rebecca's influence still rules there. How can Maxim de Winter's shy new bride ever fill her place or escape her vital shadow?

A shadow that grows longer and darker as the brief summer fades, until, in a moment of climatic revelations, it threatens to eclipse Manderley and its inhabitants completely…
Read Rebecca: Amazon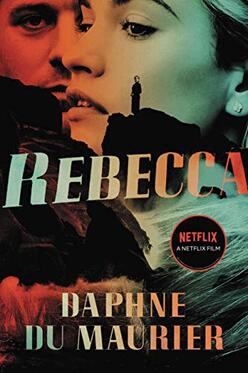 2. Confessions by Kanae Minato
Her pupils killed her daughter.
Now, she will have her revenge.
After calling off her engagement in wake of a tragic revelation, Yuko Moriguchi had nothing to live for except her only child, four-year-old Manami. Now, following an accident on the grounds of the middle school where she teaches, Yuko has given up and tendered her resignation.
But first she has one last lecture to deliver. She tells a story that upends everything her students ever thought they knew about two of their peers, and sets in motion a maniacal plot for revenge.
Narrated in alternating voices, with twists you'll never see coming, Confessions explores the limits of punishment, despair, and tragic love, culminating in a harrowing confrontation between teacher and student that will place the occupants of an entire school in danger. You'll never look at a classroom the same way again.
Read Confessions: Amazon
3. The Wife Upstairs by Rachel Hawkins
The Wife Upstairs is a re-telling of the classic Jane Eyre starring two women (one reportedly dead) and one romantic lead, similar to Verity.
Read The Wife Upstairs: Amazon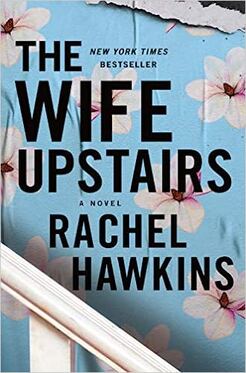 4. The Push by Ashley Audrain
A tense, page-turning psychological drama about the making and breaking of a family–and a woman whose experience of motherhood is nothing at all what she hoped for–and everything she feared.
Read The Push: Amazon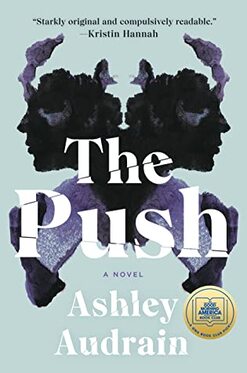 5. The Ghostwriter by Alessandra Torre
If you really enjoyed the ghostwriter writing a bestseller's books plotline, then you'll enjoy this one.
Read The Ghostwriter: Amazon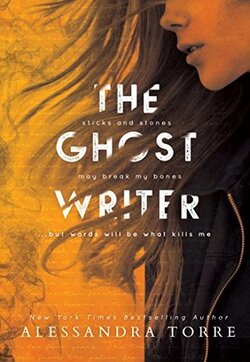 6. Long Black Veil by Jennifer Finney Boylan
Long Black Veil starts off with six college students who go into the abandoned Eastern State Penitentiary when tragedy strikes the group.
Decades later, the evidence says one of them committed murder. The only person who can confirm his innocence is Judith, but she has secrets of her own.
Read Long Black Veil: Amazon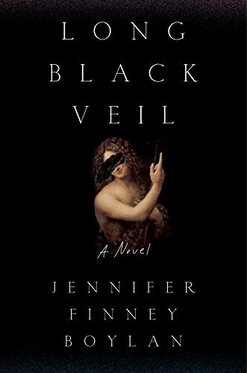 7. The Silent Patient by Alex Michaelides
The Silent Patient is a shocking psychological thriller of a woman's act of violence against her husband—and of the therapist obsessed with uncovering her motive.
Read The Silent Patient: Amazon
8. Who Is Maud Dixon? by Alexandra Andrews
Florence Darrow is a small-town striver who believes that she's destined to become a celebrated writer. When she stumbles into the opportunity to become the assistant to "Maud Dixon," a celebrated-but anonymous-novelist (think: Elena Ferrante), she believes that the universe is finally providing her big chance. The arrangement feels idyllic; Helen can be prickly, but she is full of pointed wisdom on both writing and living. She even invites Florence along on a research trip to Morocco, where her new novel is set. Florence has never been out of the country before; maybe, she imagines, she'll finally have something exciting to write about herself.
But when Florence wakes up in the hospital after a terrible car crash, and Helen is dead, she begins to imagine what it might be like to 'upgrade' into not only Helen's life, but also that of Helen's bestselling pseudonym, Maud Dixon…
Read Who Is Maud Dixon?: Amazon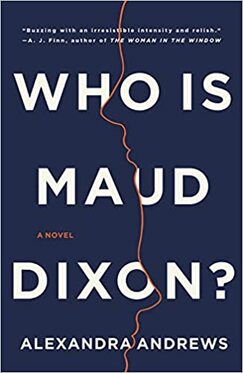 9. A Madness of Sunshine by Nalini Singh
Anahera Rawiri left New Zealand at twenty-one, fleeing small-town poverty and the ghosts of her childhood with no plans to look back. But eight years later, she returns, seeking familiarity as respite from the shattered remains of her new life. And despite the changes brought on by a bump in tourism–the shiny new welcome sign at the town line and a decidedly less shiny new police presence–Golden Cove appears much as it ever was: a small settlement on the savage West Coast of the South Island, populated by all the remembered faces and set against a backdrop of lush greenery, jagged cliffs, and crashing waves.
Detective Will Gallagher knows all about ghosts; his own chased him out of a promising career in Christchurch, landing him as the sole cop in a quaint town where his most pressing concerns are petty theft and the occasional drunk. When Golden Cove resident Miri Hinewai goes out for a run and fails to return, Will finds himself heading up a missing person's search that rapidly escalates into an official investigation after this case is connected with similar ones from the past. As an outsider, Will begins to rely on Anahera's knowledge of the area and its residents to help him delve into Golden Cove's secrets, and to determine whether it shelters something far more dangerous than just an unforgiving landscape.
Read A Madness of Sunshine: Amazon
10. Untamed Shore by Silvia Moreno-Garcia
A coming-of-age story set in Mexico quickly turns dark when a young woman meets three enigmatic tourists. From the author of Mexican Gothic and Velvet Was The Night.
Read Untamed Shore: Amazon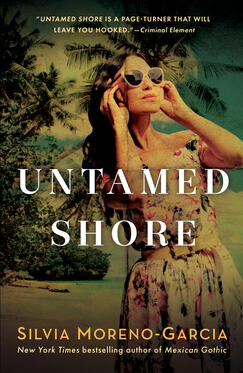 11. My Lovely Wife by Samantha Downing
A couple's fifteen-year marriage has finally gotten too interesting…
Our love story is simple. I met a gorgeous woman. We fell in love. We had kids. We moved to the suburbs. We told each other our biggest dreams, and our darkest secrets. And then we got bored.
We look like a normal couple. We're your neighbors, the parents of your kid's friend, the acquaintances you keep meaning to get dinner with.
We all have secrets to keeping a marriage alive.
Ours just happens to be getting away with murder.
Read My Lovely Wife: Amazon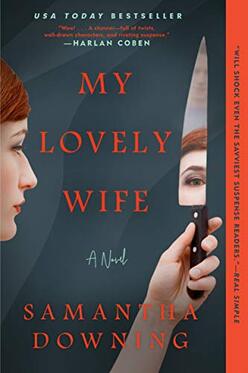 12. The Eighth Girl by Maxine Mei-Fung Chung
One woman, multiple personas.
But which one is telling the truth?
An unsettling, seductive psychological thriller about a young woman with multiple personalities.
Read The Eighth Girl: Amazon